MODERN DIGITAL TECHNIQUES USED IN THE COMMUNICATION OF CAD KNOWLEDGE UNDER THE 2021 PANDEMIC
Keywords:
CAD, knowledge communication, videobook, educational platform, Google ClassRoom, Microsoft Teams
Abstract
The paper presents aspects related to modern digital techniques used in communicating contemporary education knowledge under the COVID19 pandemic. The actual purpose of the paper is to present the way of working but also to make a comparative study between two modern digital variants of CAD knowledge communication that make use of videobook lectures and laboratory supports. The two digital variants studied in this paper are: knowledge communication using either sites such as https://sites.google.com/ combined https://www.youtube.com/ or Google ClassRoom. All comparisons are based on the actual case study of teaching computer-assisted graphic subjects at "Dunarea de Jos" University of Galati. At the end of the paper are presented the advantages and disadvantages of each variant. The main results of this paper are that the main stages of work are clearly defined in each method chosen, but also the main conclusion, namely that the free version Google ClassRoom, together with the whole suite of related applications, is the best solution, compared to the method of professional presentation sites, for transmitting CAD-type knowledge by using videobooks made at times prior to the onset of the COVID pandemic 19. All these video books have been made during the last 6 years [1].
Downloads
Download data is not yet available.
References
Goanta, A. M. (2015). Proc. Conf. Int. 14th Modtech, (Mamaia, IOP PUBLISHING LTD, vol 95), pp 1-8.
Goan?a, A. M., Anghelache, G. D. (2016). Proc. Conf. Int. 14th Modtech, (Iasi, IOP PUBLISHING LTD, vol 145), pp 1-8.
Musca (Anghelache), G. D., Potîrniche, A., Capa?âna, G. F. (2020). Proc. Conf. Int. 18th Modtech, (Iasi, IOP PUBLISHING LTD, vol 916), pp 1-8.
Scheaua, F. D., Goanta, A. M. (2018). Proc. Conf. Int. 16th Modtech, (Constanta, IOP PUBLISHING LTD, vol 400), pp 1-9.
Haraga, G., Raduica, F. F., Simion, I. (2019). Proc. Conf. Int. 15th eLearning and Software for Education, (Bucharest, Carol I Natl Defence Univ Publishing House, Vol 2), pp 237-244.
Goanta, A. M. (2016). Proc. Conf. Int. 14th Modtech, (Iasi, IOP PUBLISHING LTD, vol 145), pp 1-6.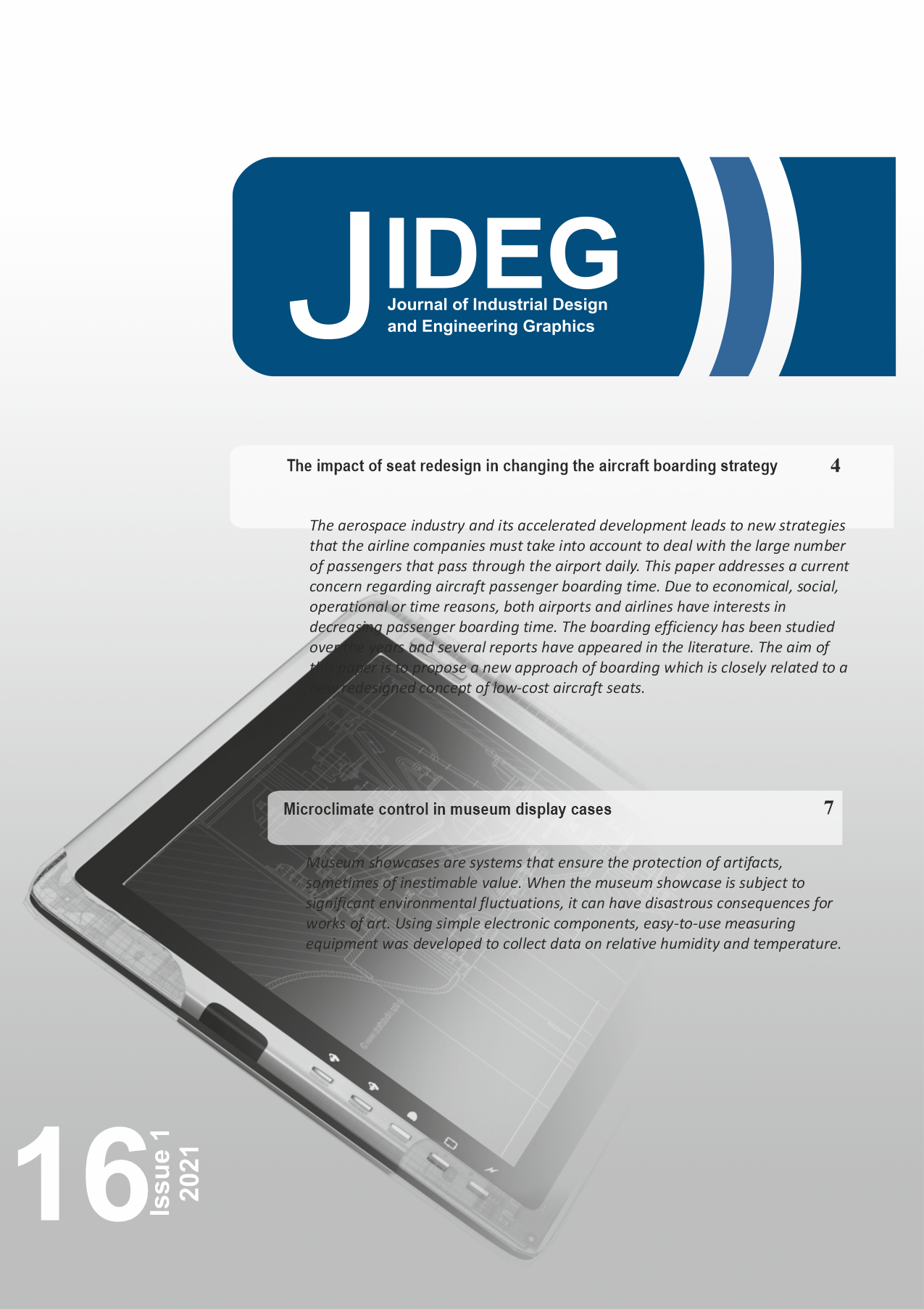 Downloads
License
Copyright (c) 2022 Journal of Industrial Design and Engineering Graphics
This work is licensed under a Creative Commons Attribution-NonCommercial 4.0 International License.