THEORETICAL FLOW MODEL THROUGH A CENTRIFUGAL PUMP USED FOR WATER SUPPLY IN AGRICULTURE IRRIGATION
Keywords:
centrifugal pump, fluid flow, three-dimensional model, CFD
Abstract
Today the climate conditions are generally averse for practicing a competitive agriculture because in areas with little precipitations during the summer some solutions are needed to be adopted in order to supplement the distributed water volume amount on cultivated areas through intensive irrigation process. For this practice specialized installations are needed that able to take water from natural or artificial sources, such as irrigation channels, realizing convey and transport to the irrigation specialized installations. The main component within these installations is represented by a pump, which is usually a centrifugal pump having an profiled impeller inside by which it can take water and send it forward due to the rotary motion of the rotor. A theoretical model for calculating the flow of the working fluid through the interior of a centrifugal pump model is presented in this paper as well as the numerical analysis on the virtual model performed with the ANSYS CFX software in order to highlight the flow parameters and flow path-lines that are formed during centrifugal pump operation.
Downloads
Download data is not yet available.
References
Axinti, A., S., Scheaua F., D., (2015). Introducere în
hidraulica industriala, ISBN 978-606-696-032-8,
Editura Galati University Press, Galati
Arghirescu, C., L., Nedelcut F., Arghirescu D., C.,
(2013). Mecanica Fluidelor - Culegere de probleme,
ISBN 978-973-720-475-2, Editura AGIR, Bucuresti
Bojariu, R., Birsan, M., V., Cica, R., (2015).
Schimbarile climatice – de la bazele fizice la riscuri
si adaptare, Editura Printech ISBN 978-606-23-0363-
, Bucuresti, available at:
http://www.meteoromania.ro/clima/Schimbariclimati
ce2014.pdf, Accessed at 2017-03-15
Trasarea curbelor caracteristice ale pompelor
centrifuge, available at:https://www.termo.utcluj.ro,
Accessed at 2017-03-10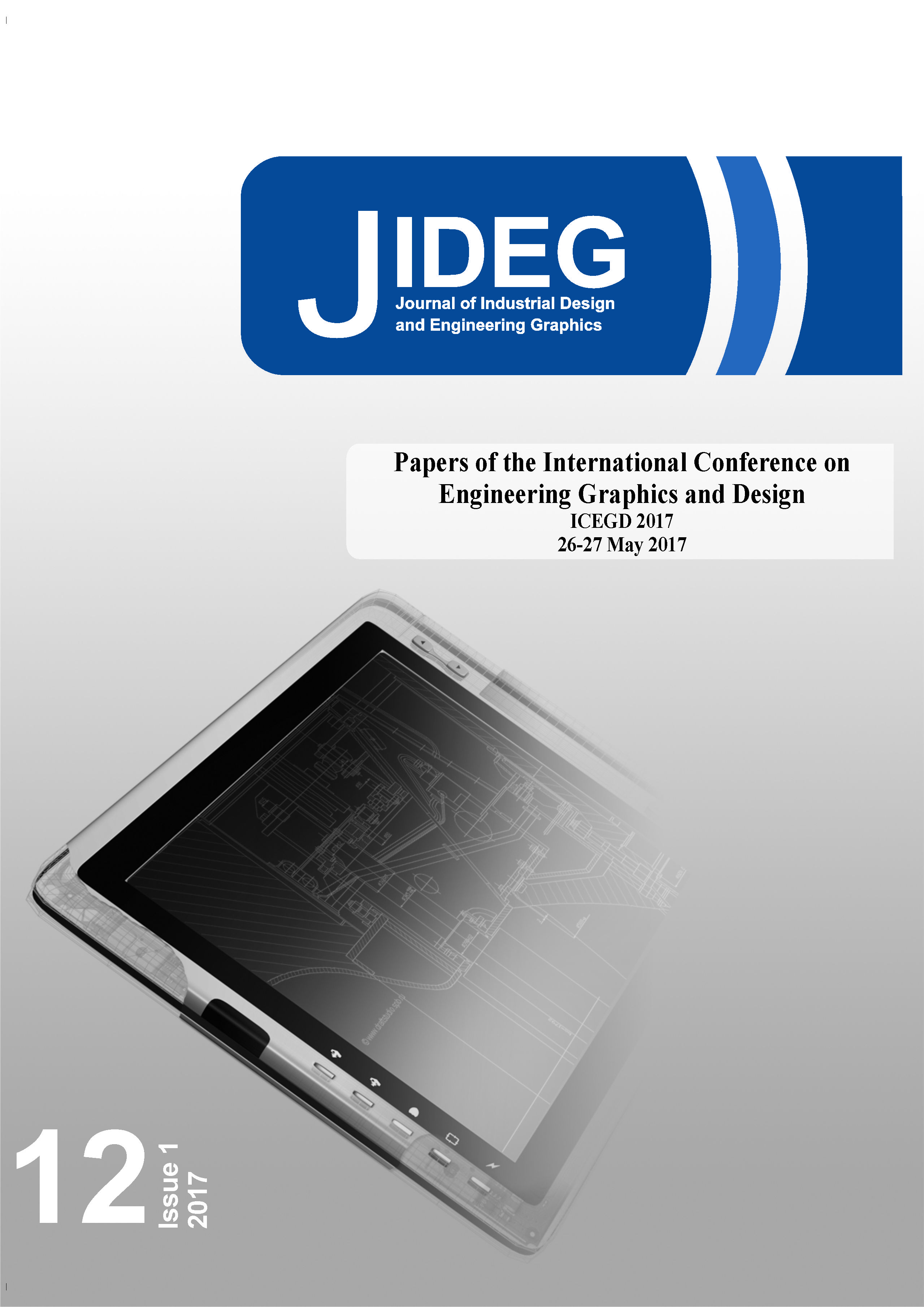 Downloads
Section
Applied Geometry and Graphics
License
Copyright (c) 2021 Journal of Industrial Design and Engineering Graphics
This work is licensed under a Creative Commons Attribution-NonCommercial 4.0 International License.