THE INTERACTIVE GEOMETRIC SOFTWARE - A MODERN TOOL IN FORMING AND DEVELOPMENT OF THE ENGINEERING THINKING
Keywords:
Interactive geometric software, engineering thinking, applied mechanics
Abstract
The purpose of the paper is to highlight the great applications of the interactive geometric software in exploring and thoroughgoing study of some chapters of applied mechanics. In first part of the paper is presented advantages of using interactive geometric software in training and development of the engineering thinking, as well as the main chapters of applied mechanics in which the use of these software environments is recommended. Following are detailed case studies that illustrate the using an interactive geometric software in applied mechanics. At the end of the paper, the author's observations and conclusions are given.
Downloads
Download data is not yet available.
References
Rosenblum, L.D. (2010). See What I'm Saying: The Extraordinary Powers of Our Five Senses, W.W. Norton & Company, ISBN 978-0393067606, New York.
*** - GeoGebra. Available at https://en.wikipedia.org/wiki/GeoGebra, Accessed: 2018-12-17.
Artobolevsky, I.I. (1976). Mechanisms in Modern Engineering Design, MIR Publishers, Moscow.
Goanta, A.M. (2010). Modern Methods of Calculation and Modeling of The Cylindrical Gears, Proceedings of The 13th International Conference Iasi&Chisinau – Modtech, ISSN 2066-3919.
Goanta, A.M. (2012). Method for Cloning, Computer Assisted A Sequential Mechanism Gear Project, Proceedings of The 15th International Conference Iasi&Chisinau – Modtech, ISSN 2066-3919.
*** - GeoGebra Manual. Available at https://wiki.geogebra.org/GeoGebra-en-Manual.pdf, Accessed: 2018-12-17.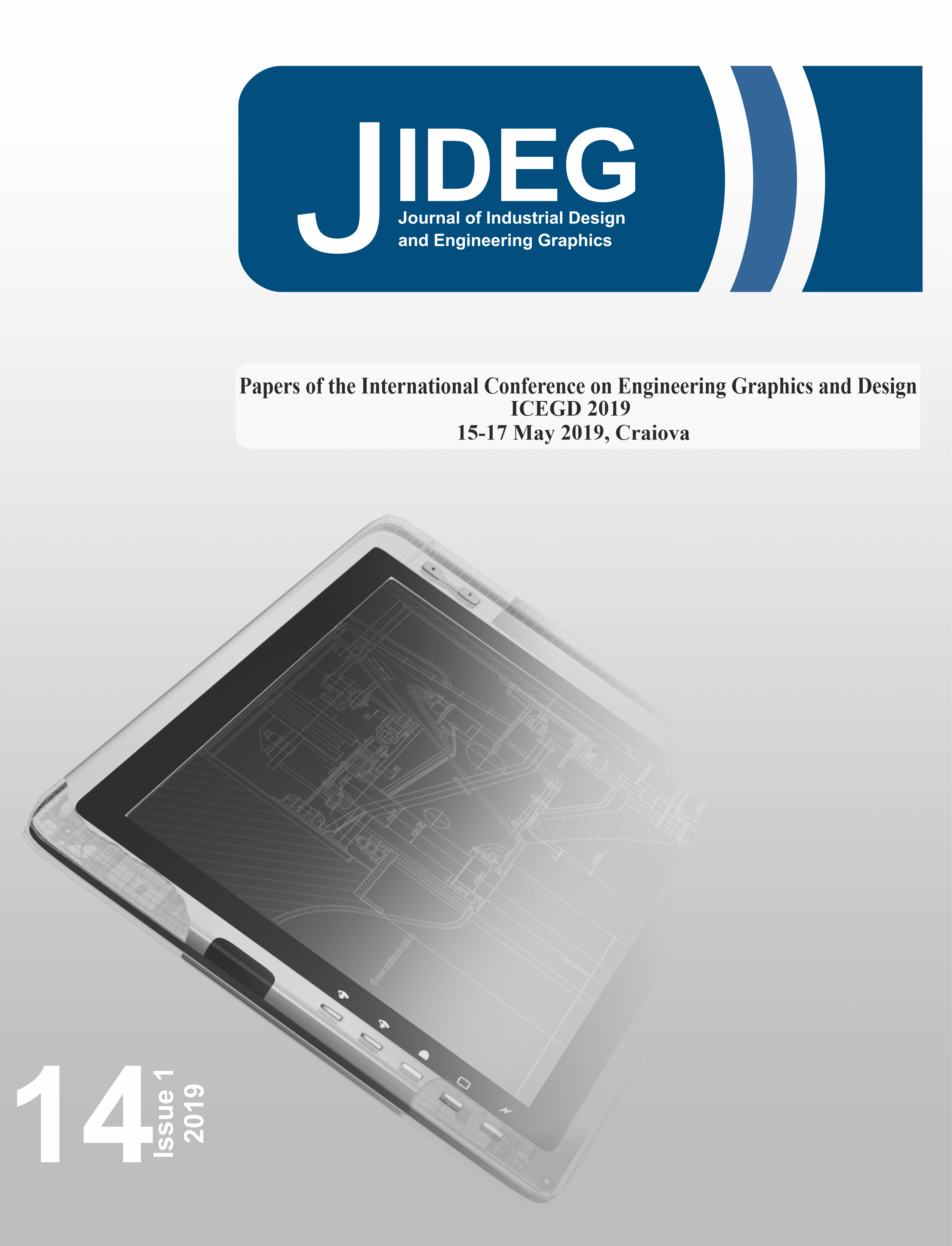 Downloads
Section
Engineering Computer Graphics
License
Copyright (c) 2020 Journal of Industrial Design and Engineering Graphics
This work is licensed under a Creative Commons Attribution-NonCommercial 4.0 International License.