ACTUAL PERFORMANCE 3D RESTRICTIONS OF INVENTOR 2015
Keywords:
design, CAD, modelling, 3D constraints, Autodesk Inventor
Abstract
The work ranges between papers that leave detailed documentation based on the analysis of current performance 3D constraints, the Autodesk Inventor 2015 and draws a number of conclusions in general about this latest software. Basically, the author, after a presentation of the current situation and trends and future aided design, makes an analysis of how 3D constraint of the three-dimensional assemblies. Also some of the innovations introduced by this version are highlighted.
Downloads
Download data is not yet available.
References
Haraga G. (2007) Considerations concerning perspective The 2nd International Conference of Engineering Graphics and Design Dunarea de Jos University of Galati ICEGD pp 69-72 ISBN 978-973-667-2252-1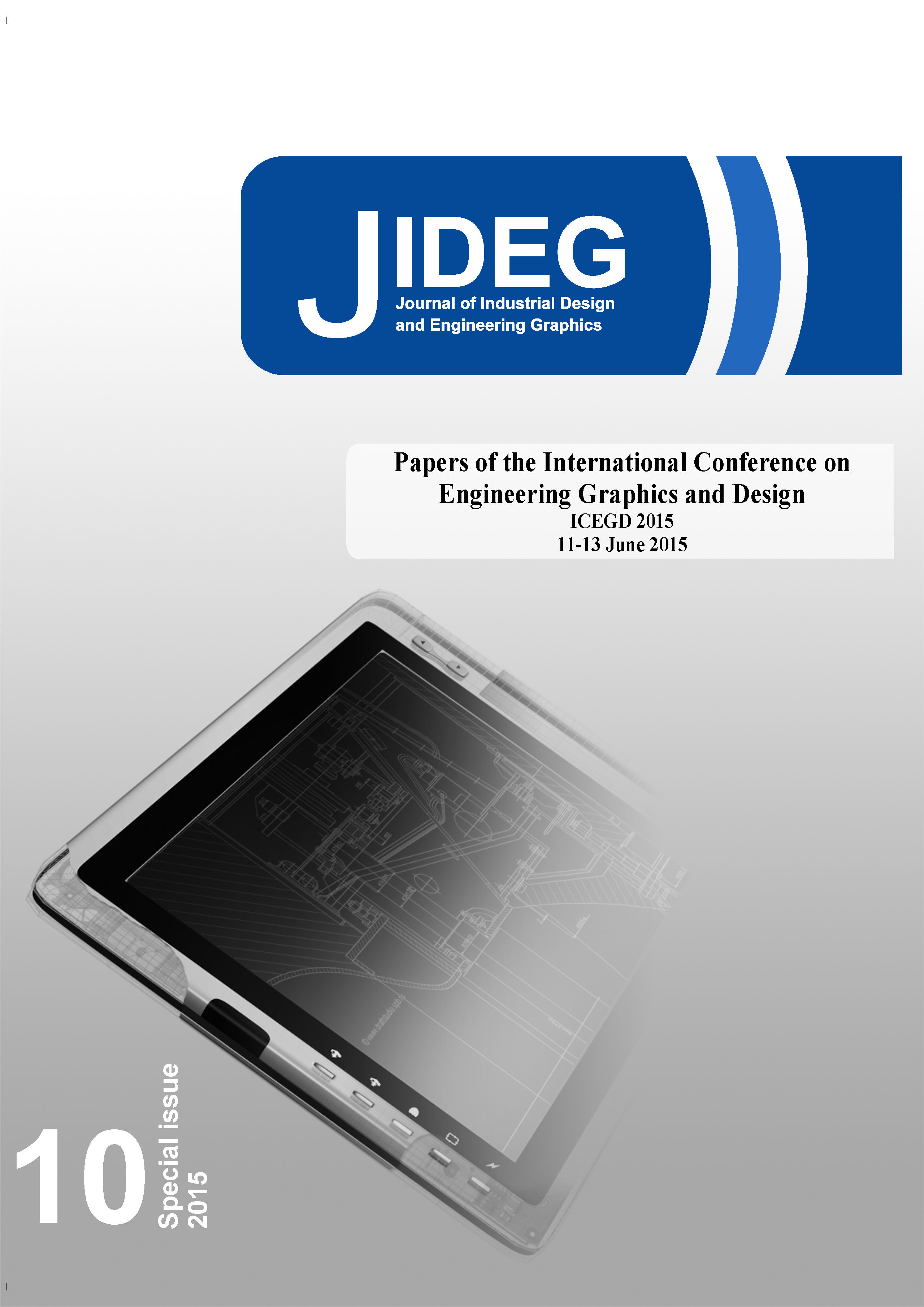 Downloads
License
Copyright (c) 2020 Journal of Industrial Design and Engineering Graphics
This work is licensed under a Creative Commons Attribution-NonCommercial 4.0 International License.