PARAMETRIC MODELLING AND FINITE ELEMENT ANALYSIS OF A TENSEGRITY STRUCTURE
Keywords:
Tensegrity, CAD modelling, parametric modelling, virtual model, finite element analysis
Abstract
In the introductory part of the paper, general aspects related to tensegrity structures are briefly presented. Next is presented the principle model of the adopted tensegrity structure and the parameters used in its CAD modelling. The calculations included in the paper allow the determination of the axial forces in the wires of the structure and the conditions in which it retains its tensegrity structure character. Using a virtual model of the structure, corresponding to a set of modelling parameters, in the part dedicated to finite element analysis are determined both the axial force in the wires of the structure and the stresses in its other members. The end part of the paper contains observations and conclusions.
Downloads
Download data is not yet available.
References
Fuller R. B. (1962) Tensile-Integrity Structures, US
Patent no. 3063521, Nov. 13, 1962.
Gómez-Jáuregui V. (2010). Tensegrity Structures and
their Application to Architecture. Santander: Servicio
de Publicaciones de la Universidad de Cantabria.
ISBN 978-84-8102-575-0.
*** Waguespack C. (2014) Mastering Autodesk
Inventor 2015 and Autodesk Inventor 2015 LT ISBN:
-1-118-86213-1
*** ALGOR v.23.00 (2009) User Manual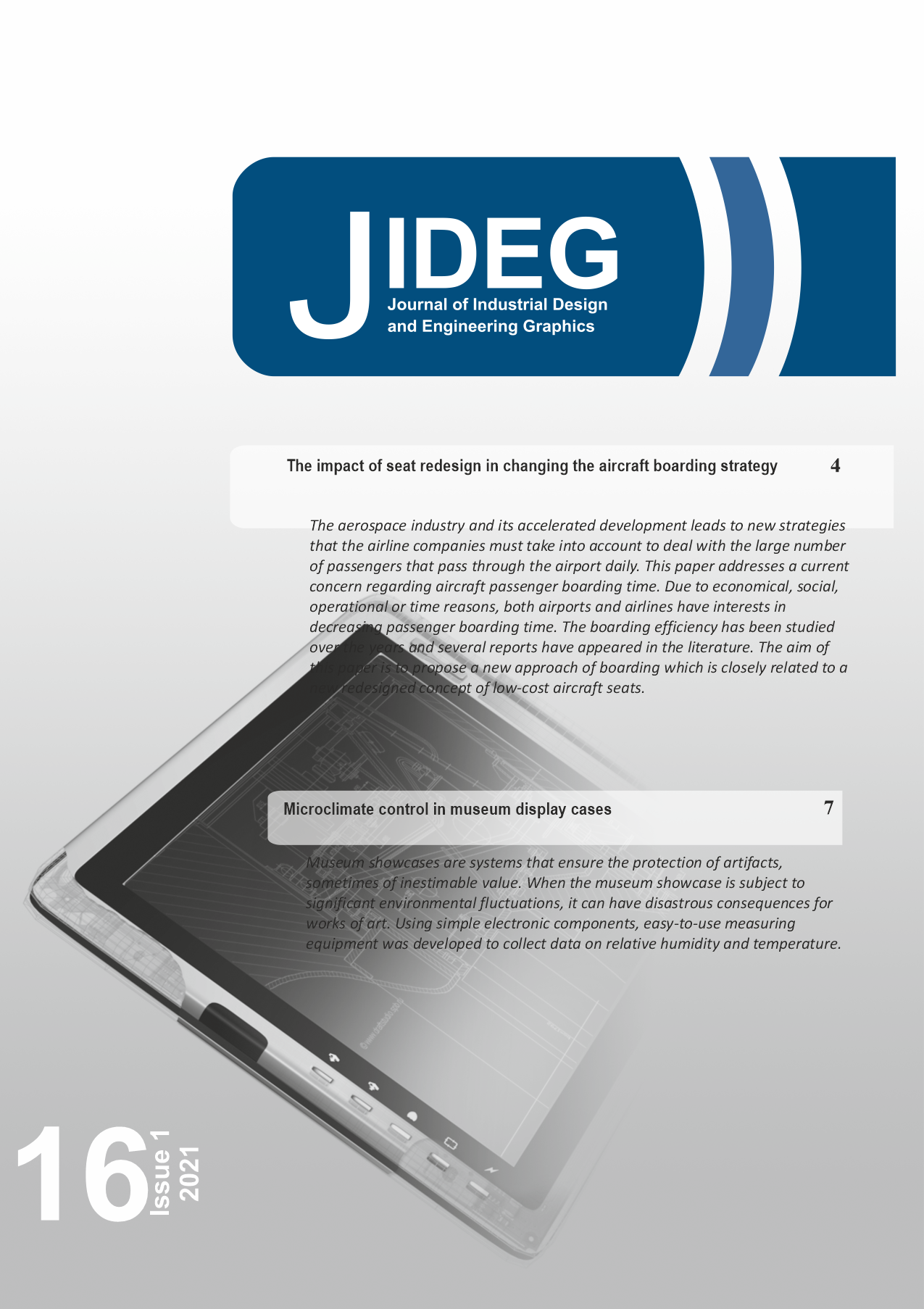 Downloads
License
Copyright (c) 2022 Journal of Industrial Design and Engineering Graphics
This work is licensed under a Creative Commons Attribution-NonCommercial 4.0 International License.