PARAMETRIC 3D MODELING OF I-SHAPE KITCHEN
Keywords:
parametric modelling, kitchen elements, interior design, 3D modelling
Abstract
Interior design is the science and art of enhancing the interior of a space in order to achieve a more aesthetically pleasing and functional environment. Furniture as an important element of space decoration can be ready-made or custom-made (goal - maximal use of space). Kitchen design requires many elements disposition rules to be respected in order to get functional space. Therefor interior designer has to spend time on solving this functionality problems and have less time for creative aesthetic work. We developed an algorithm for automatic I-shape kitchen organization on the basis of available kitchen dimensions. This algorithm automatically generates kitchen disposition and makes a parametric 3D model. Developed algorithm is implemented and tested using SketchUp dynamic components.
Downloads
Download data is not yet available.
References
J. Pile (2003), Interior Design, New Jersey, USA: Pearson.
A. Znoy (2004), Professional interior design: a career guide, New York: American Society of Interior Designers.
A. Friedmann and G. Savage (2019.), "Interior design," in Encyclopedia Britanica, Encyclopedia Britannica, Inc.
S. Booth and D. Plunkett (2014.), Furniture for Interior Design, London, UK: Laurence King Publishing Ltd.
N. Katz (2011.), "Algorithmic Modelling, Parametric Thinking," in Distributed Intelligence in Design, Blackwell Publishing, pp. 213-231.
C. Schultz, M. Bhatt and A. Borrmann (2017.), "Bridging qualitative spatial constraints and feature-based parametric modelling: Expressing visibility and movement constraints," Advanced Engineering Informatics, no. 31, pp. 2-17.
V. Stojakovic, I. Budak, R. Obradovic, D. Korolija-Crkvenjakov and Z. Santosi (2017.), "Parametric modeling applied to the virtual reconstruction of the damaged sculpture of St John Nepomuk in Petrovaradin," in eCAADe 2017, Rome, Italy.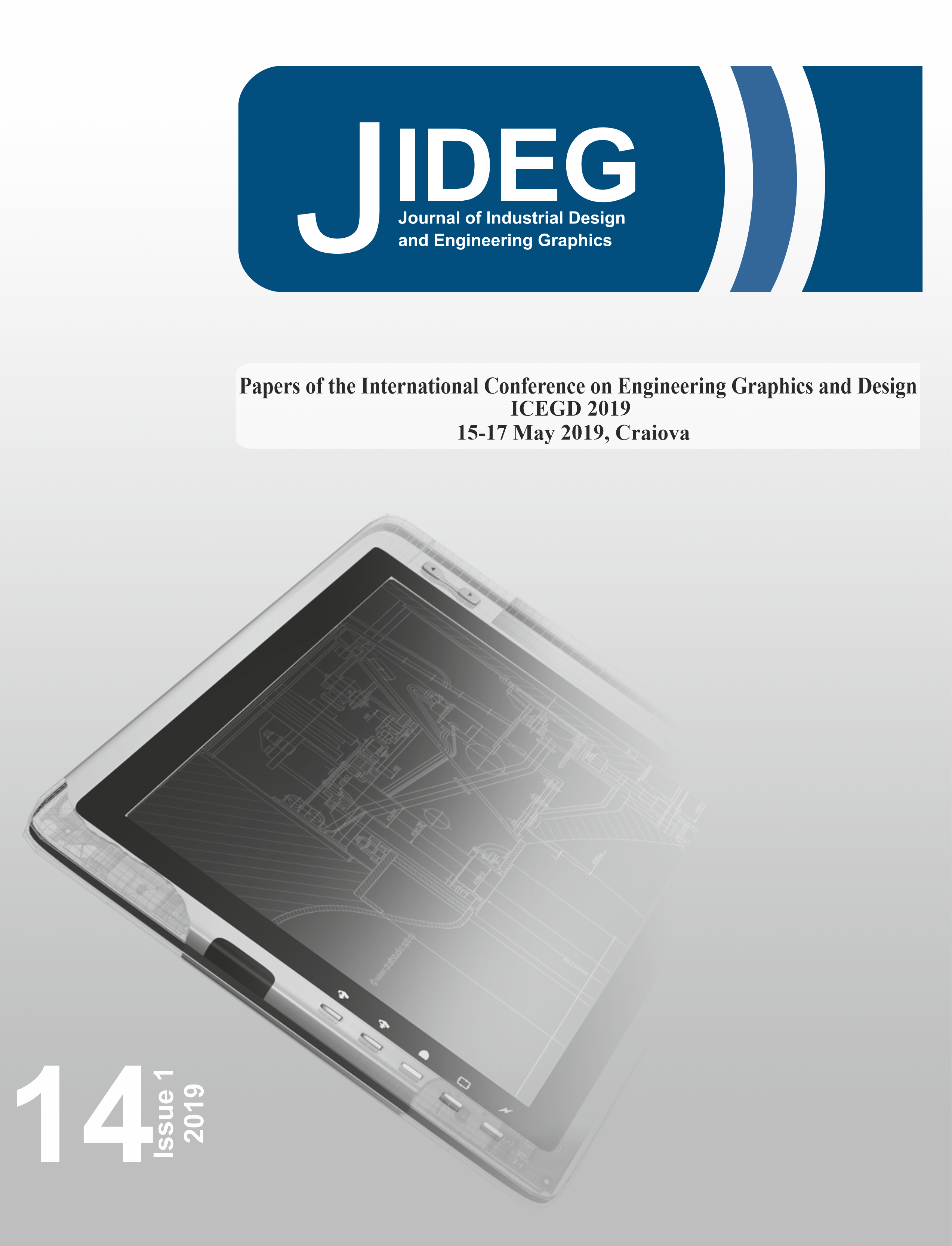 Downloads
Section
Engineering Computer Graphics
License
Copyright (c) 2020 Journal of Industrial Design and Engineering Graphics
This work is licensed under a Creative Commons Attribution-NonCommercial 4.0 International License.