COMPARED ANALYSIS OF STANDARD AND PARAMETRIC MODELING ON THE STUDY CASE OF CATHEDRAL BRASILIA OF OSCAR NIEMEYER
Keywords:
CAD modelling, parametric deisgn, case study, contemporary architecture modelling, modelling complex geometry
Abstract
Conventional CAD software support, such as Auto Cad, is considered limited or rather complicated when it comes to freeform geometry design, because of their tools for modelling. Even though it cannot be said that in every case of complex forms they are unusable, they are limiting modelling conditions and quality of results in general. These statements are demonstrated with case study of modelling Cathedral Brasilia of architect Oscar Niemeyer in program Auto Cad and Rhinoceros. Comparative analysis will show that for every tested norm the software Rhinoceros was more efficient. Goal is also to encourage engineers to use contemporary programs while experimenting and designing complex forms because of the variety of different tools and methods that can be exploited and effective.
Downloads
Download data is not yet available.
References
Alihodzic. R., Kurtovic- Folic N., Phenomenology of perception and memorizing contemporary architectural forms (Fenomen opazanja i pamcenja savremenih arhitektonskih formi), Facta universitatis - serija: Architecture and Civil Engineering, Vol. 8, br. 4, god. 2010, str. 425-439;
Pejic P., Petric E., Krasic S. (2011). Restitution and Photogrammetry as a method of creating three-dimensional architectural models, (Restitucija i fotogrametrija kao metoda kreiranja trodimenzionalnih modela arhitektonskih objekata), IDE, Nis, pp 283-288
Krasic, S., (2012). The geometrical surfaces in Architecture (Geometrijske površi u arhitekturi), Gradevinsko-arhitektonski fakultet, Nis
H. Pottmann, D. Bentley (eds.), (2012), Architectural Geometry, Exton : Bentley Institute Press
ArchDaily, Classicos da Arquitetura: the Cathedral de Brasília, https://www.google.rs/search?q=cathedral+of+bras%C3%ADlia&safe=active&hl=sr&source=lnms&tbm=isch&sa=X&ved=0ahUKEwj6heLnmLzXAhVB26QKHYxYDV8Q_AUICigB&biw=1600&bih=757#imgrc=wSEDL0bbECuV_M: Accessed: 2018-12-20.
Veljkovic M., Krasic S., Pejic P., Tosic Z. (2017), A case study of modeling a torus in different modeling software (Studija slucaja modelovanja torusa u dva razlicita programska paketa), International Conference of Engineering and Graphics and Design- ICEGD, Craiova, Romania, pp. 42-45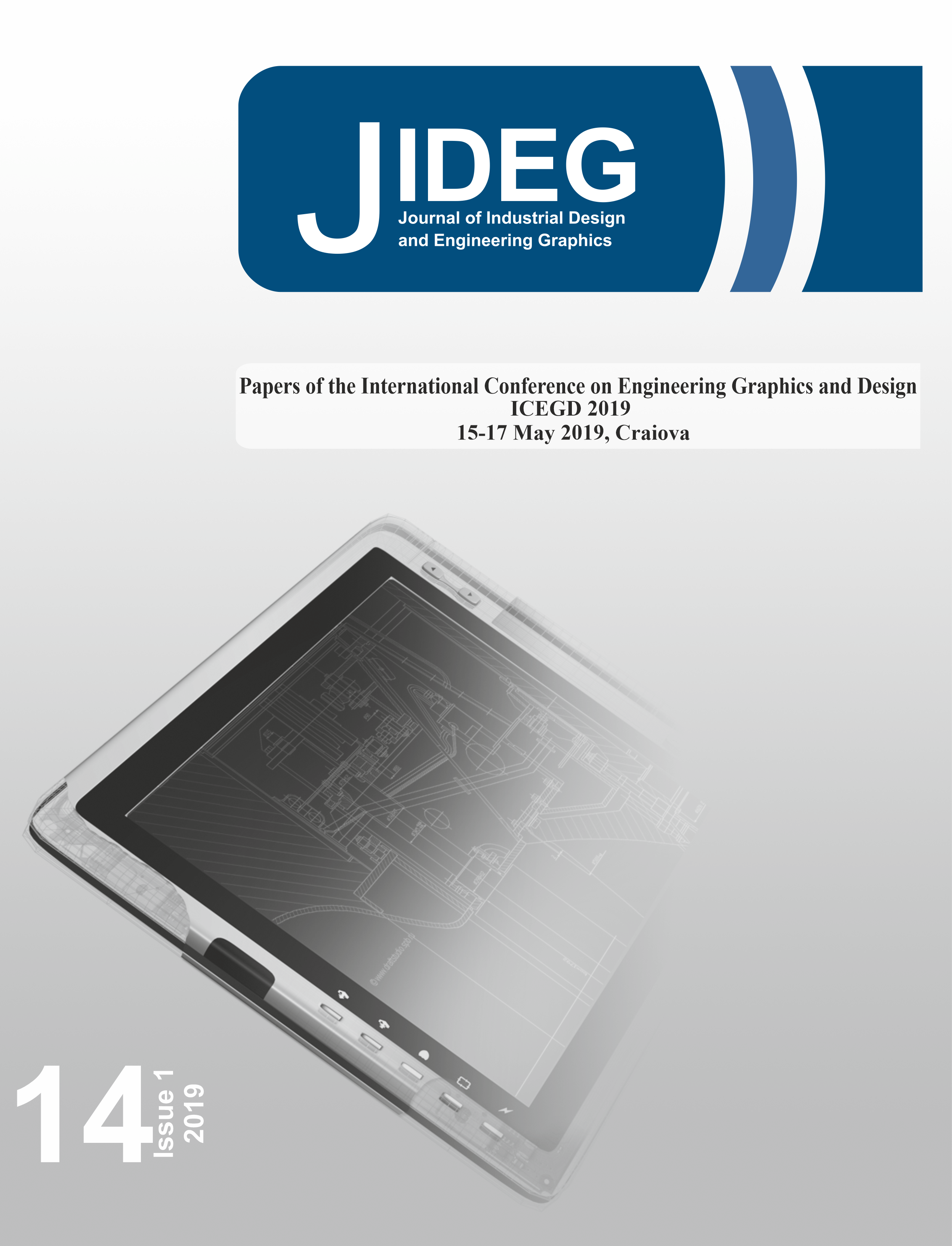 Downloads
Section
Engineering Computer Graphics
License
Copyright (c) 2020 Journal of Industrial Design and Engineering Graphics
This work is licensed under a Creative Commons Attribution-NonCommercial 4.0 International License.