REPRESENTATION OF LATTICE STRUCTURES USED IN CONSTRUCTIONS BY PARAMETRIZATION
Keywords:
continuous curved surfaces, lattice structures, parametrization, Rhino 7 software
Abstract
In the first part of the paper the authors reviewed some methods of representing the covering surfaces used in field of construction and architecture and their evolution according to the technical possibilities available to specialists in various periods of time. With the development of interactive 3D programs, the tools of representation and implicitly of design have experienced a huge leap. These were made using parameterization, ie the development of programs based on algorithms that, by the variation of parameters, automatically allow the modification of results. In this paper, the authors proposed several solutions for polygonal lattice
Downloads
Download data is not yet available.
References
Makert, R., Alves, G. (2016). Between Designer and Design: Parametric Design and Prototyping Considerations on Gaudi´'s Sagrada Familia, Periodica Polytechnica Architecture, 47(2), pp. 89-93.
Frazer, J. (2016). Article Parametric Computation: History and Future, Architectural Design, Vol 86, No 2, pp 18-23, London.
Schumacher, P. (2008). Parametricism - A New Global Style for Architecture and Urban Design, AD Architectural Design - Digital Cities, Vol 79, No 4, London.
Iancau, V. (1982). Geometric representations and Technical Drawing (Reprezentari geometrice si Desen Tehnic), EDP, Buchaest.
https://www.sculpteo.com/en/glossary/rhinoceros-definition/ Accessed: 2021.04.12.
Choi, J., Curry, R., Elkaim, G. (2008). Path Planning Based on Bézier Curve for Autonomous Ground Vehicles, Advances in Electrical and Electronics Engineering - IAENG Special Edition of the World Congress on Engineering and Computer Science 2008, pp. 158-166, San Francisco.
https://www.fil.ion.ucl.ac.uk/spm/
https://www.detail-online.com/blog-article/a-jungle-in-the-greenhouse-jewel-at-changi-airport-in-singapore-34633/ Accessed: 2021.06.22.
https://ro.qaz.wiki/wiki/Parametric_design
https://www.cadware.ro/servicii/building-information-modeling-bim/ Accessed: 2021.05.19.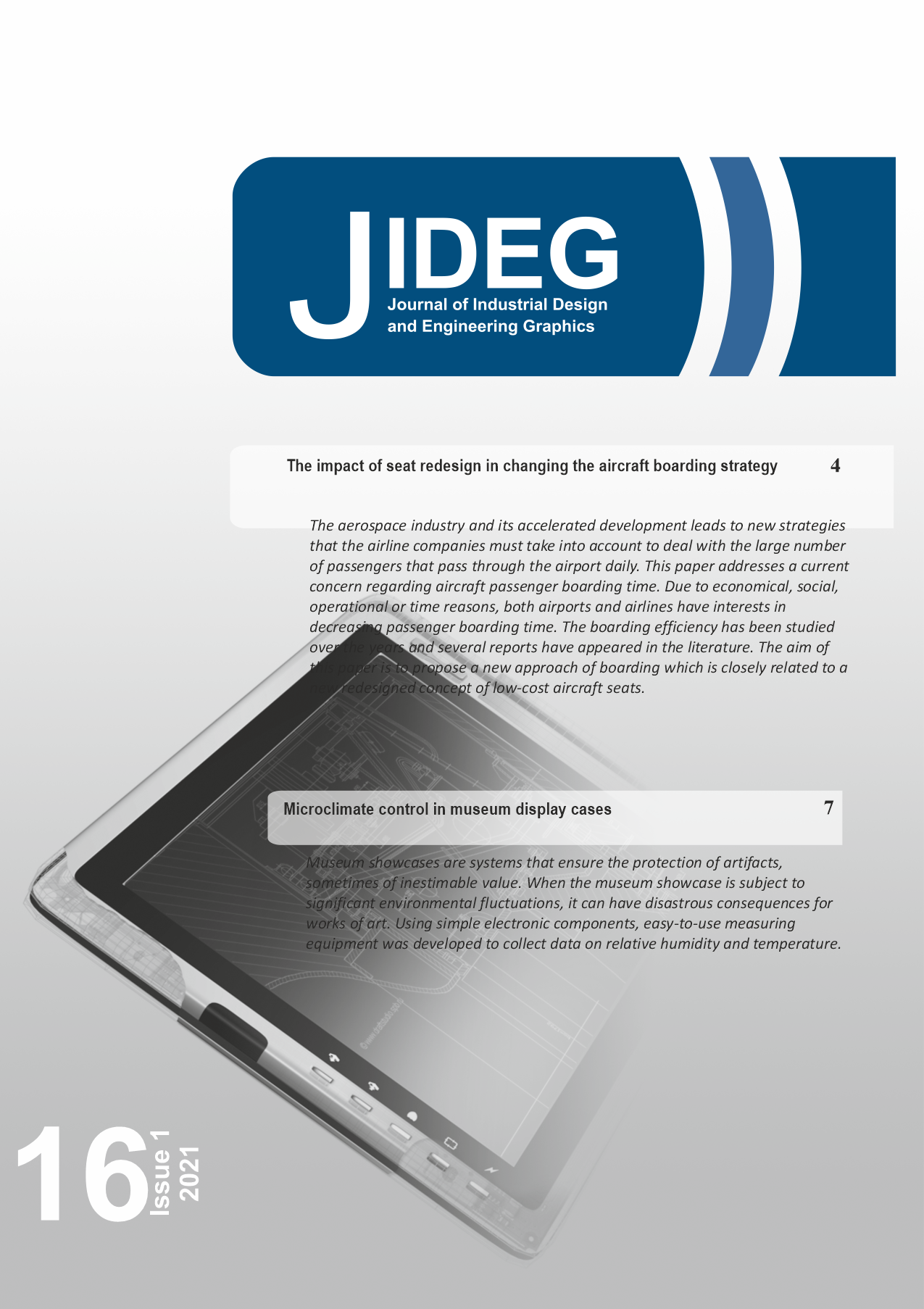 Downloads
License
Copyright (c) 2022 Journal of Industrial Design and Engineering Graphics
This work is licensed under a Creative Commons Attribution-NonCommercial 4.0 International License.