APPLYING THE THEORY OF THE PLANE IN THE CIVIL ENGINEERING FIELD
Keywords:
architectural styles, intersections of planes, facades, awnings, roofs, geodesic dome
Abstract
To avoid the routine of buildings composed of classical geometric bodies, some methods used in contemporary architecture consist in: the use of intersected solids, the cutting with planes in different positions, as well as the recomposing of volumes. In this paper, after a theoretical introduction regarding the intersections of planes, from both analytically and graphically point of view, the authors approach applications of these in the achievement of some elements in the civil engineering field.
Downloads
Download data is not yet available.
References
Dumitras, D. (2001). Analytical and differential
Geometry (Geometrie analitica si diferen?iala),
Digital Data Cluj, ISBN 973-82010-0-4, Cluj-
Napoca.
Iancau, V, Zetea, E. (1982). Geometrical
representation and technical drawing (Reprezentari
geometrice ?i desen ethnic) , EDP, Bucuresti.
Marza, C., Corsiuc, G., Dragan, D. (2016).
Descriptive Geometry – Theory and application
(Geometrie descriptiva – Teorie si aplicatii), UT
Press, ISBN 978- 606-737-182-6, Cluj Napoca.
Turcanu, C. Architectural elements (Elemente de
Arhitectura), available at :
www.cursarhitectura.wordpress.com,
Accessed: 2017.01.07
https://ro.wikipedia.org/wiki/Istoria_arhitecturii,
Accessed: 2017.01.07
https://commons.wikimedia.org/wiki/
Accessed: 2017.02.13
http://ecocase.ro/case-dom/ Accessed: 2017.02.07
https://www.dezeen.com/2013/12/27/office-extensionfaceted-
copper-roof-emrys-architects/
Accessed: 2017.02.13
http://weburbanist.com/2013/11/11/origami-inspiredarchitecture-
-geometric-structures/3/
Accessed: 2017.02.13
http://www.archdaily.com/536964/textilmachertillicharchitektur,
Accessed: 2017.02.13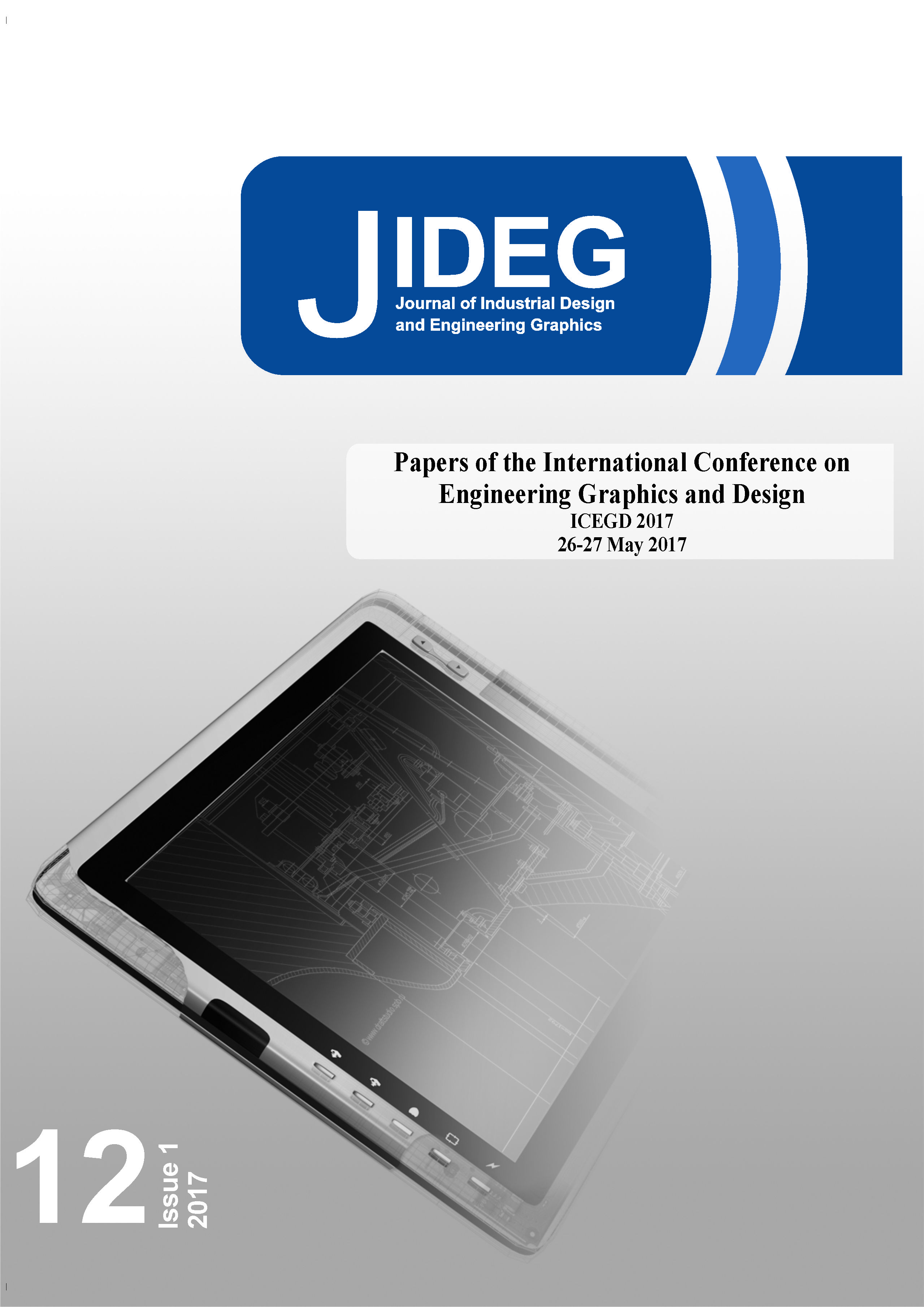 Downloads
Section
Applied Geometry and Graphics
License
Copyright (c) 2021 Journal of Industrial Design and Engineering Graphics
This work is licensed under a Creative Commons Attribution-NonCommercial 4.0 International License.