STUDY ON MODULAR HOUSES DESIGN
Keywords:
modular buildings, prefabricated houses, conceptual design, assembly, flexibility
Abstract
In the field of civil engineering, in the last period emerged and developed the idea of modular constructions, which is in consensus with the alert rhythm of the present times that we are going through, while responding to the requirement of economic efficiency. In this paper the authors present a project for some modules that can be assembled in several ways so that according to the destination and the requirements of the clients they can be personalized to meet their needs and expectations. Obviously, special attention has been paid to the technology of joining modules, solving the covering surfaces and other execution details required to ensure comfort in the habitat area.
Downloads
Download data is not yet available.
References
Barsan, L., Barsan, A., Considerations upon designing modular constructions for improving the products assembling, maintenance and recycling processes, Journal of Industrial Design and Engineering Graphics, Volume 10 Issue 2, 2015, pp. 5-8.
Braileanu, P., Design of a modular kitchen furniture, Journal of Industrial Design and Engineering Graphics, Vol 12, No 2 (2017): Issue 2, pp. 13-20.
Zivancev, S., Modular all-purpose building structures with plannar assembly components, Proceedings of International Conference, Mon Geometrija, June 6th – 9th 2018, Novi Sad, Serbia, pp. 245-249.
Low no. 10/1995 on quality construction republished in M.0. 765/2016 (Legea nr. 10/1995 privind calitatea in constructii).
http://maadprefab.ro. Accesed: 2018.10. 29.
http://moracom.ro/constructii-modulare/constructii-modulare-civile-2. Accesed: 2018.12.04.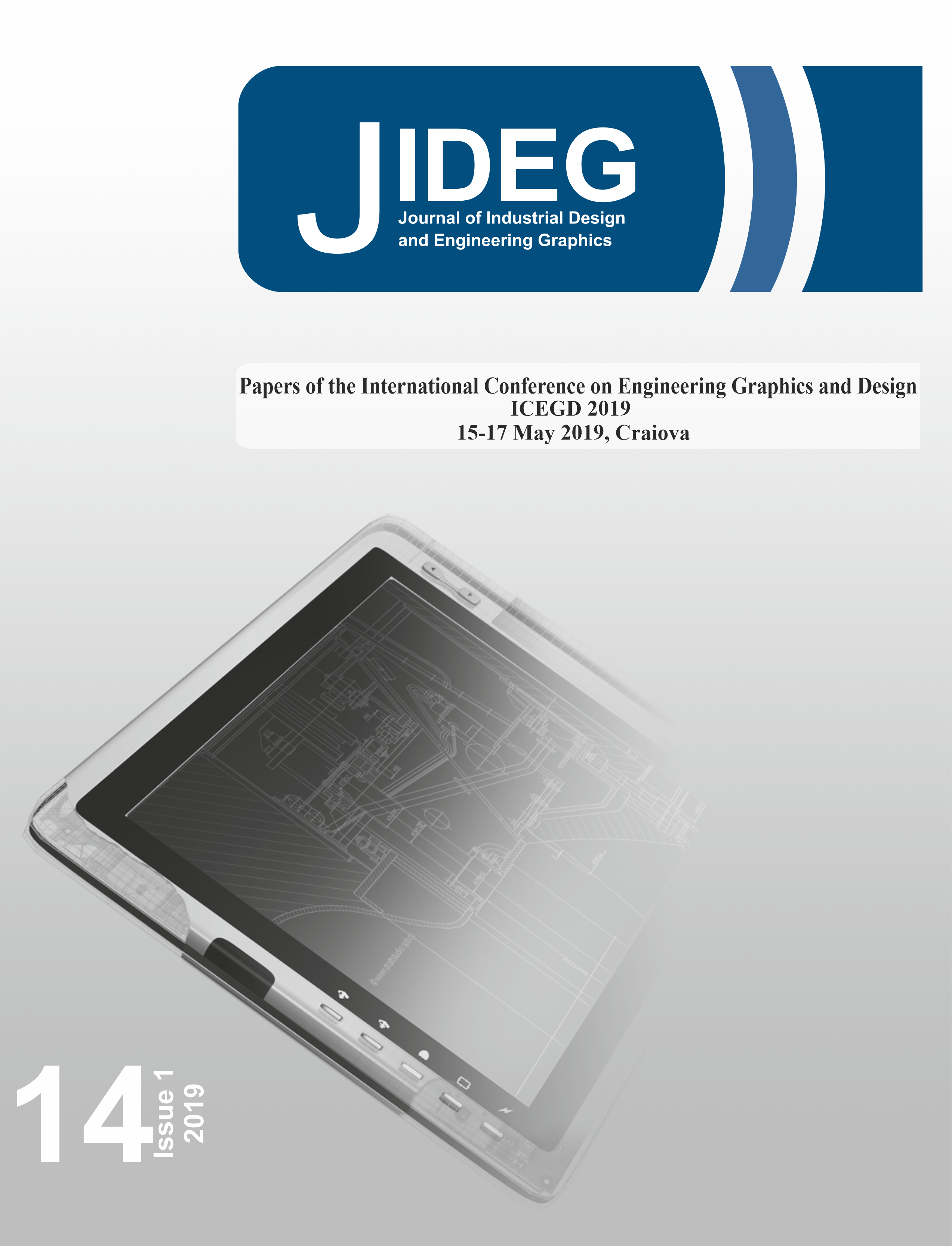 Downloads
Section
Applied Geometry and Graphics
License
Copyright (c) 2020 Journal of Industrial Design and Engineering Graphics
This work is licensed under a Creative Commons Attribution-NonCommercial 4.0 International License.