MICROCLIMATE CONTROL IN MUSEUM DISPLAY CASES
Keywords:
museum display cases,, art conservation, microclimate
Abstract
Museum showcases are systems that ensure the protection of artifacts, sometimes of inestimable value. When the museum showcase is subject to significant environmental fluctuations, it can have disastrous consequences for works of art. Using simple electronic components, easy-to-use measuring equipment was developed to collect data on relative humidity and temperature.
Downloads
Download data is not yet available.
References
Yu, D., Klein, S. A., Reindl, D. T. (2001). An Evaluation of Silica Gel for Humidity Control in Display Cases WAAC Newsletter, vol. 2, nr. 2.
https://www.adafruit.com/product/385, DHT22 temperature-humidity sensor, Accessed: 2018.02.23.
Thomson, G. (1977). Stabilization of RH in exhibition cases: hygrometric half time, Studies in Conservation, pg. 85 - 102.
Thickett, D., Fletcher, P., Calver, A., Lambarth, S. (2007). The effect of air tightness on rh buffering and control. Museum Microclimates.
Weintraub, S. (2002). Demystifying silica gel, Object Specialty Group Postprints, vol. 9.
https://museumdisplaycase.com, Acc: 2021.02.09.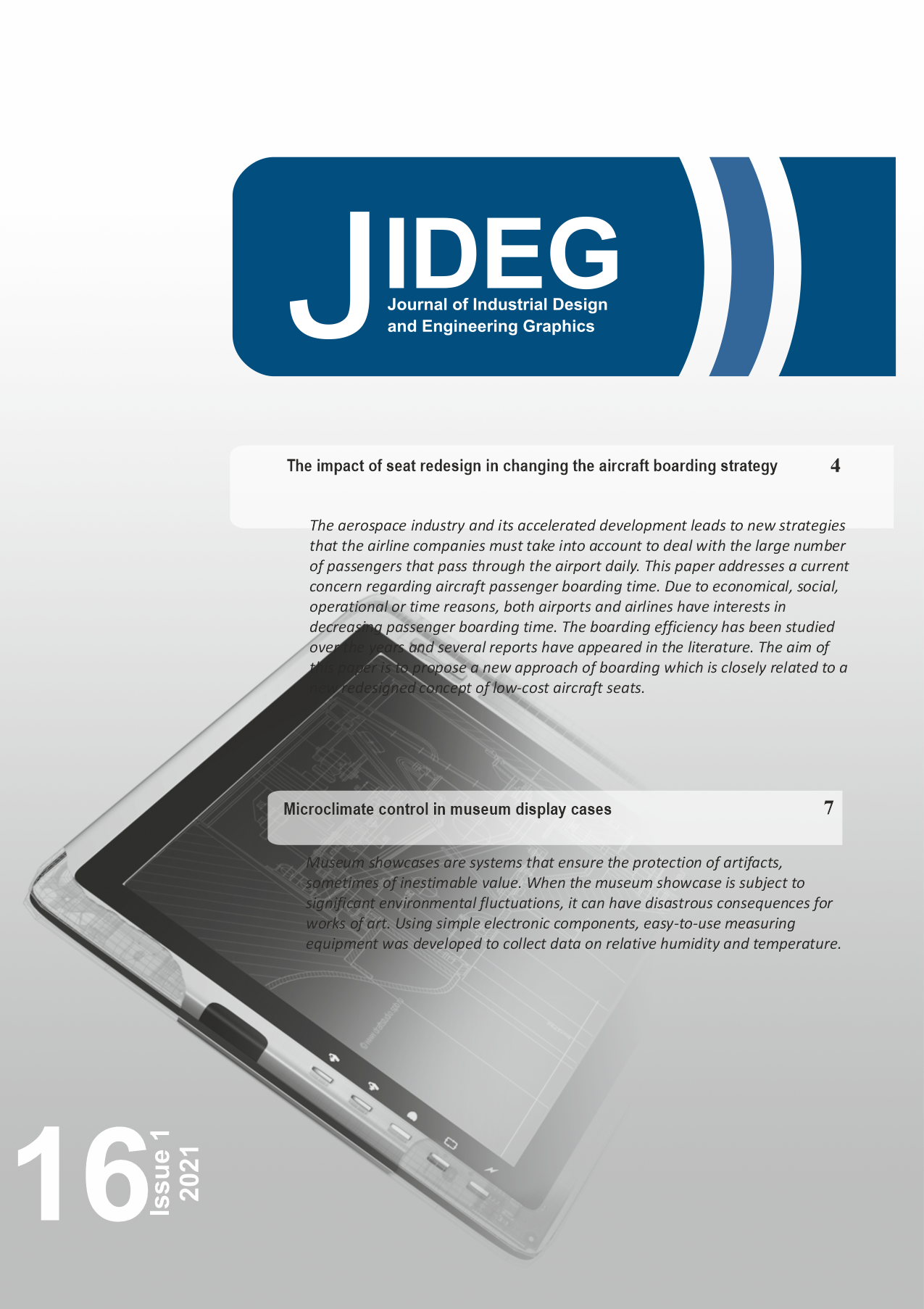 Downloads
License
Copyright (c) 2022 Journal of Industrial Design and Engineering Graphics
This work is licensed under a Creative Commons Attribution-NonCommercial 4.0 International License.