ASSESSING WITH WEB-BASED TECHNOLOGIES THE SPACE SIGHT CAPABILITY OF THE STUDENTS
Keywords:
Mental Cutting Test, Web-Based Technologies, assessment of space sight capability
Abstract
Mental Cutting Test (MCT) is a multiple-choice test consisting in mentally cutting 26 solids. For every problem, five answers were provided and learners had to identify the only one correct answer and to mark it. This paper presents the implementation of this test in the educational activity, while using Google Forms. The Google form service is a component of the Office suite provided by Google as free of charge web applications, that are easy to use and whose operation is permanently improved.
Downloads
Download data is not yet available.
References
Alb, C., Nerisanu, R., Dardai, R., (2013).
Comparative Study of Results Got After Applying
MCT and MRT Tests with Male and Female
Undergraduates in Civil Engineering, The
International Conference on Engineering Graphics
and Design 2013, Buletinul Stiintific al Universitatii
"POLITEHNICA", Seria Hidrotehnica, Tom 57(71),
Fasc. 1, Editura Politehnica, pp. 268 – 270, ISSN
-6042.
Dragan, D., Alb, C., Nerisanu, R., Dragan, F., (2011).
Study on the development of undergraduates' space
sight aptitude in the study of descriptive geometry, The
th International Conference on Engineering Graphics
and Design 2011, Buletinul Institutului Politehnic din
Iasi, Sectiunea Constructii de Masini Tomul
LVII(LXI), Fasc. 6, Universitatea Tehnica "Gheorghe
Asachi" din Iasi, pp. 223-230, ISSN 1011-2855.
https://apps.google.com/learning-center/products/forms/getstarted/#
section-1. Accessed: 2016-08-15.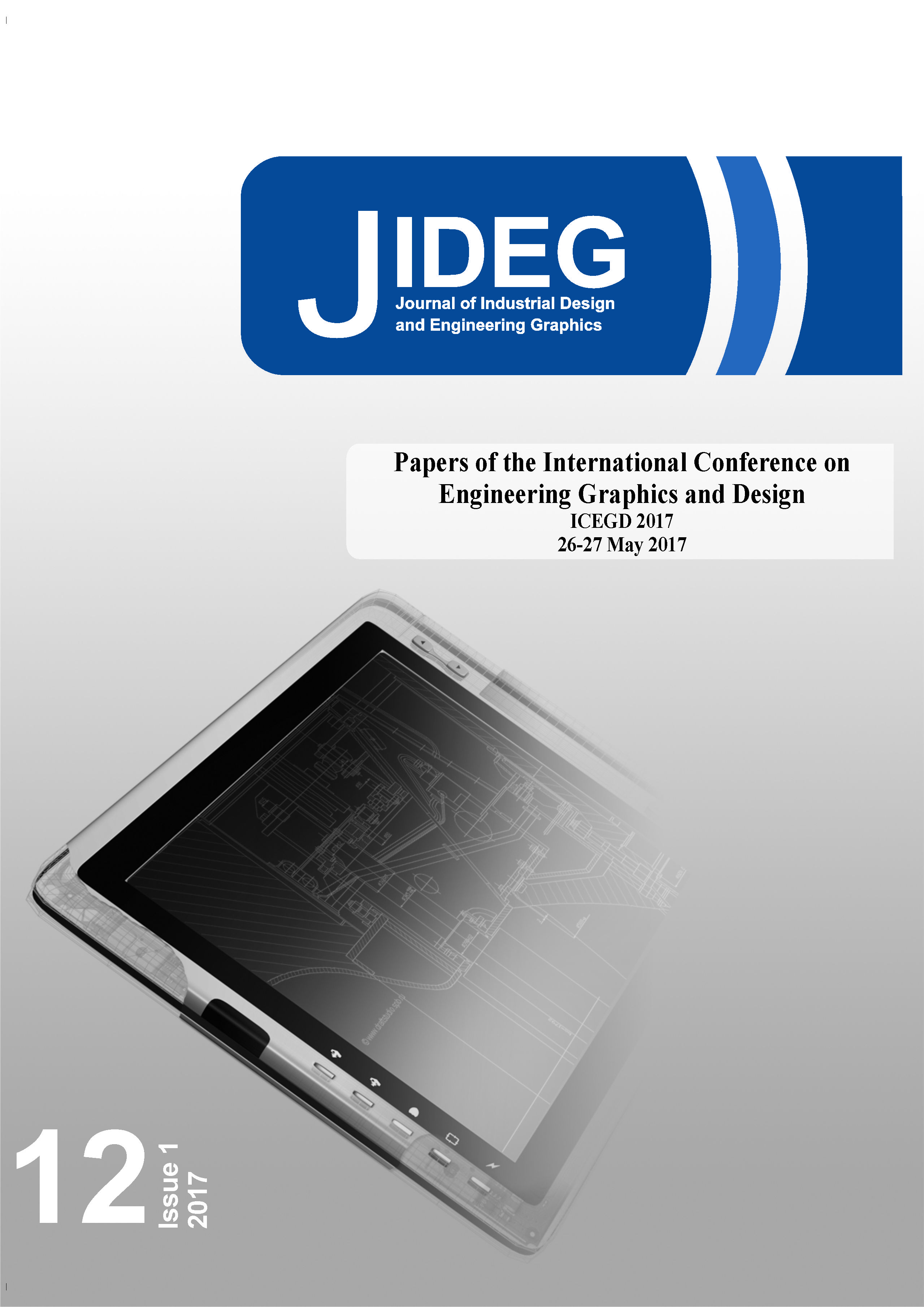 Downloads
Section
Teaching Methodology
License
Copyright (c) 2021 Journal of Industrial Design and Engineering Graphics
This work is licensed under a Creative Commons Attribution-NonCommercial 4.0 International License.