STUDY ON THE SOLVING OF SURFACES INTERSECTIONS IN PROJECTIONS WITH ELEVATIONS
Keywords:
projections with elevations, polyhedral surfaces, elliptical paraboloid, surface intersections
Abstract
This paper presents two examples for the solution of polyhedral surfaces intersection, of elliptical paraboloid respectively, by making use of the representation system of the projections with elevations.
Downloads
Download data is not yet available.
References
Dragan, D., Mârza, C., Neri?anu, R. (2019). Geometrie descriptiva – Teorie ?i probleme – Theory and Problems of Descriptive Geometry, U.T. Press, ISBN 978-606-737-402-5, Cluj-Napoca.
Zetea E., Dragan D., Talu St. (1994). Aspecte ale reprezentarii în proiectie cotata a paraboloidului eliptic. Al -IV-lea Seminar National de Geometrie Descriptiva si Desen, Iasi, 10-11 iunie 1994, vol. I, pag. 115-121.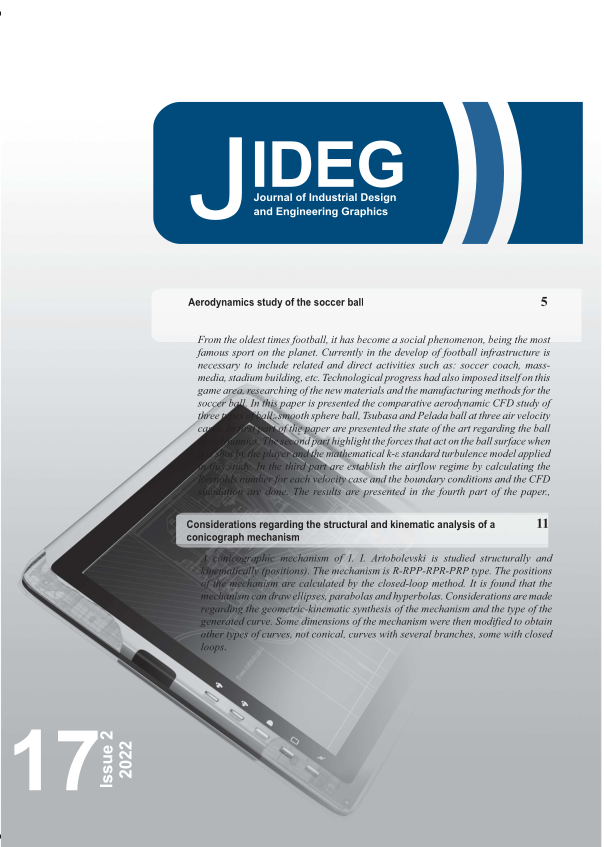 Downloads
License
This work is licensed under a Creative Commons Attribution-NonCommercial 4.0 International License.