MODELLING WITH GENERALIZED CYLINDER SURFACES
Keywords:
generalized cylinder surface, hypocycloid, epicycloid, modelling surfaces, curve
Abstract
This paper presents several of the most interesting surfaces generated by the spine curve of a generalized cylinder surface, with known parameters exhibiting advantages related to the calculation and drawing of the surface.
Downloads
Download data is not yet available.
References
Farouki R. T., Rampersad I., (1998). Cycles upon cycles: An Anecdotal History of Higher Curves in Science and Engineering. Mathematical Methods for Curves and Surfaces II, Vanderbilt University Press, pg. 1-22, Nashville, Toronto.
Gansca I., Bronsvoort W. F., Coman G., Tambulea L., (2002). Self intersection avoidance and integral properties of generalized cylinders, Computer Aided Geometric Design, 19, Issue 9, (decembrie 2002), pp. 675-707, ISSN 0167-8396
Maekawa T., Patrikalakis N. M., Sakkalis T., Yu G., (1998). Analysis and applications of pipe surfaces, Computer Aided Geometric Design, 15, Issue 5, (mai 1998), pp. 437-458, ISSN 0167-8396
Van der Helm A., Ebell P., Bronsvoort W. F., (1998). Modelling mollusc shells with generalized cylinders, Computer & Graphics, Vol. 22, No. 4, pp. 505-513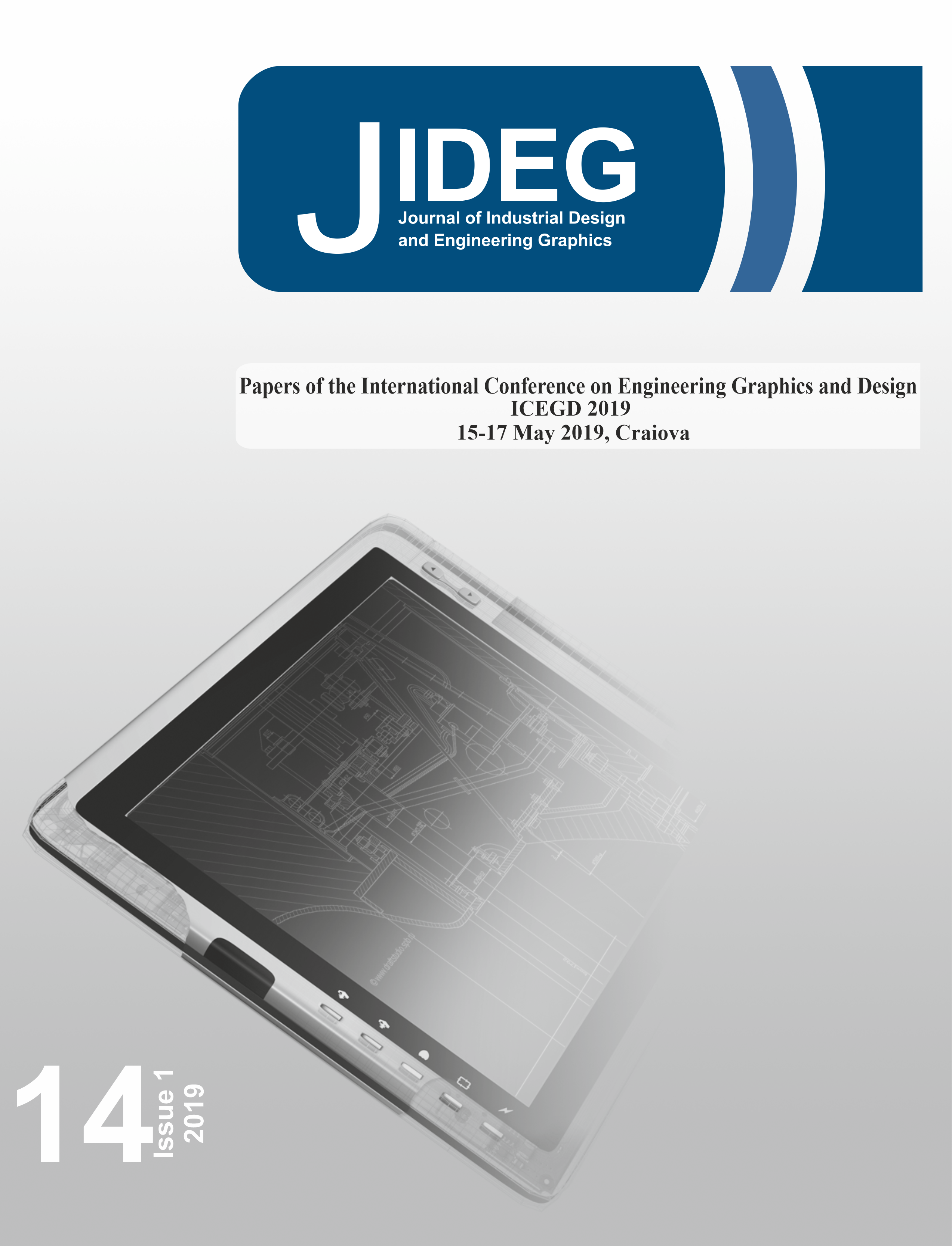 Downloads
Section
Theoretical Geometry and Graphics Section
License
Copyright (c) 2020 Journal of Industrial Design and Engineering Graphics
This work is licensed under a Creative Commons Attribution-NonCommercial 4.0 International License.