METHOD TO DEVELOP THE DOUBLE-CURVED SURFACE OF THE ROOF
Keywords:
roof shape, descriptive geometry, developed surface, CAD
Abstract
This work present two methods for determining the development of double-curved surface. The aims of this paper is to show a comparative study between methods for determination of the sheet metal requirements for complex roof cover shape. In first part of the paper are presented the basic sketch and information about the roof shape and some consecrated buildings, which have a complex roof shape. The second part of the paper shows two methods for determining the developed of the spherical roof. The graphical method is the first method used for developing of the spherical shape. In this method it used the poly-cylindrical method to develop the double-curved surface. The second method is accomplishing by using the dedicated CAD software method.
Downloads
Download data is not yet available.
References
Abushadi, E., The evolution of Islamic arches till
, 17pg, Department: American University in
Cairo. Dept. of Arab and Islamic Civilizations, April
, 2011, http://dar.aucegypt.edu/handle/10526/4291,
Accesed: 2017-02-14.
Bodea, S, Geometrie descriptiva, Publisher Risoprint,
ISBN 973-656-353-7, Cluj Napoca, 2006.
Bjurstrom, H., Capacity assement of a bridge with
backfill- A case study of the Glomman Bridge, ISSN
-4297, Master of Science Thesis, Stockholm,
Sweden, 2009.
Camhi, N., The Manipulation of Sacred Places: The
Role of Jerusalem's Temple Mount in the
Construction of Identity, An essay submitted to the
faculty of Wesleyan University in partial fulfillment
of the requirements for the Degree of Bachelor of
Arts with Departmental Honors in the Art History
Program, Middletown, Ct, 2012,
http://wesscholar.wesleyan.edu/cgi/viewcontent.cgi?a
rticle=1875&context=etd_hon_theses, Accesed:
-02-03.
Harris, C., Dictionary of architecture & construction,
Fourth Edition, DOI: 10.1036/0071452370, 2006,
https://evrosoriou.files.wordpress.com/2011/05/dictio
nary-of-architecture-and-construction.pdf, Accesed:
-02-10.
Kaptan, K., Early Islamic Architecture and Structural
Configurations, International Journal of Architecture
and Urban Development Vol. 3, No. 2, Spring 2013,
http://ijaud.srbiau.ac.ir/article_591_5f29d7ae86d363f
bf593124a0e84686.pdf, Accesed: 2017-02-06.
Rahimi, A., Zahra, A., Etezadi, S., The methodology
of Iranian curved arches (Sagh) based on their
geometry, Journal of Applied Environmental and
Biological Sciences, TextRoad Publication, ISSN:
-4274, 2015.
http://www.islamguru.com/2016/05/masjid-quba
.html, Accesed: 2017-03-02.
http://www.catholicliturgy.com/index.cfm/ Fuse
Action/EncyclopediaArticle/Index/15/SubIndex/149/
EncyclopediaIndex/27, Accesed: 2017-01-02.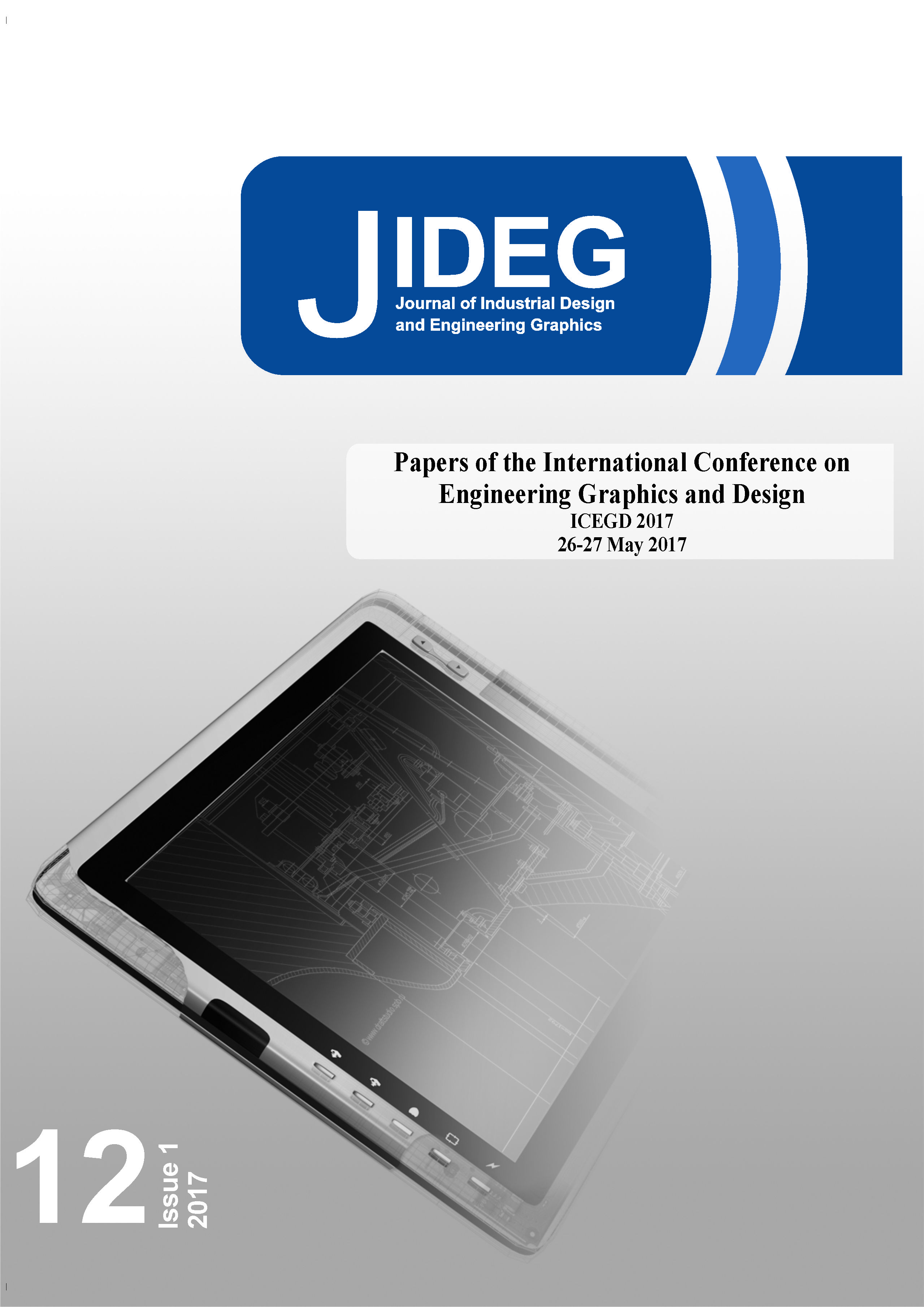 Downloads
Section
Applied Geometry and Graphics
License
Copyright (c) 2021 Journal of Industrial Design and Engineering Graphics
This work is licensed under a Creative Commons Attribution-NonCommercial 4.0 International License.