A COMPARATIVE STUDY ABOUT CARS' LOGOS
Keywords:
car's logo, geometric shape, symbol, logo design and redesign
Abstract
In this paper, we have considered as a challenge to answer to the question: Why is so important a logo for a car? Because, as we know, we can identify a car or, in many cases, a car manufacturer, only by seeing its logo. In this research study we have "questioned" a lot of logos for different cars, identifying the geometric shapes, colours and symbols used to create distinct and expressive logos. During our research, we have understood that a logo for any car is not the result of an easy work, but the designer has to prove creativity, imagination and graphic skills, by taking into consideration the two stages of the design, namely: The Preliminary Research and the Creative Working. This "investigation trip" inside the universe of logos was a privilege for us, highlighting, once again, the great importance of the graphic representation for any product / service etc. Our research has been developed over three months, allowing us to accumulate a huge quantity of information as regards such special logos. We have identified different colours and symbols used in logos, interesting geometric associations and, also, many examples for redesigning in time cars' logos. For a car, a logo is an adequate and eloquent element of identification. Our paper could be considered as a pleading for creativity, original and initiative in this field.
Downloads
Download data is not yet available.
References
The Car Book. The Definitive Visual History, Penguin Random House, London, 2015.
available at: www.car-logos.org.
available at: www.carlogos.org/car-logos.
available at: www.logodesignlove.com/skoda-logo-evolution.
available at: https://www.globalcarsbrands.com/all-car-brands-list-and-logos.
Ron van der Vlugt (2012). Life Histories of 100 Famous Logos, BIS Publisher, ISBN 978-90-6369-260-5, Netherlands.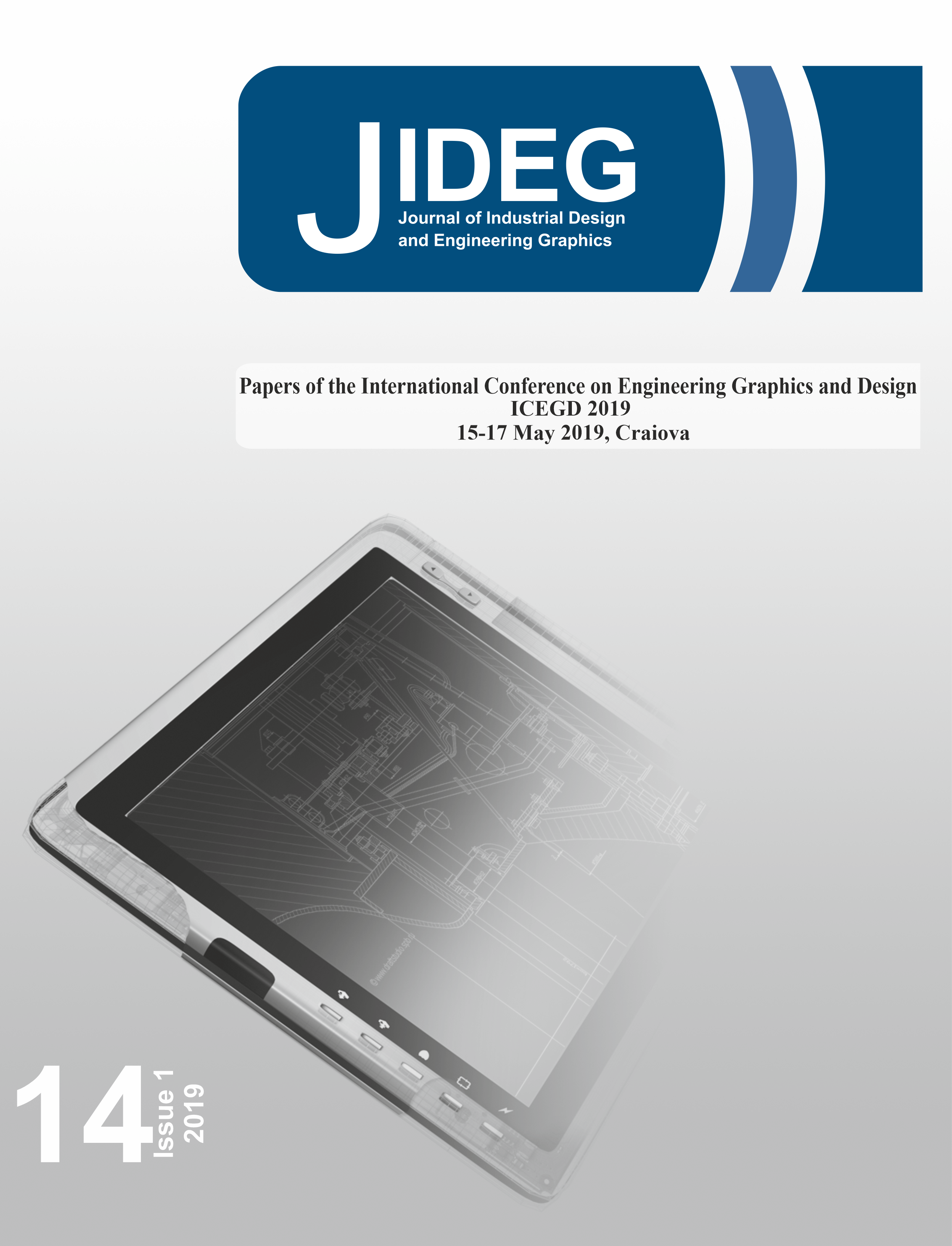 Downloads
Section
Industrial Design and Graphic Design
License
Copyright (c) 2020 Journal of Industrial Design and Engineering Graphics
This work is licensed under a Creative Commons Attribution-NonCommercial 4.0 International License.