FLUID FLOW ASPECTS REGARDING TURBULENT REGIME AS A CHARACTERISTIC OF FLUIDIC SYSTEMS
Keywords:
fluid flow, fluidic actuation, turbulent regime, numerical analysis
Abstract
There are obvious many applications in the industry field that use fluidic systems in order to drive different specific equipments and machines. That is why the research activities aimed for analyzing and studying the involved phenomenon at the level of these force applications are justified. In order to do this is needed to start with the flow pattern used inside the working circuits of these applications. This paper presents some aspects of the turbulent flow model that predominates within fluidic actuation systems, with focus mainly on the values of specific parameters involved in the flow process with a certain velocity value working at high pressure values.
Downloads
Download data is not yet available.
References
Axinti, A., S., Scheaua, F., D., (2015). Introducere in Hidraulica Industriala, ISBN 978-606-696-032-8, Editura Galati University Press.
Florea, J., Panaitescu, V., (1979). Mecanica Fluidelor, Editura Didactica si Pedagogica, Bucuresti.
Axinti, G., Axinti A.S., (2008). Actionari hidraulice si pneumatice - Dinamica echipamentelor si sistemelor, Editura "Tehnica-Info", Vol III, Chisinau.
Vasilescu, Al., A., (1979). Mecanica Fluidelor, Ministerul Educatiei si Invatamantului, Universitatea din Galati, Galati.
Arghirescu, C., L., Nedelcut, F., Arghirescu, D., C., (2013). Mecanica Fluidelor, ISBN 978-973-720-475-2, Editura Agir, Bucuresti.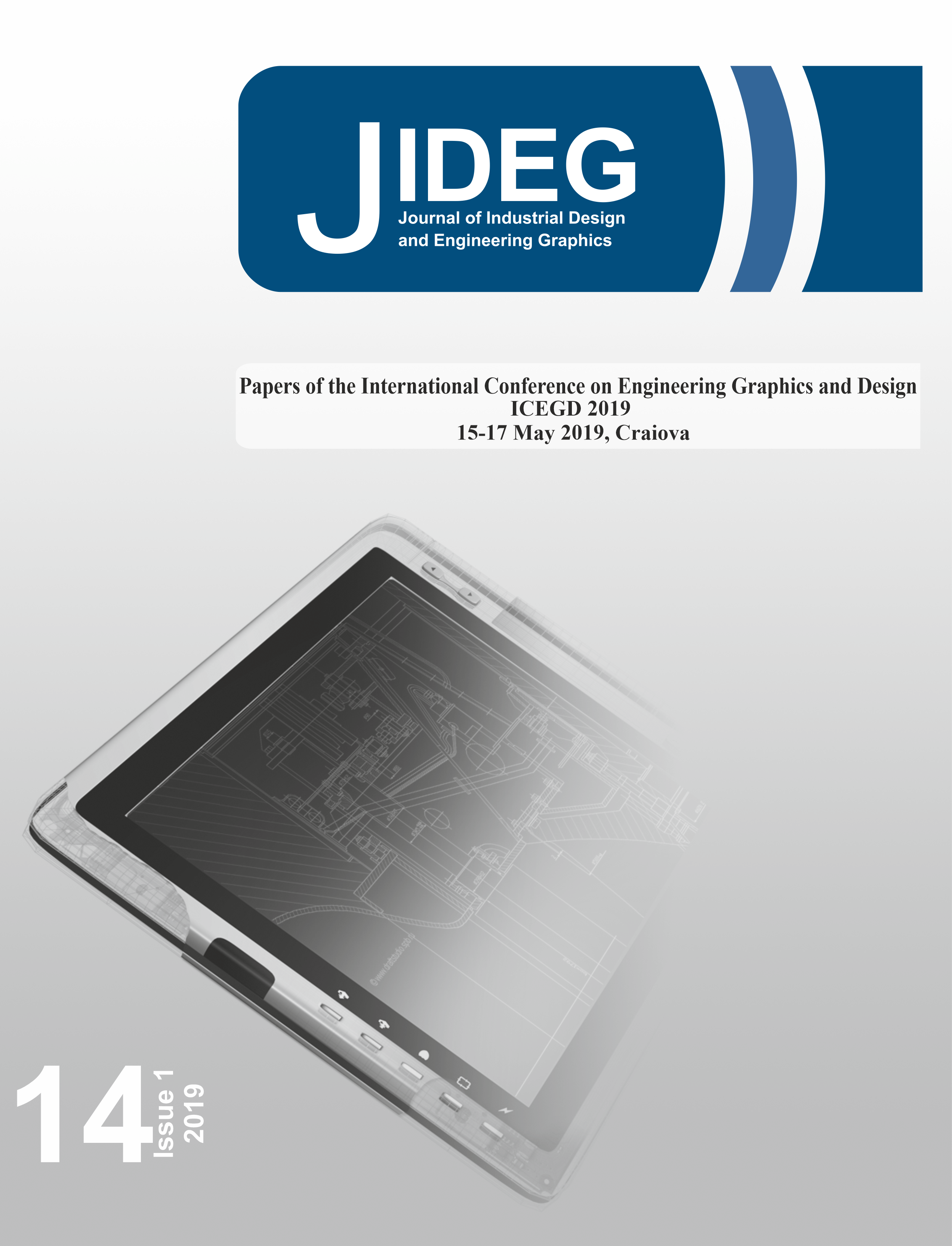 Downloads
Section
Engineering Computer Graphics
License
Copyright (c) 2020 Journal of Industrial Design and Engineering Graphics
This work is licensed under a Creative Commons Attribution-NonCommercial 4.0 International License.