STEREOGRAPHIC PROJECTION OF THE HEAVENS OVER BELGRADE USED FOR THE CONSTRUCTION OF ASTRONOMICAL CITY CLOCK
Keywords:
stereographic projection, Belgrade, astronomical city clock, celestial sphere, astrolabe
Abstract
There are many different ways of rendering 3D objects into two dimensions. Different kinds of projections are able to represent things like size, areas, distances or perspective, realistically. One particular kind of projection used for representing spheres and circles on spheres in two dimensions (i.e. some maps of the earth or celestial sphere) is stereographic projection. Stereographic projection has two important characteristics that differentiate it from other kinds of projections: it preserves circles and angles. This paper discloses the construction of the stereographic projection of the celestial sphere over Belgrade as the clock face of the astronomical clock. This astronomical clock will be capable to present the motion, as seen from the Earth, of the Sun, Moon, Ecliptic and the phases of the Moon during the year. Moreover, the hours of the sunrise, noon and sunset will be clearly observed on the stereographic dial of the astronomical clock.
Downloads
Download data is not yet available.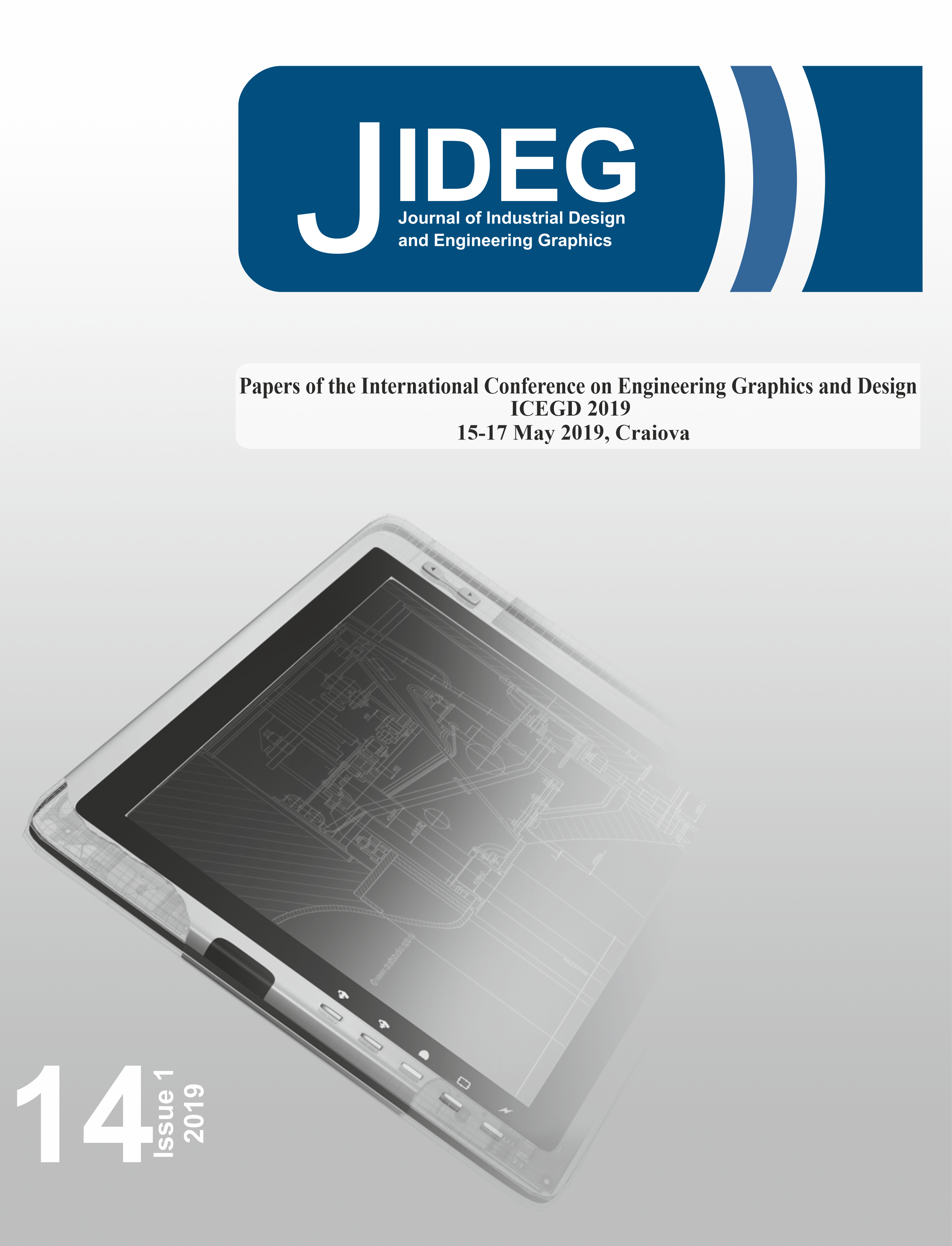 Downloads
Section
Applied Geometry and Graphics
License
Copyright (c) 2020 Journal of Industrial Design and Engineering Graphics
This work is licensed under a Creative Commons Attribution-NonCommercial 4.0 International License.