PRODUCT AESTHETICS FOR MECHANICAL ENGINEERS
Keywords:
course, design, industry design, aesthetics, 3d cad software
Abstract
This paper gives a scope of course called Product aesthetics at Mechanical faculty, University in Belgrade, Serbia. During this course students are learning about standards and laws in process of product design. With this knowledge students are able to create more profound ability of aesthetic evaluation and form aesthetic judgement of in creating certain mechanical product such as car, motorcycle etc. Practical part of this course includes creating a product by using a 3D CAD software which has both aesthetic value and practical usage. Students are presenting that product to other students and they give their evaluation grade.
Downloads
Download data is not yet available.
References
Paul H., Helmut L. (2008). Product aesthetics, In Product experience.
Simms C. D., Paul T. (2006). The perceptions of the BMW Mini brand: The importance of historical associations and the development of a model, Journal of Product & Brand Management Vol. 15, No. 4, pp. 228-238. ISSN: 1061-0421
Kim B. C., W. Bruce C., Takahiro F., John M., Scherer F. M. (1987). Product development in the world auto industry. Brookings Papers on economic activity no. 3: pp. 729-781.
Sophie L., (2011). Dieter Rams: as little design as possible. London: Phaidon, London
Ratko O., Branislav P., Predrag S., Milos V., Zoran M. (2010). Computer Graphics and Computer Animation studies at Serbian Faculties. In 2nd International Scientific Conference" moNGeometrija, pp. 467-473. Belgrade, Serbia.
Aleksandra J., Emil V., Vojislav S., Mladen R., Goran S., Nenad G. (2019) Implementation of Inverted Classroom Methodology in 3D Modeling Course. FME Transactions, Vol.47, No. 1, pp. 310-315, ISSN 1451-2092
Zorana J., Branislav P., Misa S. (2016). Usage of 3D Computer Modelling in Learning Engineering Graphics. In Virtual Learning. InTech.
Branislav P., Zorana J., Ljubomir M. (2015). 3D Modeling and Motion Analysis of the Maltese cross (Geneva) Mechanisms. In Proceedings of the 14th IFToMM World Congress, pp. 165-170.
Sonja K., Naomi A., Petar P., Zlata T., (2019) Teaching of Geometric Surfaces for Architectural Students at the Faculty of Engineering and Design, of Hosei University in Tokyo, Japan. FME Transactions, Vol.47, No. 1, pp. 293-298, ISSN 1451-2092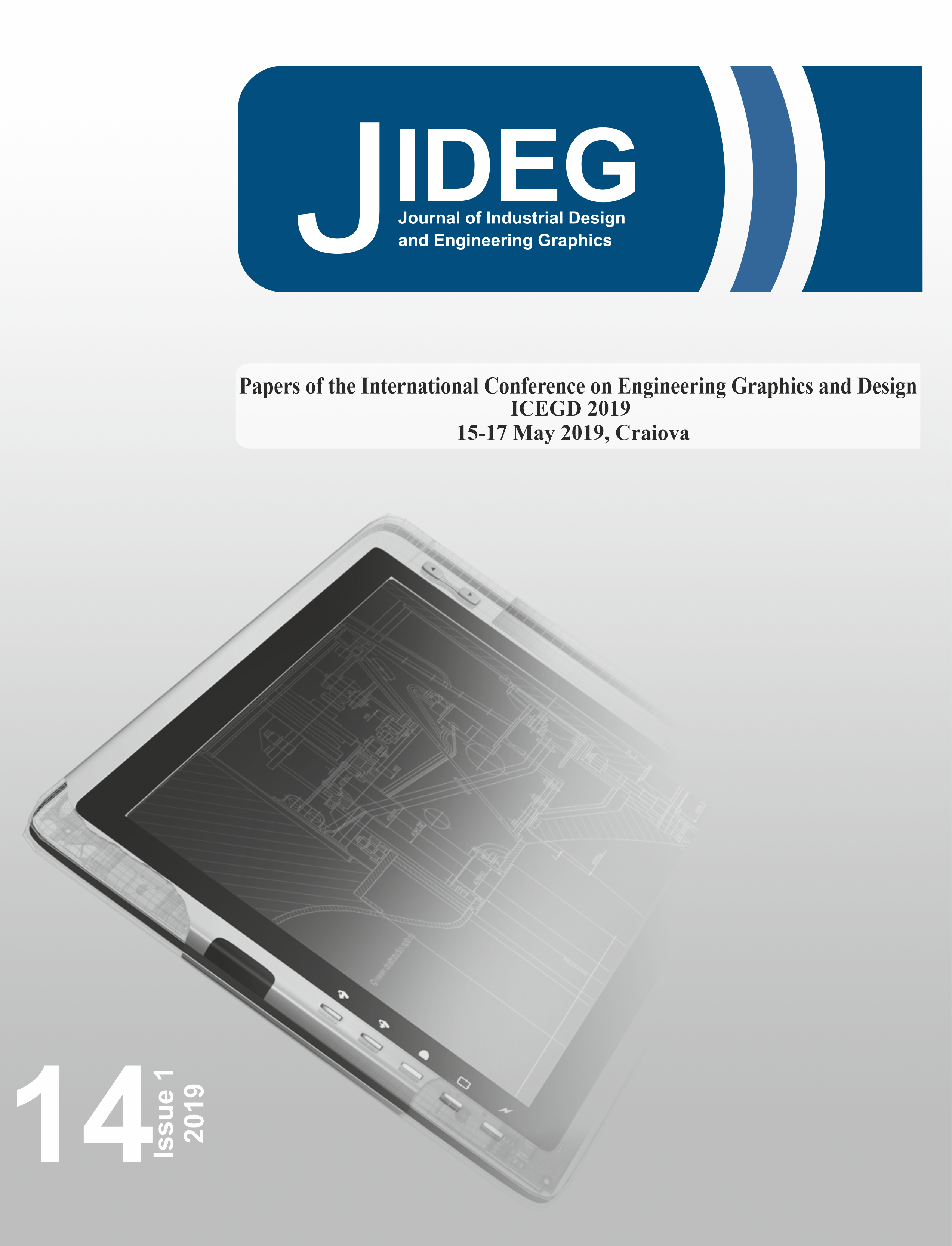 Downloads
Section
Teaching Methodology
License
Copyright (c) 2020 Journal of Industrial Design and Engineering Graphics
This work is licensed under a Creative Commons Attribution-NonCommercial 4.0 International License.