SYNTHESIS AND ANALYSIS OF A MECHANISM GENERATING THE RATIONAL CIRCULAR CUBIC
Keywords:
Rational circular cubic, cubic generating mechanism, cissoids, connecting rod curve, mechanism R-PRR-PRP
Abstract
Based on the mathematical curve named rational circular cubic [2] and on its animation, it was conceived an original mechanism generating this curve. The mechanism has an additional kinematic chain that provides the drawing point of the curve as the center of a variable length straight segment. There are given the successive positions of the mechanism and the drawn curve, as well as the similar curves obtained at different positions of the fixed vertical straight and the driving's element joint. Such a mechanism can be used in textile machines, as a toy, in kinetic art, etc.
Downloads
Download data is not yet available.
References
Artobolevskii, I.I. (1959). Theory of Mechanisms (Teoria mehanizmov dlia vosproizvedenia ploskih krivah of the Vosproizvedenia ploskih krivah). Izd. Academy of Nauk USSR, Moscow.
Ferreol R., Mandonnet J., (2011). Circular rational cubic(hypercissoid) https://www.mathcurve.com/courbes2d/cubiccirculairerationnelle/cubiccirculairerationnelle.shtml].
Popescu, I, Luca, L., Cherciu, M. (2013). Structure and kinematics of mechanisms. Applications. Publisher Sitech, Craiova.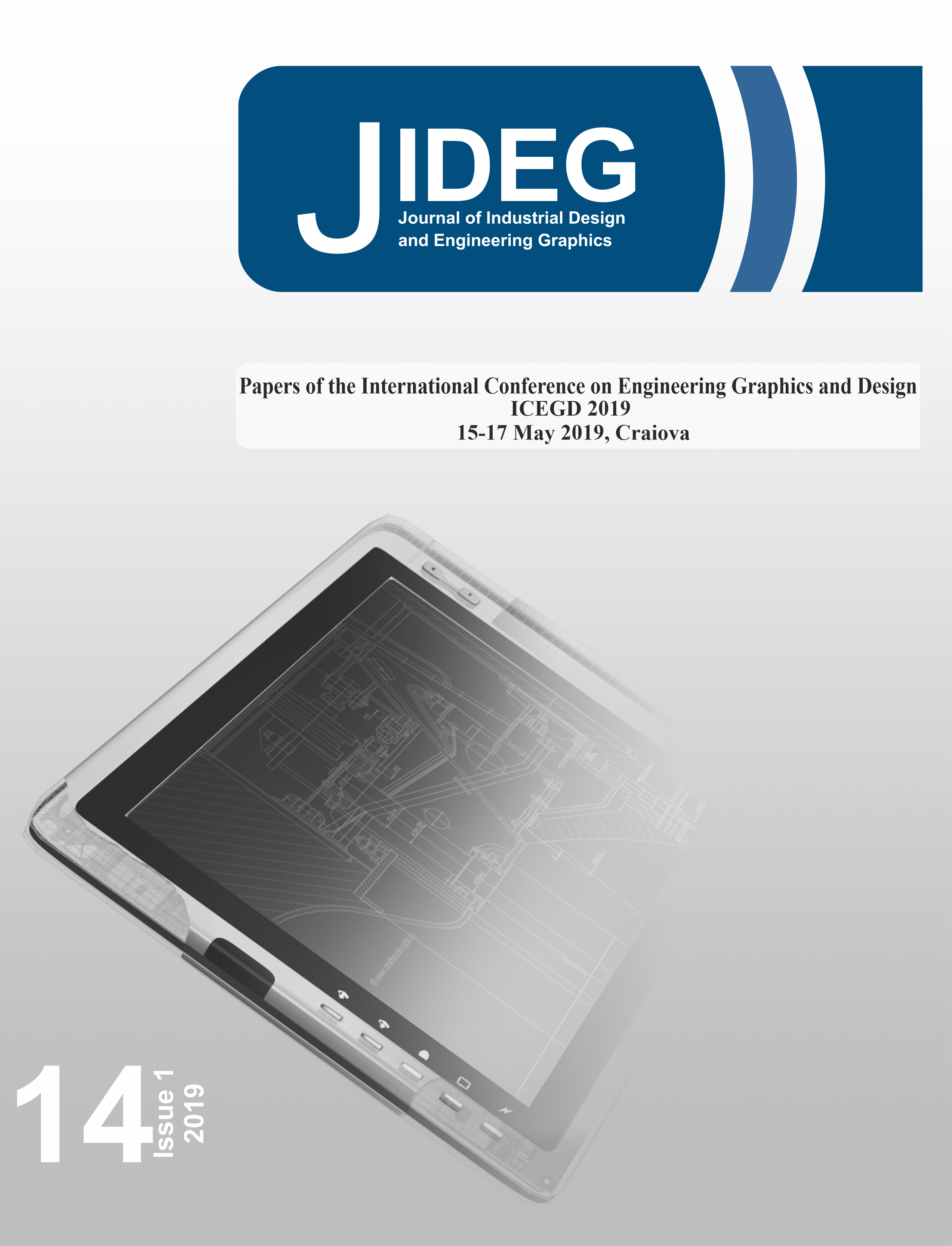 Downloads
Section
Applied Geometry and Graphics
License
Copyright (c) 2020 Journal of Industrial Design and Engineering Graphics
This work is licensed under a Creative Commons Attribution-NonCommercial 4.0 International License.