GENERATION OF GEOMETRIC ORNAMENTS IN ANCIENT MOSAIC ART
Keywords:
ornaments, generation, geometric, mosaic, aesthetic
Abstract
The paper examines geometrical ornaments from ancient mosaic.We studied the geometric generation by using Computer Aided Graphics for three examples of ancient mosaic: a mosaic of Ancient Corinth, a mosaic of the sacred geometry Flower of Life (exposed in the National Museum of Israel) and a mosaic of fortress Masada - Israel. The technique of drawing ancient mosaic is recomposed using computer aided graphics. A program has been developed that can help draw a petal-type arc (semicircle) of the mosaic that is the Byzantine church of Masada. Based on these mosaics, other variants of aesthetic images in monochrome or black and white and polychrome were drawn, all of which can be materialized in decorative art to embellish various surfaces: walls, floors, pools, fountains, etc.
Downloads
Download data is not yet available.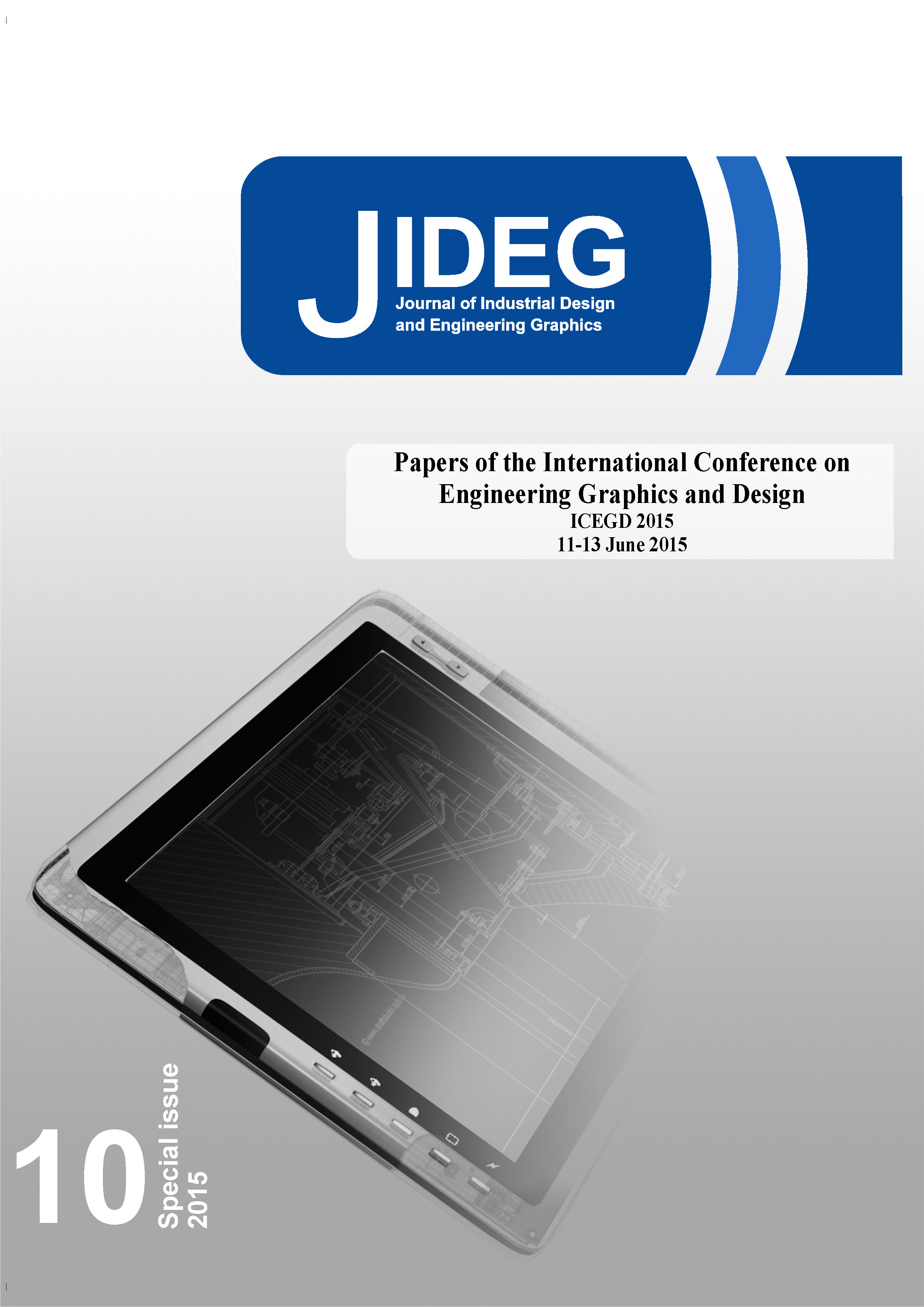 Downloads
Section
Industrial Design and Graphic Design
License
Copyright (c) 2015 Journal of Industrial Design and Engineering Graphics
This work is licensed under a Creative Commons Attribution-NonCommercial 4.0 International License.