STUDYING THE GENERATION OF PONCELET'S CAPRICORNOID CURVE BY AN ARTOBOLEVSKII MECHANISM
Keywords:
poncelet's capricornoid curve, capricornoid generating mechanism
Abstract
The kinematic possibilities of a mechanism created by I. I. Artobolevskii for tracing Poncelet's capricornoid are studied. The structure of the mechanism is also studied by the contour method and the desired curve is obtained. Next, some parameters of the mechanism are changed, resulting other curves, or variants of the capricornoid with other dimensions and other positions of the two branches of the curve.
Downloads
Download data is not yet available.
References
Artobolevskii, I. I. (1959) Teoria mehanizmov dlia vosproizvedenia ploskih krivâh. Izd. Akademii Nauk SSSR,.
Cresci, Luciano (2005) Le curve matemetiche. Tra curiosita e divertismento. Ulrico Hoepli Editore S.p.A., Milano
Shikin, Eugene V. (1995) Handbook and Atlas of Curves., CRC Press, Inc.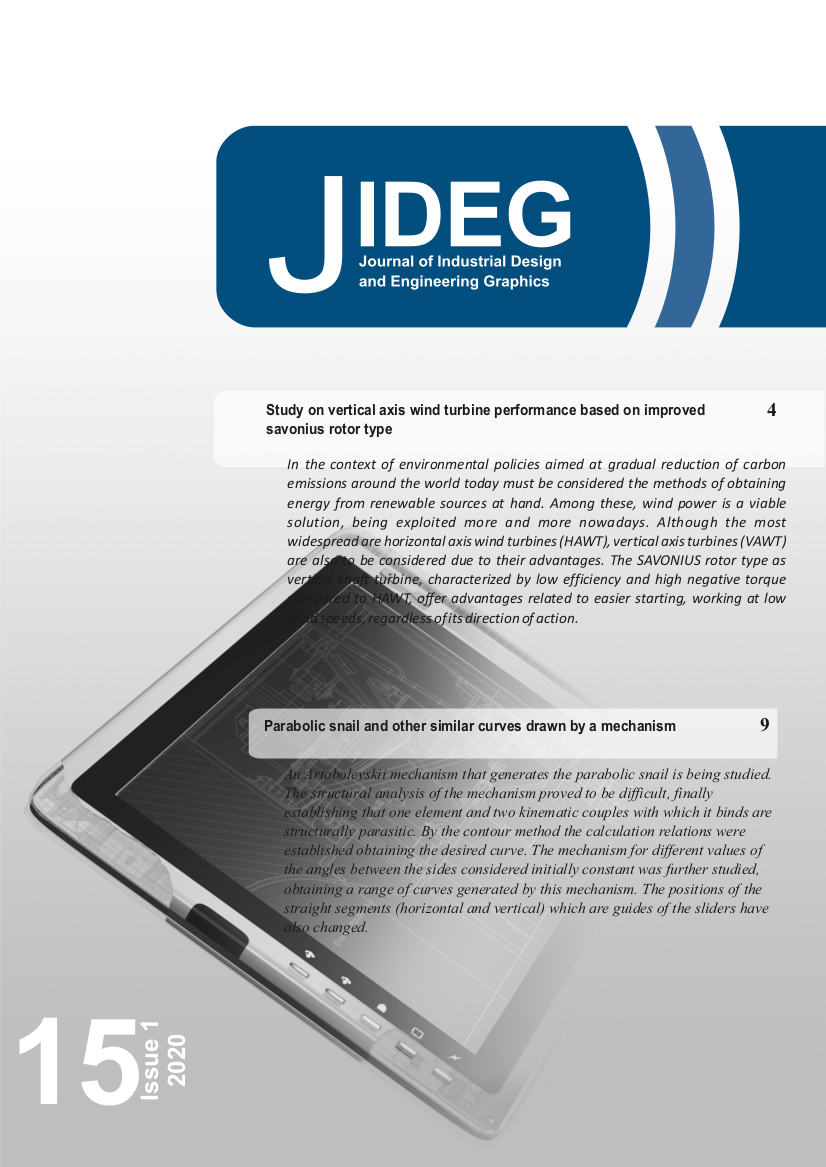 Downloads
License
Copyright (c) 2020 Journal of Industrial Design and Engineering Graphics
This work is licensed under a Creative Commons Attribution-NonCommercial 4.0 International License.