STUDIES ON THE REDESIGN OF THE TEACHING PROCESS USING THE METHODS OF QUALITY ENGINEERING
Keywords:
quality engineering, design, teaching solutions, qfd, quality tools
Abstract
Experience as a university teacher has shown us that with the changing times, the student's attitude towards the teaching process changes. In this paper, the authors make an original study by aiming to lay the groundwork for a method of teaching courses adapted to the new requirements and new student capabilities. The paper proposes a methodology to redesign the learning process, using the tools, techniques and methods specific to Quality Engineering, such as: QFD technique, AFFINITY diagram, ISHIKAWA technique, etc. Our aim is to increase the quality of the teaching process and, above all, to increase the student's interest towards the class.
Downloads
Download data is not yet available.
References
Albu, C., Valter, N., Cristian, A., Duca, M. (2017) - Case study and analysis for a sustainable quality management in a university library, BASIQ International Conference: New Trends In Sustainable Business And Consumption, 2017, Graz, Austria, ISSN 2457-483X, pg 19-26, 2017.
Duca, M., Valter, N., Androniceanu, A., Duca, I. (2018) - An integrated approach of QFD methodology in ergonomic intervention, pp.268-276, BASIQ International Conference: New Trends In Sustainable Business And Consumption, 2018, 11 - 13 June 2018 Heidelberg, Germany, ISSN 2457- 483X, http://conference.ase.ro/pdf/
Hauser, J. R., Clausing, D.P. (1988). The House of Quality, Harvard Business Review, May/June
Tapke, J., Muller, A., Johnson, G., Sieck, J. (2003). "House of Quality: Steps in Understanding the House of Quality" (PDF). IE 361. Iowa State University. Archived(PDF) from the original on November 5.
http://www.businessdictionary.com Accessed: 2019-02-02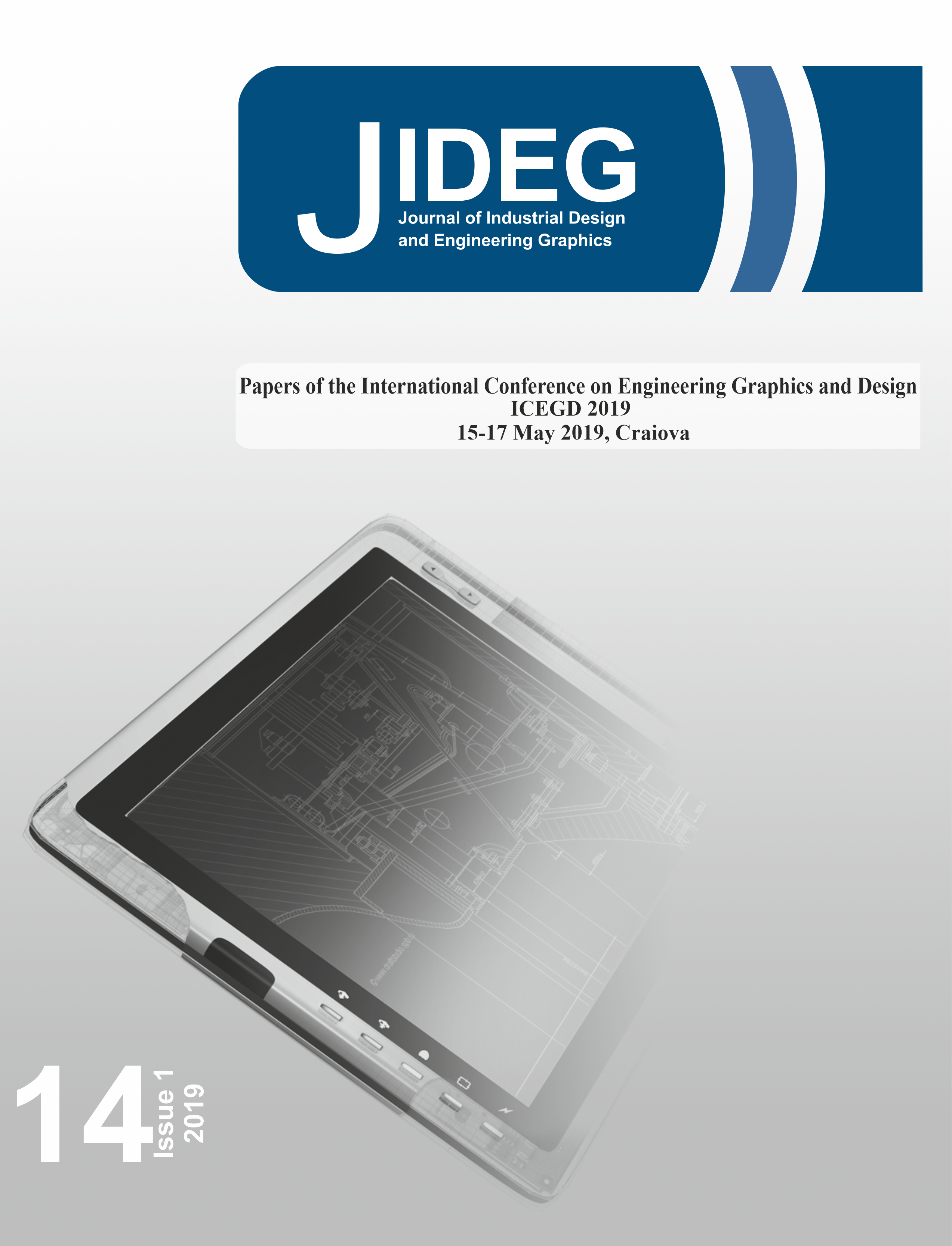 Downloads
Section
Teaching Methodology
License
Copyright (c) 2020 Journal of Industrial Design and Engineering Graphics
This work is licensed under a Creative Commons Attribution-NonCommercial 4.0 International License.