ISSUES RELATED TO THE DESIGN OF CONTROL DEVICES AND RANGE LIMIT RESTRICTIONS - CASE STUDY
Keywords:
Design, quality, control devices, tolerances, uncertainty
Abstract
The machine-building industry frequently uses device control equipment so this paper aims to clearly present some case studies with the help of which we will highlight their measurement and control uncertainty. The case of limiting gauges will be analyzed using the relations for the delineation of the total limit control error ?LT by applying the generalized method. The general calculation relations and the unitary character of the methodology allow us to develop a mathematical model. The methodology and the general calculation relations facilitate the analysis of existing methods and means to find out to what extent they correspond to the real requirements, establishing the limits of their use from a technical and economic point of view. The specific weaknesses and limits of classical control equipment will be highlighted because they are important in the design, choice and determination of their use in control operations and technologies.
Downloads
Download data is not yet available.
References
Brown, M. (2004). Learning Project Management, Hodder & Stoughton Publishing House 2004, ISBN 973-86929-3-8 pag.50-78.
Earley, L. A. (1990). Les methodes Taguchi dans l'industrie occidentale, Les Editions D'organisation, Paris, pg. 265-290.
Popescu, N. (2004). Aplicative methods in mechanical engineering field which build as a goal the Quality requirements of Industrial Excellency and Taguchi's concepts, International Conference on Precision Engineering ICoPE 2004, Singapore, pg. 337 – 342.
Popescu, N. (2002). Contributions on the application of Quality Concepts at the accuracy and control of surfaces generated by Machine Tools – Doctorate thesis, Polytechnic University of Bucharest.
Sturzu, A., Popescu, N. (1997). Modular device for shaft control, using SA principle - letter pattern nr. 112787B1, Bucharest.
Sturzu, A., Popescu, N. (2000). Technologies and Control Equipments (TCE) – course notes, Bren Printing House, Bucharest, pg. 135-169.
Sturzu, A., Popescu, N. (2002). Tolerances and Fittings – course notes, Bren Printing House, Bucharest.
Shoemaker, A.C., Kacker, N. (1998). A Methodology for Planning Experiments in Robust Product and Process Design, Quality and Reliability Engineering International, Vol. 4.
***Web Site: Concurrent Engineer - Eindhoven University of Technology United States of America, Accessed 16.06.2022.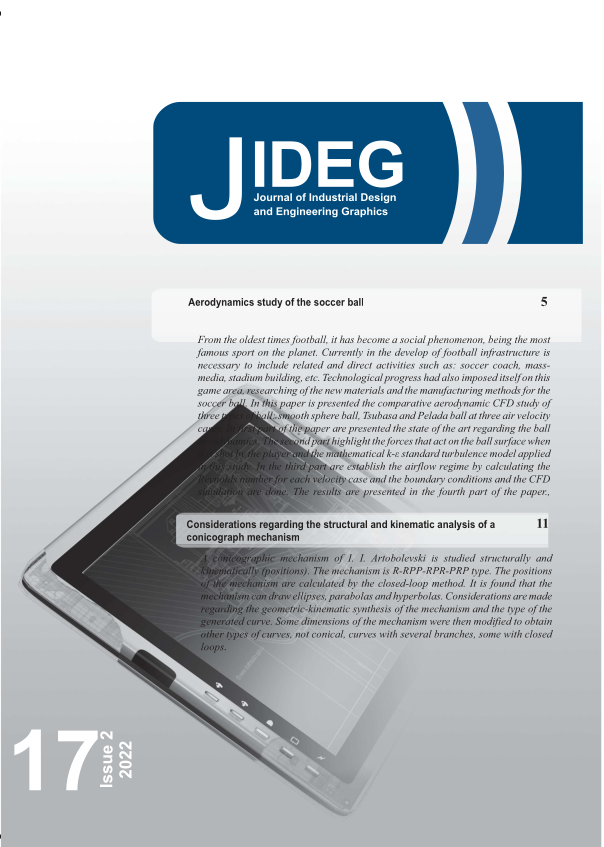 Downloads
License
This work is licensed under a Creative Commons Attribution-NonCommercial 4.0 International License.