METAMATERIAL USAGE IN DESIGN OF BILATERAL PROTHETIC LEGS
Keywords:
metamaterials, simulation, design study, design optimization, 3D printing, solidworks
Abstract
The paper idea was to investigate is it possible to design running prosthesis with similar design as running blades using only 3D printing technique and ABS, as one of the most used plastic material in the world. This material is very strong and manufactured parts are not very flexible. By using metamaterials some models of human running prosthesis were created and a number of simulations were made through SolidWorks Design Study package. Used approach allows finding of the best solution for custom-made human running prosthesis with the best characteristics. Present paper gives the evidence that using of smart geometrical design of inner structure of various parts and models to reduce its mass and improve their mechanical characteristics is possible. Also, obtained model is suitable for 3D printing and it can be opportunity to product cheap prosthesis for a large number of people with disability.
Downloads
Download data is not yet available.
References
https://www.3dhubs.com/guides/3d-printing/, Accessed: 2019-01-20
https://accessprosthetics.com/15-limb-loss-statistics-may-surprise/, Accessed: 2019-01-20
https://www.autodesk.com/redshift/3d-printed-prosthetics/, Accessed: 2019-01-20
Jorge Zuniga, Demetrio's Katsavelis, Jean Peck, John Stollberg, Marc Petrykowski, Adam Carson, and Cristina Fernandez, (2015), Cyborg beast: a low-cost 3d-printed prosthetic hand for children with upper-limb differences, BMC Research Notes 8, no. 1, 10, ISSN: 1756-0500, DOI: 10.1186/s13104-015-0971-9
https://www.forbes.com/sites/tjmccue/2014/08/31/3d-printed-prosthetics/#4dc5791c33b4, Accessed: 2019-01-20
Boris Kosic, Misa Stoicevic, Zorana Jeli, Branislav Popkonstantinovic, Alina Duta, Aleksandra Dragicevic, (2019) , 3D Analysis of Diferent Materials Geometry and Simulation of Metamaterial Usage, FME Transactions, Volume 47, 349-354, doi:10.5937/fmet1902349K, ISSN: 2406-128X.
M. Bodaghi, A.R. Damanpack, G.F. Hu, W.H. Liao, (2017) Large deformations of soft metamaterials fabricated by 3D printing, Materials & Design, Volume 131, Pages 81-91, ISSN 0264-1275, https://doi.org/10.1016/j.matdes.2017.06.002.
X. Ren, J. Shen, P. Tran, T. D. Ngo, Y. Min Xie, (2018) Design and characterisation of a tuneable 3D buckling-induced auxetic metama–terial, Materials & Design, Volume 139, Pages 336-342, ISSN 0264-1275. https://doi.org/10.1016/j.matdes.2017.11.025.
W. J. Padilla, D. N. Basov, D. R. Smith, Negative refractive index metamaterials, (2006), Materials Today, Volume 9, Issues 7–8, Pages 28-35, ISSN 1369-7021, https://doi.org/10.1016/S1369- 7021(06)71573-5.
https://interestingengineering.com/3d-printed-door-handle-works-no-moving-parts, Accessed: 2019-01-20
https://livehealthy.chron.com/different-types-prosthetics-1244.html, Accessed: 2019-01-20
https://www.ottobock.com.au/prosthetics/lower-limb/lower-limb-overview/, Accessed: 2019-01-20
https://www.nibib.nih.gov/news-events/newsroom/powered-robotic-legs-leaping-toward-future, Accessed: 2019-01-20
https://www.alwaystri.com/prosthetics/, Accessed: 2019-01-20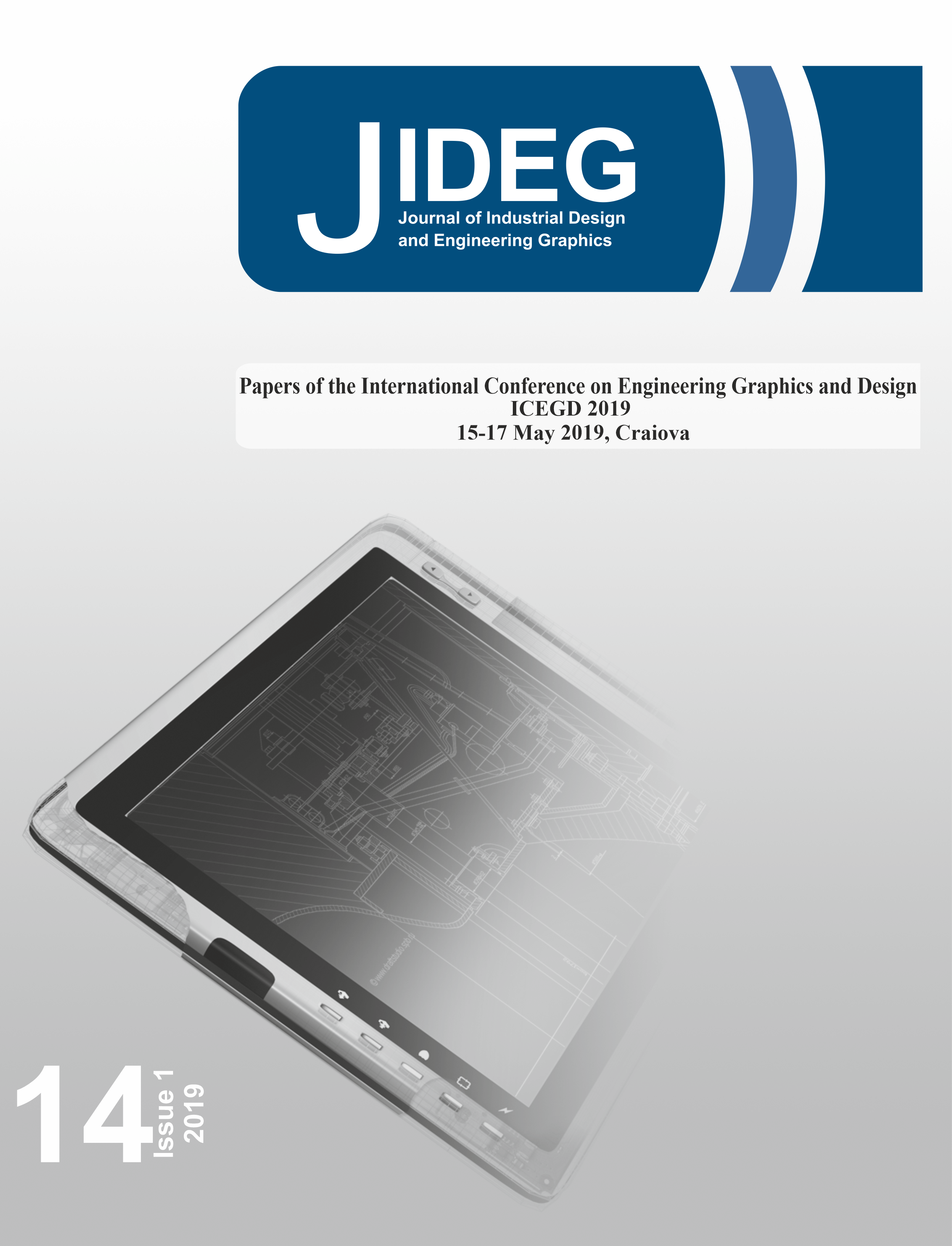 Downloads
Section
Engineering Computer Graphics
License
Copyright (c) 2020 Journal of Industrial Design and Engineering Graphics
This work is licensed under a Creative Commons Attribution-NonCommercial 4.0 International License.