EVALUATING THE CONCEPT VARIANTS OF AN ULTRA LIGHT ELECTRIC SCOOTER
Keywords:
embodiment design, requirements list, functional structure, evaluation matrix, use-value analysis
Abstract
The paper develops the conceptual design of a lightweight electric scooter with high pliability and portability characteristics. Primarily, the paper focuses on the development and virtual representation of the scooter concept through iterative improvements and the elimination of the weaknesses of design of the previous solution. After three successive iterations a final version is obtained that fully meets the requirements list. Secondly, during concept development, an evaluation of these concept variants is proposed, based on technical and economic criteria. Finally, a positioning matrix of the proposed product is obtained in relation to existing products on the market. A discussion of solutions based on the requirements list is offered also. Several conclusions distinguish the main points and results of the paper.
Downloads
Download data is not yet available.
References
Dobre, D. (2014). Dezvoltare de produs-Baze teoretice si studii de caz, Editura Bren, ISBN 978-606-610-117-2, Bucuresti.
Ulrich, K., Eppinger, S. (2008). Product Design and Development, McGraw-Hill, ISBN - 10:0-39-044050-7.
Hornea, M.V., Dobre, D., (2018). The conceptual design of an ultralight electric scooter, Journal of Industrial Design and Engineering Graphics, vol. 13, Issue 1, pp. 5-12, ISSN 1843-3766.
Pahl, G., Beitz, W. (1996). Engineering Design.- A systematic approach, Springer, London, Berlin, Heidelberg, New York, Barcelona, Milan, Paris, Tokio, 2nd Edition.
Best Electric Scooters With ExtraOrdinary Features https://www.youtube.com/watch?v=pCHhadsnKg8&t=1s; Accessed 10.06.2018.
Hyundai IONIQ; http://www.hyundainews.com/us/en/media/pressreleases/47080/hyundai-motors-ioniq-scooter-conceptprovides-first-and-last-mile-mobility; Accessed 10.06.2018.
MyWay Compact; http://newatlas.com/mywaycompact-smallest-fold-up-electric-scooter/22475/ Accessed 10.06.2018.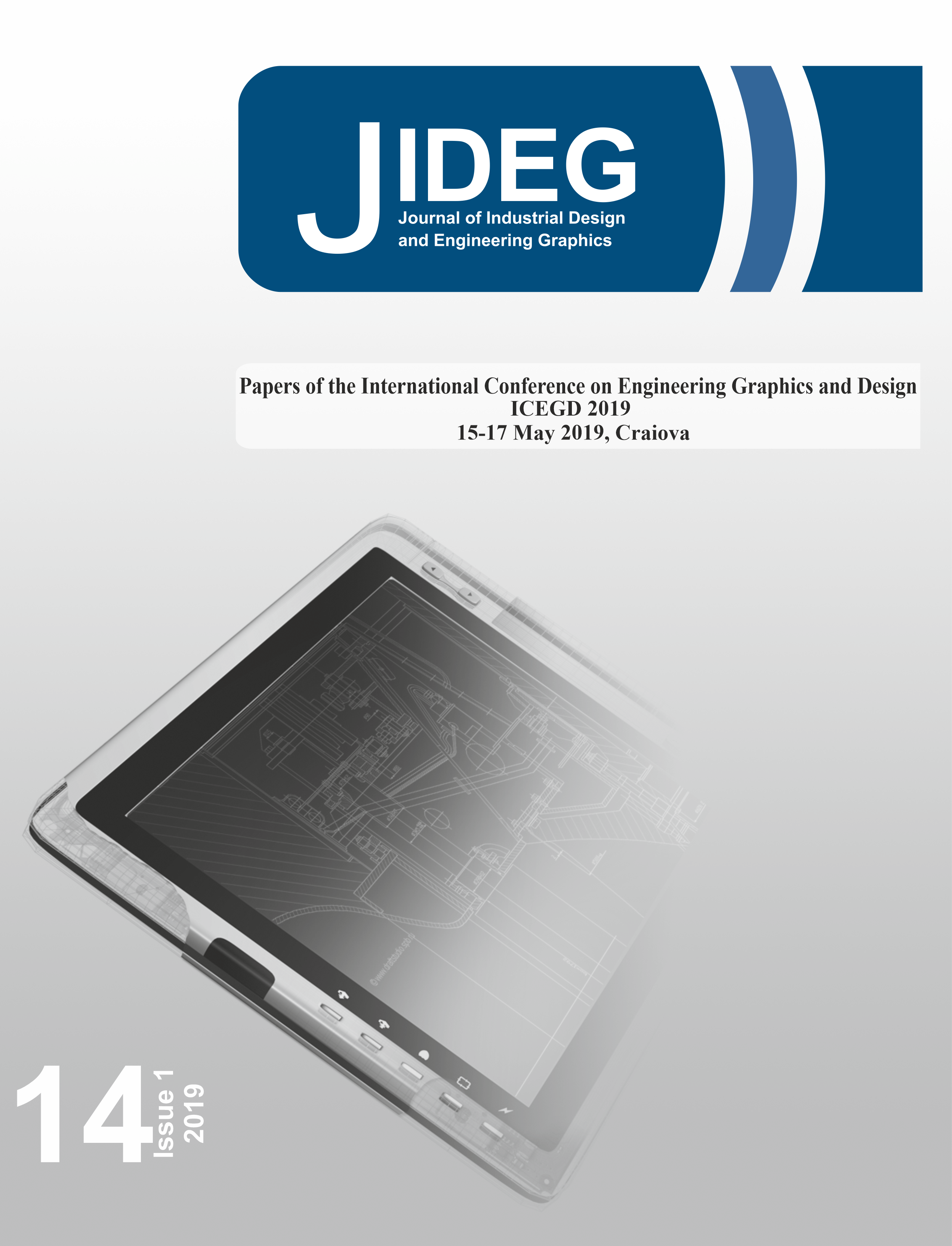 Downloads
Section
Industrial Design and Graphic Design
License
Copyright (c) 2020 Journal of Industrial Design and Engineering Graphics
This work is licensed under a Creative Commons Attribution-NonCommercial 4.0 International License.