METHODS AND STRATEGIES FOR ONLINE TEACHING OF TECHNICAL DRAWING
Keywords:
online teaching, technical drawing, modern teaching methods
Abstract
The present paper aims to highlight the fact that the online teaching of the technical drawing is as efficient as the traditional teaching, if the objectives are set properly, if the right resources are chosen and if modern teaching methods are adapted and reinvented, such as to respond to the learning needs of students, while giving the teacher the opportunity to self-assess.
Downloads
Download data is not yet available.
References
Boco?, M. (2013). Interactive training, Editura Polirom, Iasi.
Cerghit, I. (2006). Teaching methods. (Metode de învatamânt), Editura Polirom, Iasi.
Cucos, C. (1996). Pedagogy.(Pedagogie), Editura Polirom, ISBN: 973-9248-03-9, Iasi.
Clinciu, R., Olteanu, F. (2003). Industrial Technical Drawing (Desen tehnic industrial), Editura Infomarket, ISBN 978-598-052-8, Brasov. [5] Hudescu, L. (2020). Teaching strategies, methods and ways to activate students in the math lesson (Strategii didactice, metode ?i modalita?i de activizare a elevilor la lec?ia de matematica), Editura Arena Car?ii, Boto?ani.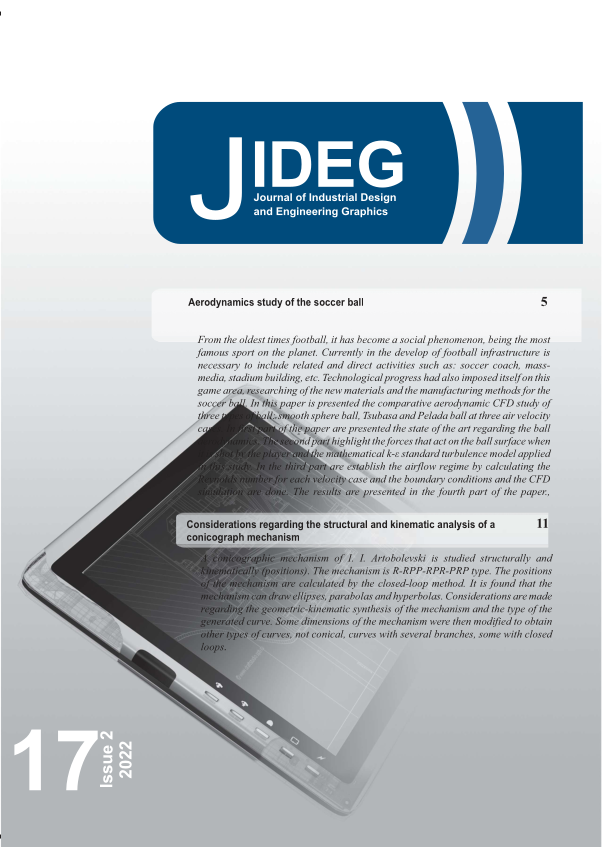 Downloads
License
This work is licensed under a Creative Commons Attribution-NonCommercial 4.0 International License.