TEACHING METHODOLOGY OF THE MACHINE PARTS - REPRESENTATION AND DIMENSIONING OF FLANGES
Keywords:
flange, technical drawing, teaching, objectives, dialog boxes, AutoLISP routine
Abstract
This paper presents a teaching activity on the topic - Representation and dimensioning of flanges and is addressed to the teachers who teach technical drawing in technical university education, but also to the students. The paper represents an aid both to the professor in achieving the learning objectives, but also for the students who need to understand easily the information and knowledge required by other fields.
Downloads
Download data is not yet available.
References
Ivan, M.C., (2002). Industrial Computer-Aided
Graphics. Processors CAD for Design and Assembly
Landmark (Grafica industriala asistata de calculator.
Procesoare CAD pentru proiectare de reper si
ansamblu), Editura. Universitatii. "Transilvania",
ISBN 973-9474-29-2, Brasov.
Clinciu, R., Olteanu, F. (2003). Industrial Technical
Drawing (Desen tehnic industrial), Editura
Infomarket, ISBN 978-598-052-8, Brasov..
Clinciu, R. (2013). Graphical Representation of
Solids – an Important Issue in Teaching Technical
Drawing, Applied Mechanics and Materials, Vol.
, pp. 493-498, ISSN 1660-9336.
Clinciu, R. (2014). Basics of the Graphical
Representation of Parts-Views and Sectional Views,
Applied Mechanics and Materials, Vol. 657, pp.
-1092, ISSN 1660-9336.
Cucos Constantin, (1996). Pedagogy.( Pedagogie),
Editura Polirom, ISBN: 973-9248-03-9, Iasi.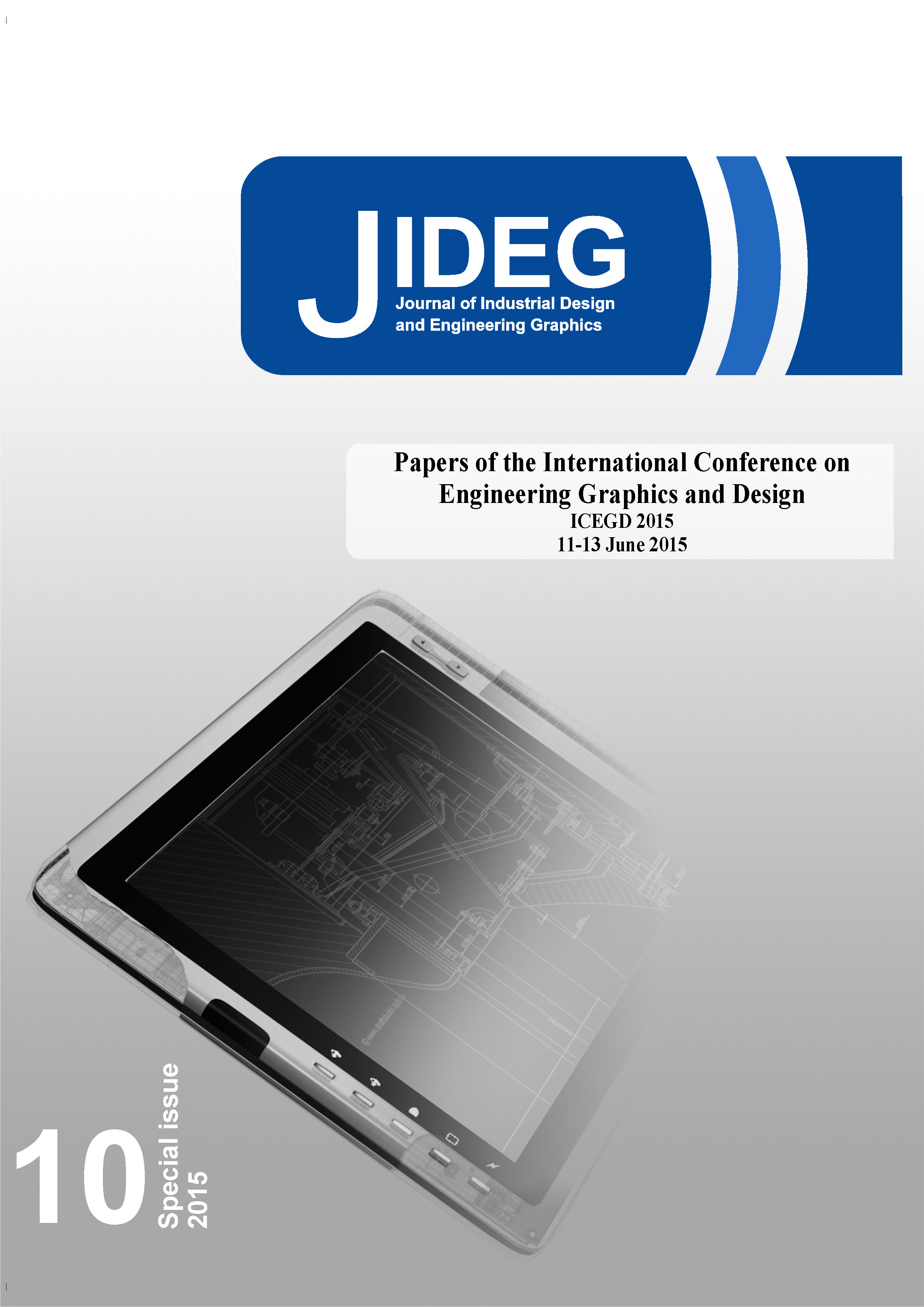 Downloads
Section
Teaching Methodology
License
Copyright (c) 2015 Journal of Industrial Design and Engineering Graphics
This work is licensed under a Creative Commons Attribution-NonCommercial 4.0 International License.