ANALYTICAL AND MATHCAD INTERSECTION BETWEEN TWO PERPENDICULAR AXES CYLINDERS
Keywords:
geometry, intersection, transition line, surface development, computer graphics intersection
Abstract
The intersection of two surfaces is a common line to both surfaces. This line is often called transition line. The authors propose an analytical and a computer graphics intersection between two perpendicular axes cylinders. The analytical expression of such intersection will be obtained and transposed on the development of one cylinder. The distance between the two cylinders axes is essential in the aspect of the transition line. This transition line can be also obtained, using the computer, by the MathCAD programme. Some samples are relevant in this subject, according to the distance between the cylinders.
Downloads
Download data is not yet available.
References
Petrescu, Ligia, (2015) Engineering Graphics -
Editura BREN, ISBN 978-606-610-132-5, Bucharest.
Petrescu, Ligia, (2014), Descriptive Geometry and
Engineering Graphics, Editura BREN, ISBN 978-
-610-080-9, Bucharest.
Marin, D., Petrescu, L. (2013) Engineering Graphics
– Editura BREN, ISBN 978-606-610-040-3,
Bucharest.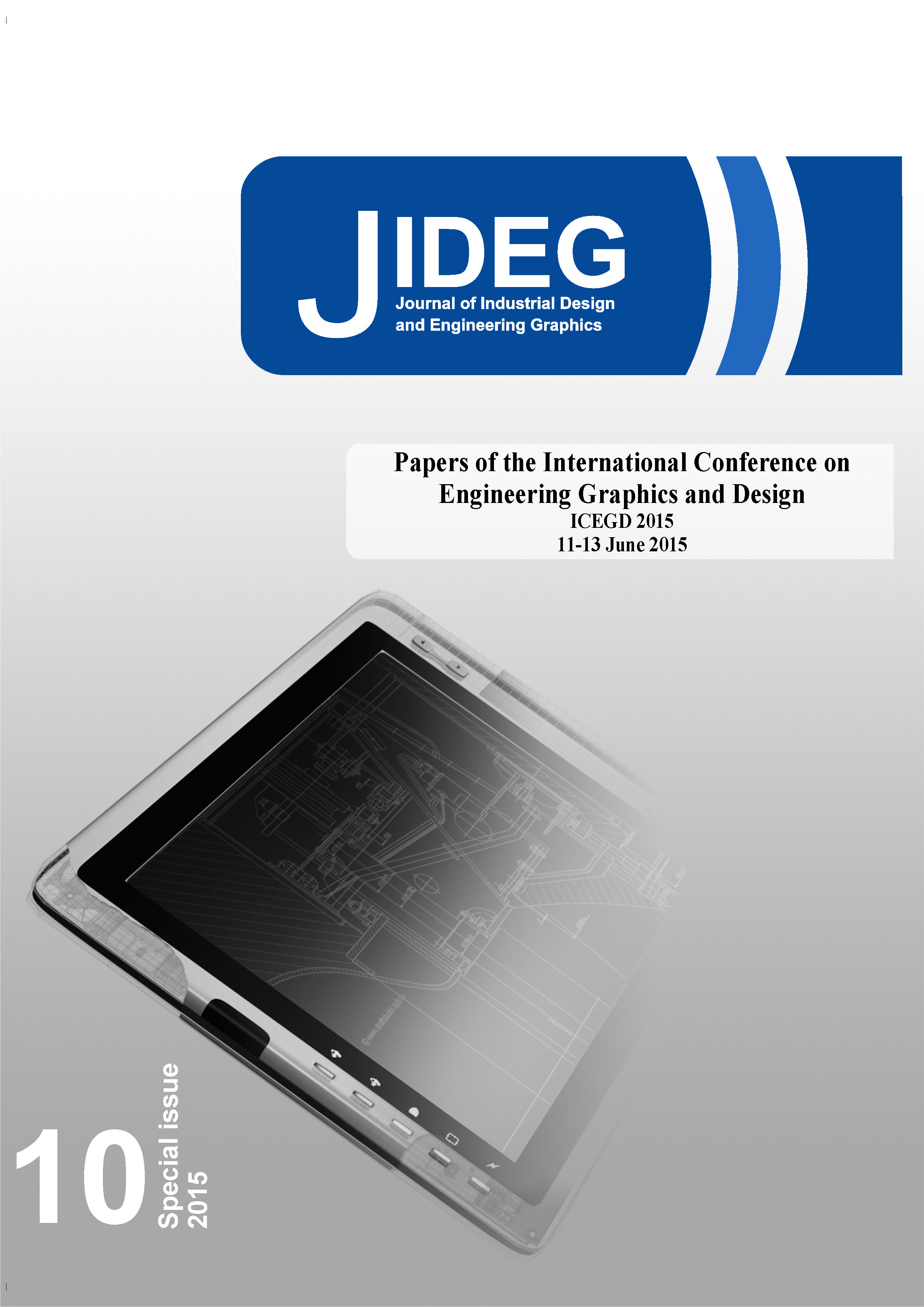 Downloads
Section
Theoretical Geometry and Graphics Section
License
Copyright (c) 2015 Journal of Industrial Design and Engineering Graphics
This work is licensed under a Creative Commons Attribution-NonCommercial 4.0 International License.