CYLINDRICAL SHAPE IN DESIGN
Keywords:
Cylindrical shape, functional shape, technological shape, variable geometry
Abstract
The paper presents the cylindrical shape detailed study, frequently used in industrial design.The geometrical cylindric shape is the ideal (perfect) shape which is given by mathematical equation. The functional shape is the ultimate (final) shape which is obtained using different technological proceedings and it is a part of designed device. Also, the paper presents geometrical shapes with variable geometry , shapes obtained wrapping small thickeness iron sheets, or products obtained arranging different cylindrical shapes.
Downloads
Download data is not yet available.
References
Quarante, D. (1994). Éléments de design industriel,
Polytechnica 2e edition, ISBN 2717842330, Paris.
Fiell, Ch., Fiell, P. (2005). Design of the 20th
Century,Taschen GmbH, ISBN 3-8228-4078-5,
Köln.
Marin, D. (2011). Design Industrial –Designul
formei, Editura BREN, ISBN 978-973-648-706-4,
Bucuresti.
Marin, D., Raicu, L., Petrescu, L. C. M. (2012).
Cylindric Shape - a Design Creative Resource,
Annals of DAAAM for 2012 & Proceedings of the
rd International DAAAM Symposium, ISBN 978-
-901509-91-9, ISSN 2304-1382, pp 0179 – 0182,
Published by DAAAM International, Editor Branko
Katalinic, Vienna, Austria.
Petrescu, L. C. M. (2015). Engineering Graphics,
Editura BREN, ISBN978-606-132-5, Bucuresti.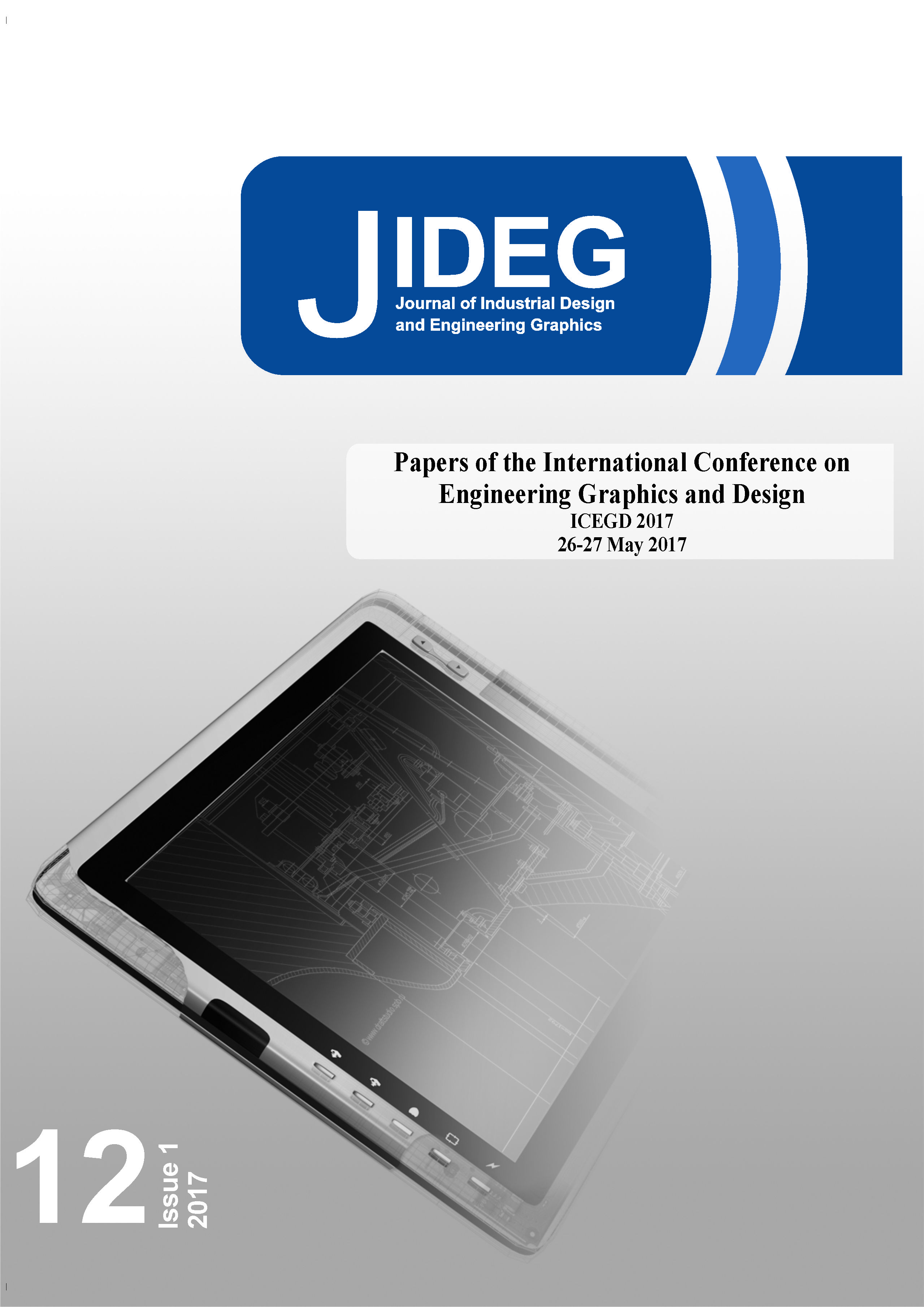 Downloads
Section
Applied Geometry and Graphics
License
Copyright (c) 2021 Journal of Industrial Design and Engineering Graphics
This work is licensed under a Creative Commons Attribution-NonCommercial 4.0 International License.