UNFOLDED REGULAR AND SEMI-REGULAR POLYHEDRA
Keywords:
3D modeling, regular, semi-regular polyhedral, unfold, net
Abstract
This paper proposes a presentation unfolding regular and semi-regular polyhedra. Regular polyhedra are convex polyhedra whose faces are regular and equal polygons, with the same number of sides, and whose polyhedral angles are also regular and equal. Semi-regular polyhedra are convex polyhedra with regular polygon faces, several types and equal solid angles of the same type. A net of a polyhedron is a collection of edges in the plane which are the unfolded edges of the solid. Modeling and unfolding Platonic and Arhimediene polyhedra will be using 3dsMAX program. This paper is intended as an example of descriptive geometry applications.
Downloads
Download data is not yet available.
References
Ionita, E., (2013). 3D Modeling Of Regular, Semi-
Regular and Star-Shaped Polyhedra. ICEGD 2013 -
International Conference on Engineering Graphics
and Design, were published in Scientific Bulletin of
the Politechnic Institute of Timisoara, Transactions
on HYDROTECHNICS, Tom 58 (72), Fasc.
Additional 2013, Ed. POLITEHNICA, pp. 59-62,
ISSN 1224-6042, type review, 13– 15 June,
Timisoara, Romania.
Ioni?a E., (2014). Descriptive Geometry. Course and
applications. Publisher PRINTECH, ISBN 978-606-
-0186-6, Bucharest, Romania
Horiyami, T., Shoji, W., (2011). Edge unfoldings of
Platonic solids never overlap, In: Proc. CCCG 2011,
pp. 65-70.
http://en.wikipedia.org/wiki/Platonic_solid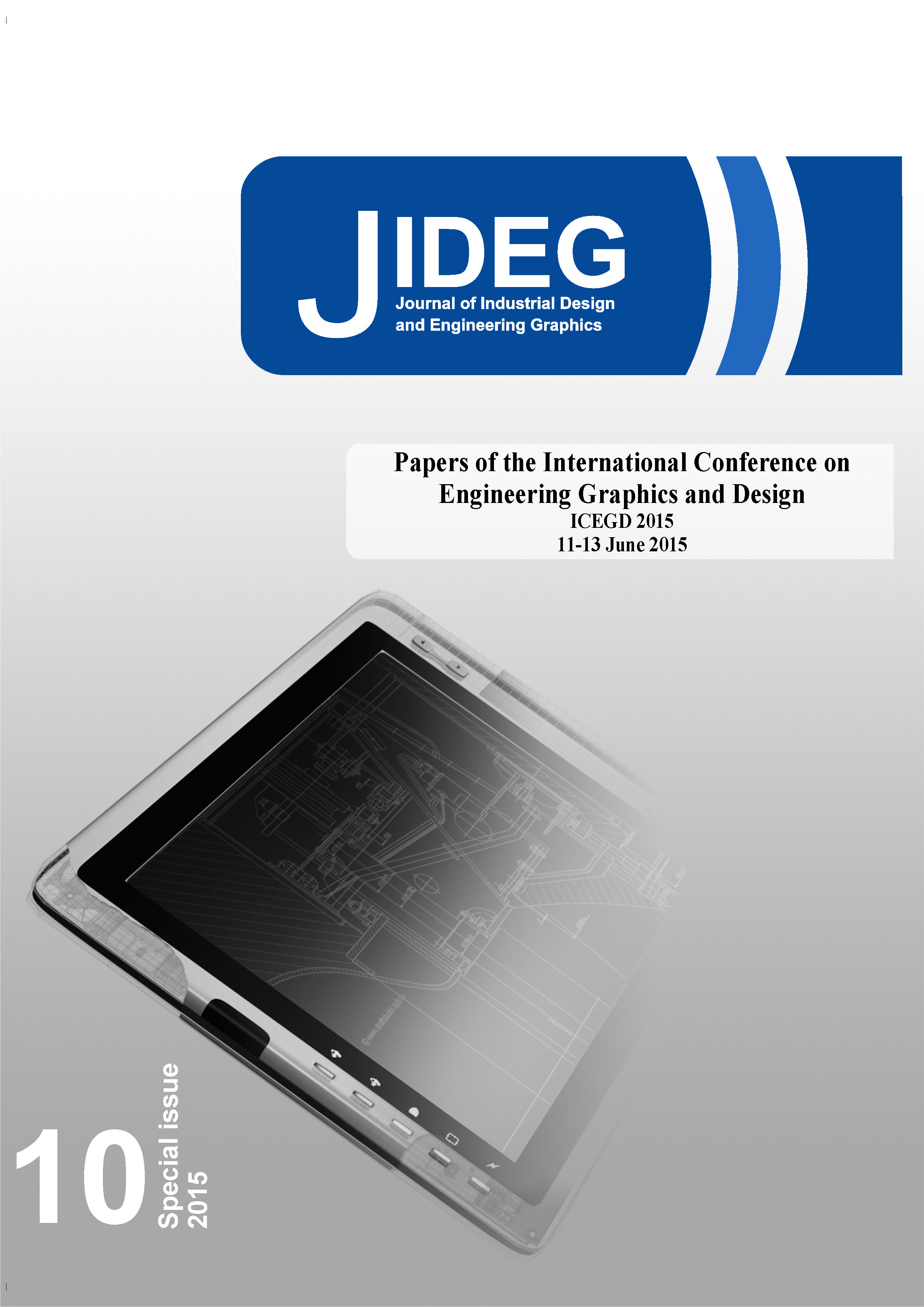 Downloads
Section
Theoretical Geometry and Graphics Section
License
Copyright (c) 2015 Journal of Industrial Design and Engineering Graphics
This work is licensed under a Creative Commons Attribution-NonCommercial 4.0 International License.