STRATEGIES FOR PACKAGE WASTE REDUCING THROUGH A RATIONAL AND EFFECTIVE DESIGN
Keywords:
design, package, recycling, optimization, sustainable development, waste
Abstract
The paper presents a number of regulations which should be respected when designing a package. Package represents a large percent of the total waste, therefore we should focus on this 'type' of product to reduce the resources used and also to reduce the waste through reusing and recycling. Design is strongly involved in this activity analysing the package lifecycle and trying to respect some rules, which represent the fundaments for a design strategy. Regulations regarding materials choosing, materials combinations, choosing the most adequate process are presented. Either the package is reusable or not, it must be recyclable. The possibility of simply dismantle the package for sorting the materials represent another requirement for the design process. Examples of good practice are presented as a case study.
Downloads
Download data is not yet available.
References
Barsan, L., et al. (2009). Ecodesign în contextul
dezvoltarii durabile, University Transylvania of
Brasov Press. ISBN 978-973-598-619-3.
Barsan, L., Barsan, A., Bolos, C. (2009). Aspects
Regarding the Materials In the Process Of Ecoproducts
Designing, In: Proceedings of the 13-th
International Conference ModTech 2009, Iasi-
Chisinau, May 21-23. Pp 47-50. ISSN 2066-3919
Barsan, L. (2016). Design Considerations Upon
Product End-Of-Life Options, Journal for Industrial
Design and Engineering Graphics – JIDEG. Vol. 12,
No.2, 2016, Pp.5-8. ISSN 1843-3766
Barsan, L., Barsan, A. (2010). Evaluating the
Environmental Impact of Products Using the Ecoindicators,
In: Proceedings of the 14-th International
Conference ModTech, Iasi-Chisinau May 20-22.
Pp.107-110. ISSN 2066-3919
Jerzyk, E. (2016). Design and Communication of
Ecological Content on Sustainable Packaging In
Young Consumeer's Opinions, Journal of Food
Products Marketing, Vol.22, Issue 6, Pp.707-716
ISSN 1045-4446
Lewis, H., et al. (2001). Design + Environment. A
Global Guide to Designing Greener Goods,
Greenleaf Publishing Ltd. U.K.
Singh, A., et al. (2011). Eco-friendly Pharmaceutical
Packaging Materials, World Applied Sciences Journal.
Vol.14, Issue 11, Pp .1703-1716. ISSN 1818-4952
http://ec.europa.eu/eurostat/documents/342366/3517
/recycling-rate-2013.png (Accessed 03.17)
http://www.ecowarriors.it/en/eco-encyclopedia/ricyc
lepedia/59-tempi-di-degradazione-dei-rifiuti.html
(Accessed 03.17)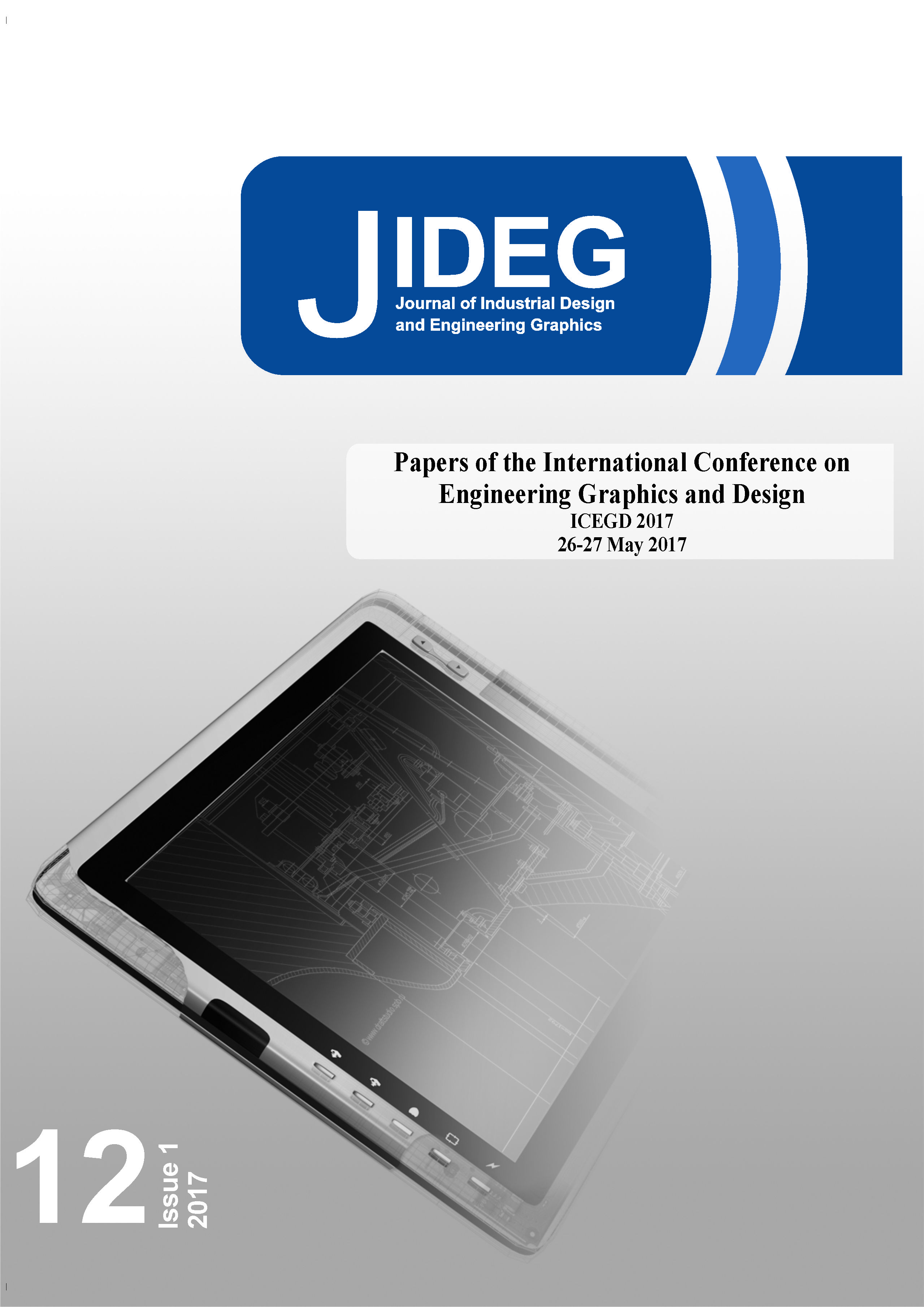 Downloads
Section
Industrial Design and Graphic Design
License
Copyright (c) 2021 Journal of Industrial Design and Engineering Graphics
This work is licensed under a Creative Commons Attribution-NonCommercial 4.0 International License.