AN EDUCATIONAL APPLICATION OF GRAPHIC FACILITATION
Keywords:
graphic facilitation, informal learning, visual learning, graphic symbols, patterns
Abstract
Graphic facilitation visually sends ideas, through simple and fast techniques, neglecting the artistic component of the drawing and emphasizing the essential. The contribution of this paper is a project of graphic facilitation during technical drawing classes of students in engineer sciences and industrial management and for informal learning. This educational application comprises more themes and a final evaluation.
Downloads
Download data is not yet available.
References
Jon, Yablonski. (2018). The Psychology of Design available at: https://alistapart.com/article/psychology-of-design Accessed: 2018-12-10.
Sunny, Brown. (2016). Unlock the power to think differently. Hardcover. ISBN-13: 978-1591845881.
David, Sibbet. (2010). Visual Meetings: How Graphics, Sticky Notes and Idea Mapping Can Transform Group Productivity, Wiley, ISBN-13: 978-0470601785.
Drawing Lesson, Ideas and Projects (2016) available at: http://artinspired.pbworks.com, Accessed: 2019-01-12.
Bas Bakker. (2016). How to design visual templates in 99 examples, Kindle Edition ASIN: B01MXIIG4X.
Graphic Facilitation Guide (2017) available at: https://www.anpcdefp.ro Accessed: 2018-12-10.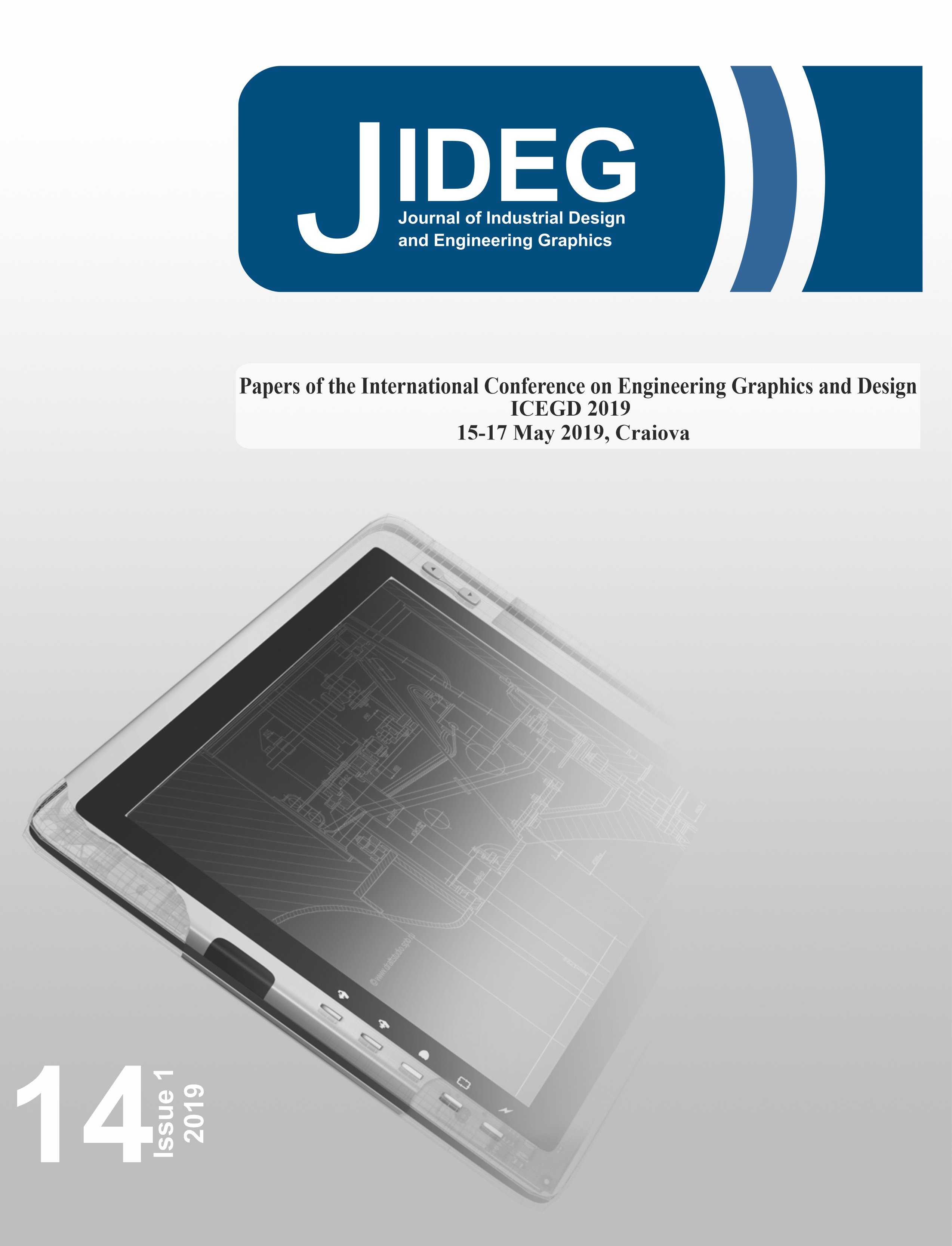 Downloads
Section
Teaching Methodology
License
Copyright (c) 2020 Journal of Industrial Design and Engineering Graphics
This work is licensed under a Creative Commons Attribution-NonCommercial 4.0 International License.