CONSIDERATIONS ON THE SHAPE OF DISCHARGING CHAMBERS FOR THE ELECTRO-HYDRAULIC DEFORMING METHOD
Keywords:
chamber shape, energy concentrator, cylinder, cone, parabola, exponential profile
Abstract
The electro-hydraulic plastic deforming method belongs to non-conventional plastic deforming techniques class. The shape of the discharging chamber and of the energy concentrators influences workpiece machining, along with the other parameters of the equipment (electrical pulses, electrodes, space between electrodes, pressure wave transmission medium, way to propagate the pressure wave). The paper proposes a comparative analysis of the geometric parameters of the discharging chambers and of their effects on the technological processing.
Downloads
Download data is not yet available.
References
Andrei, N. (1992). Research on electro-hydraulic deforming processing of sheet metal parts (Cercetari privind prelucrarea prin deformare electrohidraulica a pieselor din tabla), Doctoral thesis, Universitatea POLITEHNICA din Bucuresti, Romania.
Ciocârdia, C., Draganescu, F., Sîndila, Gh., Carp – Ciocârdia, C., Pîrvu, C. (1991). Cold pressing technology (Tehnologia presarii la rece), Didactica si Pedagogica Publishing, ISBN 973-30-2314-0, Bucuresti, Romania.
Danaila, V. L. (1998). Contributions on the technology and the equipment for plastic deforming using electro-hydraulic method (Contributii privind thenologia si utilajul de deformare plastica prin metoda electrohidraulica), Doctoral thesis, Universitatea Tehnica "Gheorghe Asachi" din Iasi, Romania.
Merfea, B., (1993). Contributions to apply on manufacturing engineering the electro-hydraulic impulses machining process (Contributii la aplicarea în tehnologia constructiilor de masini a procedeului de prelucrare cu impulsuri electrohidraulice), Doctoral thesis, Universitatea Transilvania din Brasov, Romania.
Susan, M., Zaharia, L., Danaila, V. L. (2000). Special plastic processing (Prelucrari plactice speciale), "GH. ASACHI" Publishing, ISBN 973-8050-42-1, Iasi, Romania.
Sîndila, Gh. (1985). Theoretical and experimental research on plastic deforming in electromagnetic field (Cercetari teoretice si experimentale privind deformarea plastica în câmp electromagnetic), Doctoral thesis, Institutul Politehnic Bucuresti.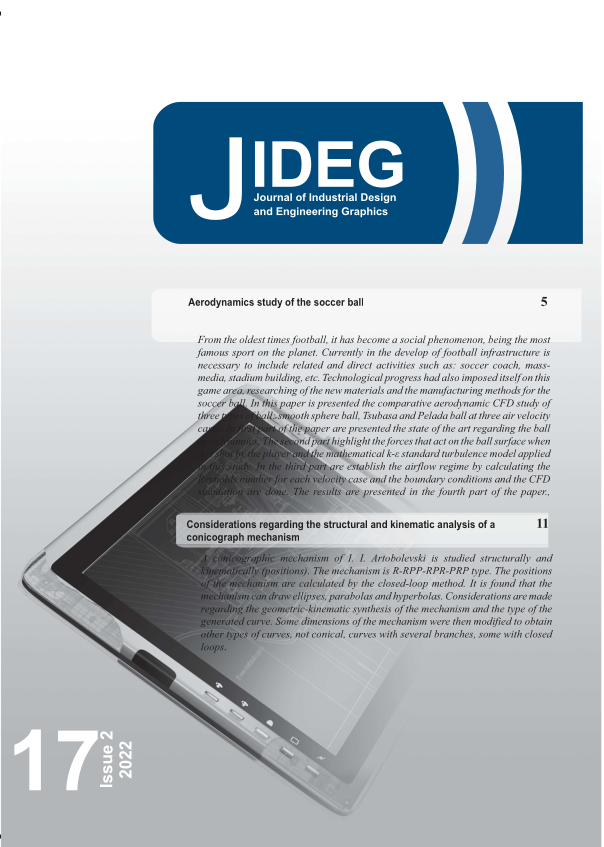 Downloads
License
This work is licensed under a Creative Commons Attribution-NonCommercial 4.0 International License.