SPECIFICS OF THE ORTHOGONAL PROJECTION OF INCLINED CONICAL SURFACES AND A STUDY OF THEIR SHAPE AND SIZE
Keywords:
orthogonal projection, descriptive geometry, inclined conical surface
Abstract
In descriptive geometry classes students are taught the basic rules of the graphic representation of geometric bodies on a plane according to Monge's method, referred to as orthogonal projection. The main geometrical elements of space are projected - points, straight lines, planes and bodies –angular and rotating, as well as their relative position. This knowledge is subsequently applied in engineering graphics. The bodies that are projected are generally in a particular case and regular ones, i.e. their altitudes are perpendicular to their bases. This paper focuses on inclined round conical surfaces, also known as rotating bodies. But are all cones rotating ones, although they are presented as such in high school studies? This paper is a study of the shape of the different types of conical bodies, as particular consideration is given to the inclined ones and the way they are projected according to the Monge's method.
Downloads
Download data is not yet available.
References
Petrov G. (1971). Descriptive geometry
(???????????? ?????????), Tehnika Publishing
House, ??? 515 (075.8), Sofia.
Uzunov N., Petrov G., Dimitrov S. (1963).
Descriptive Geometry, part 1 (????????????
?????????, ???? 1), Tehnika Publishing House,
volume No 341/I-4, Sofia.
Posivyanskiy A. (1965). A short course of descriptive
geometry (??????? ???? ??????????????
?????????), publishing house "Graduate School",
publishing ? of/164 order ? 1280 , Moscow.
Glogów V.V., Grinyova B.M., Hnatiuk M.O. (1978).
Descriptive geometry on the basis of algorithmic
(?????????????? ????????? ?? ???????????????
??????), publishing house "Graduate School",
publishing ? 362 order 3662, Lions.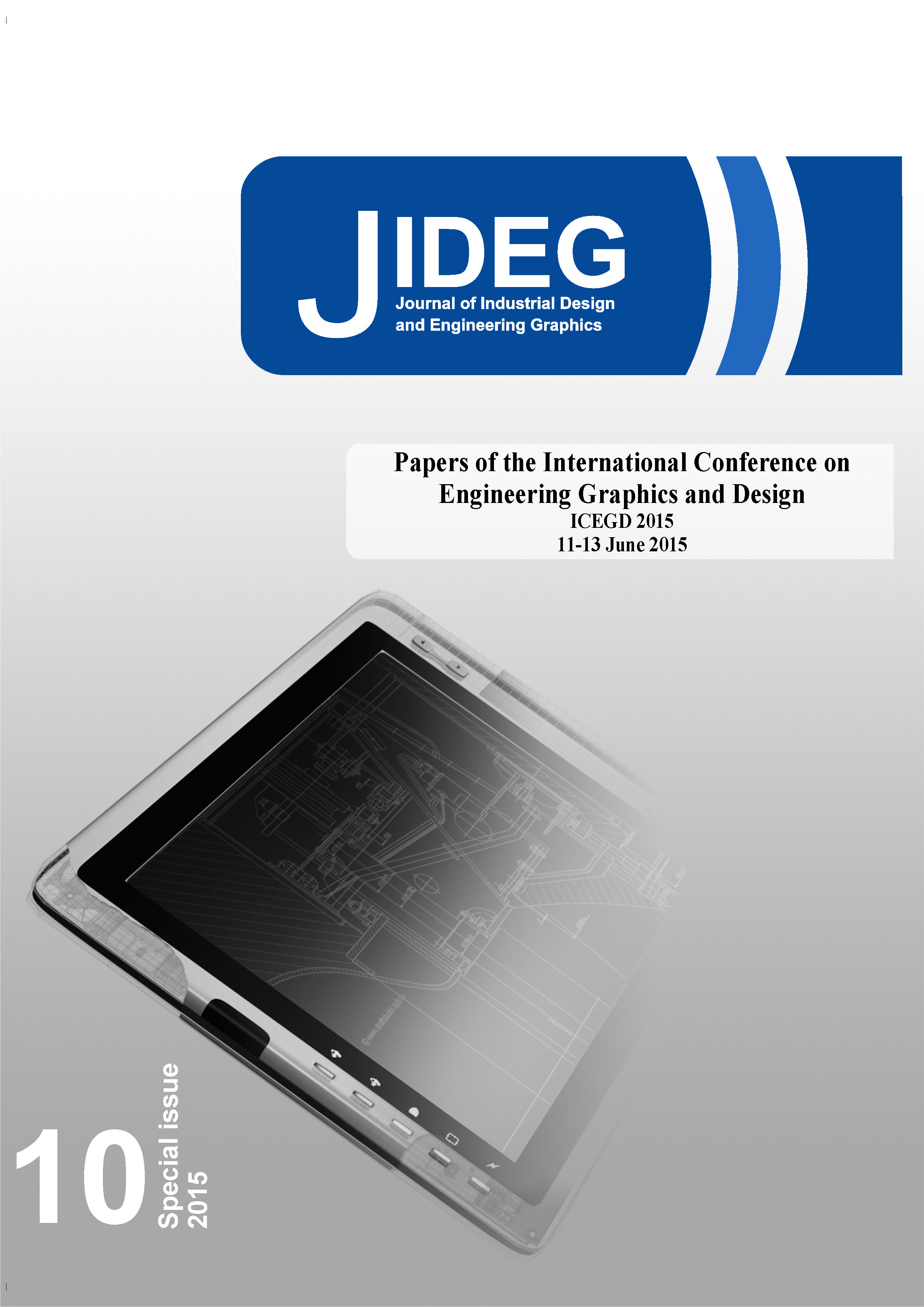 Downloads
Section
Theoretical Geometry and Graphics Section
License
Copyright (c) 2015 Journal of Industrial Design and Engineering Graphics
This work is licensed under a Creative Commons Attribution-NonCommercial 4.0 International License.