A FORM ANALYSIS OF JAPANESE PEDESTRIAN DECKS AND EUROPEAN PLAZAS
Keywords:
Pedestrian Space, Public Space, Plaza, Pedestrian Deck, Schematic Analysis
Abstract
This study compares Japanese pedestrian decks and European plazas as public pedestrian spaces. The characteristics of both types of spaces will be clarified through a schematic analysis. The connections of these spaces with their surroundings will also be analyzed. Further, the spatial image of these spaces are discussed. Pedestrian spaces in Romania will be discussed as well.
Downloads
Download data is not yet available.
References
National Land Numerical Information download
service, Ministry of Land, Infrastructure, Transport
and Tourism, available at: http://nlftp.mlit.go.jp/ksje/
index.html, Accessed: 2015-Mar.
Ando N. et al. (1993). Form Analysis of Streets
around Plazas by Using Plane Voxel Model :
Description of external environment by personal
computer Part 2, Journal of architecture, planning
and environmental engineering, Architectural
Institute of Japan, ISSN : 0910-8017, Japan.
Ando N. et al. (2002) Characteristics of Plane
Conformations of Pedestrian Decks in Japan,
Proceedings of 10th International Conference on
Geometry and Graphics, pp. 328-333, Ukraine, Aug-
Ando N. et al. (2006), Pedestrian Deck Data Book,
Hosei University Repository, 2007.
Google Earth, available at:
https://www.google.com/earth/, Accessed: 2015-Mar.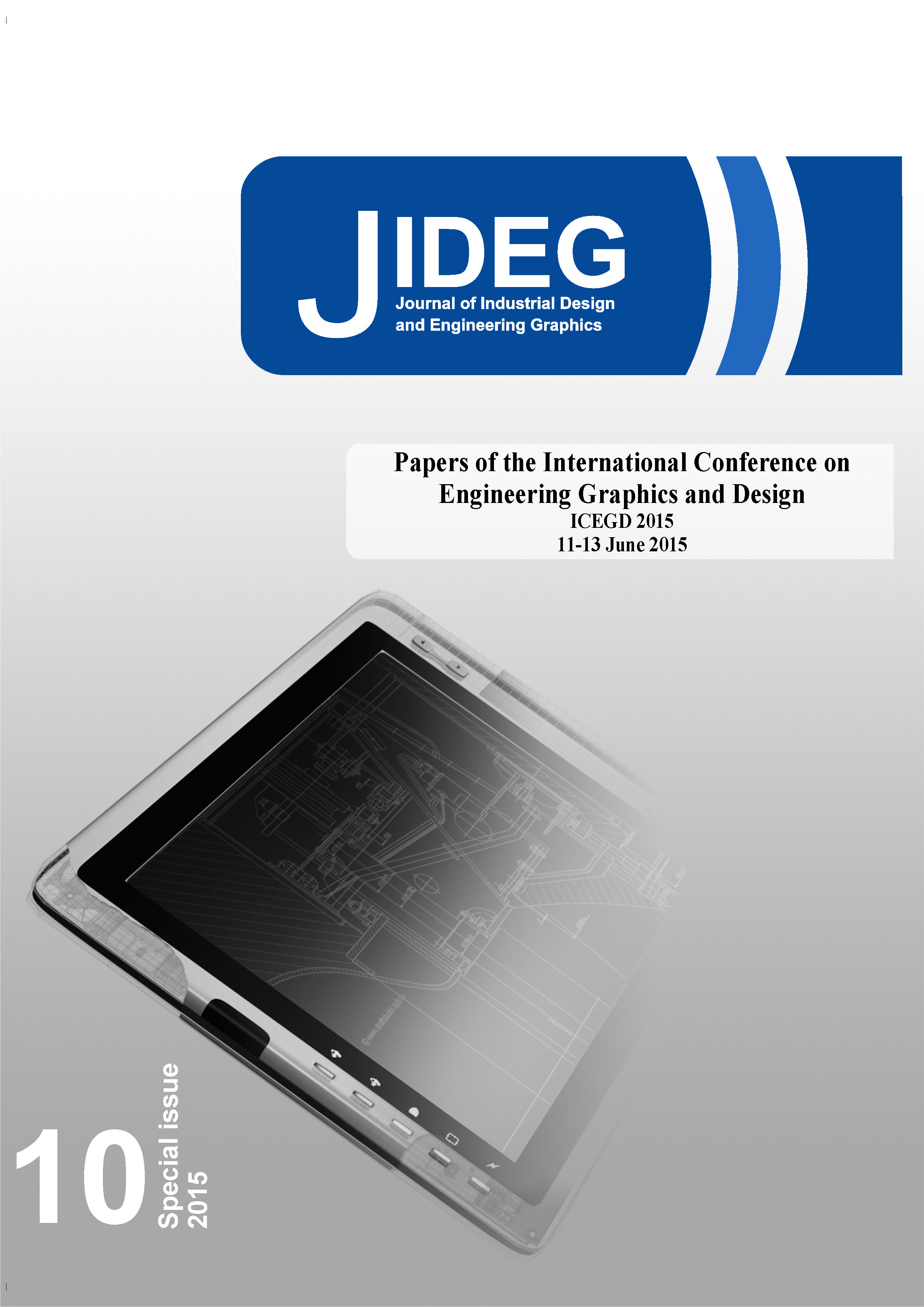 Downloads
Section
Industrial Design and Graphic Design
License
Copyright (c) 2015 Journal of Industrial Design and Engineering Graphics
This work is licensed under a Creative Commons Attribution-NonCommercial 4.0 International License.