MANAGING PARAMETERIZED PARTS WITH VARIABLE CUT DIMENSIONS
Keywords:
custom parametrized parts, CAD, Inventor
Abstract
The design of the custom cut parts, in order to cumulate the lengths of all inserted variations in an assembly is solved, using a case study of a threaded extruded bar, commonly used in mechanical design, and purchased as long bars, of fixed length. Using the facilities offered by the iPart concept in Autodesk Inventor, the main member definition parameters are defined and linked for the automation of design data usage in assemblies. Further, a more complex case study is developed, for multi customized cut dimensions and variable pattern features.
Downloads
Download data is not yet available.
References
Paul Munford, Paul Normand (2016). Mastering
Autodesk Inventor 2016, John Wiley and Sons, ISBN
-1-119-05980-6, Indiana.
Randy Shih, (2017) Autodesk Inventor 2017 and
Engineering Graphic, SDC Publ., ISBN 978-1-
-044-6, Oregon.
ASCENT, Autodesk Inventor 2017 ILogic. (2017),
ASCENT Autodesk Authorized Publisher, ISBN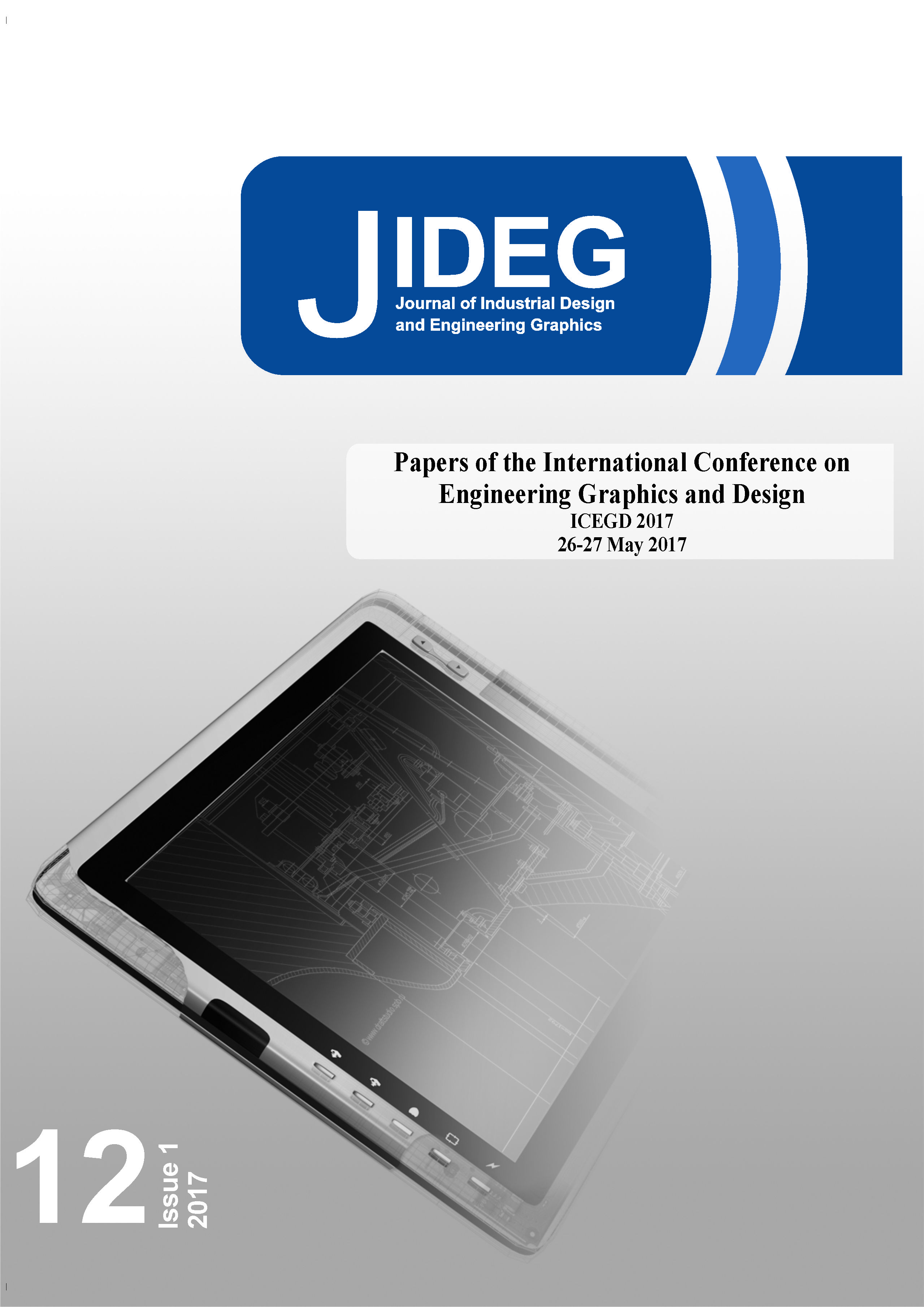 Downloads
Section
Teaching Methodology
License
Copyright (c) 2021 Journal of Industrial Design and Engineering Graphics
This work is licensed under a Creative Commons Attribution-NonCommercial 4.0 International License.