NEW WAYS TO CONFIGURE THE PARAMETRIZED MODEL DOCUMENTATION
Keywords:
model based definition configuration, CAD, Inventor
Abstract
Manufacturers are moving toward 3D printing and CNC machining and 2D documentation, with traditional dimensioning and tollerancing becoming less relevant. MBD allows the addition of the dimensions and surface finishes that would have been traditionally communicated via 2D drawings. Existing electronic formats and viewers provided by most of the large commercial CAD-CAM products and electronic signatures legislation exclude, in most cases, the necessity of hard copy printing and the project data base is easely handled using the BOM structures. This papers will present the configuration of the model based definition and solution for linking the design knowledge content, using Autodesk Inventor®.
Downloads
Download data is not yet available.
References
Jihong Liu, Zhenjie Zhao, (2013), A Study on 3D Model Based Knowledge, 10th International Conference on Fuzzy Systems and Knowledge Discovery, ISSN 78-1-4673-5253-6/13, pp. 498-500, IEEE.
***, Model Based Definition Promises Big Dividends for Quality assurance, available at https://www.hexagonmi.com/solutions/technical-resources/technical-articles/model-based-definition-promises-big-dividends-for-quality-assurance, Accessed 2018, 7 Nov.
Dick Bourke, (2016), How Model-Based Definition Can Fix Your CAD Models, available at https://www.engineering.com/DesignSoftware/DesignSoftwareArticles/ArticleID/11909/How-Model-Based-Definition-Can-Fix-Your-CAD-Models.aspx?e_src=relart Accessed 2018, 7 Nov.
G. Alducin-Quinterro, (2011), Social annotation as a tool for dynamic capture process of CAD design intent in the context of knowledge based engineering, Ph.D. Thesis, Univ. Tecnologico de Monterrey, 2011
Shawn P. Ruemler, Kyle E. Zimmerman, Nathan W. Hartman, Thomas Hedberg, Jr. and Allison Barnard Feeny, (2016), Promoting Model-Based Definition to Establish a Complete Product Definition, J. Manuf. Sci. Eng 139(5), 051008 (Nov 21, 2016), Paper No: MANU-16-1446; doi: 10.1115/1.4034625.
***, About 3D Annotation and Model-Based Definition, available at https://knowledge.autodesk.com/support/inventor-products/learn-explore/caas,
Accesed 2018, 28 October.
Herron Jennifer B., (2013), Re-Use Your CAD: The Model-Based CAD Handbook, Createspace Independent Pub, ISBN 1494877171, New York.
Rainey Larry B., Tolk Andreas, (2015), Modeling and Simulation Support for System of Systems Engineering Applications, John Wiley & Sons, ISBN: 978-1-118-46031-3, New York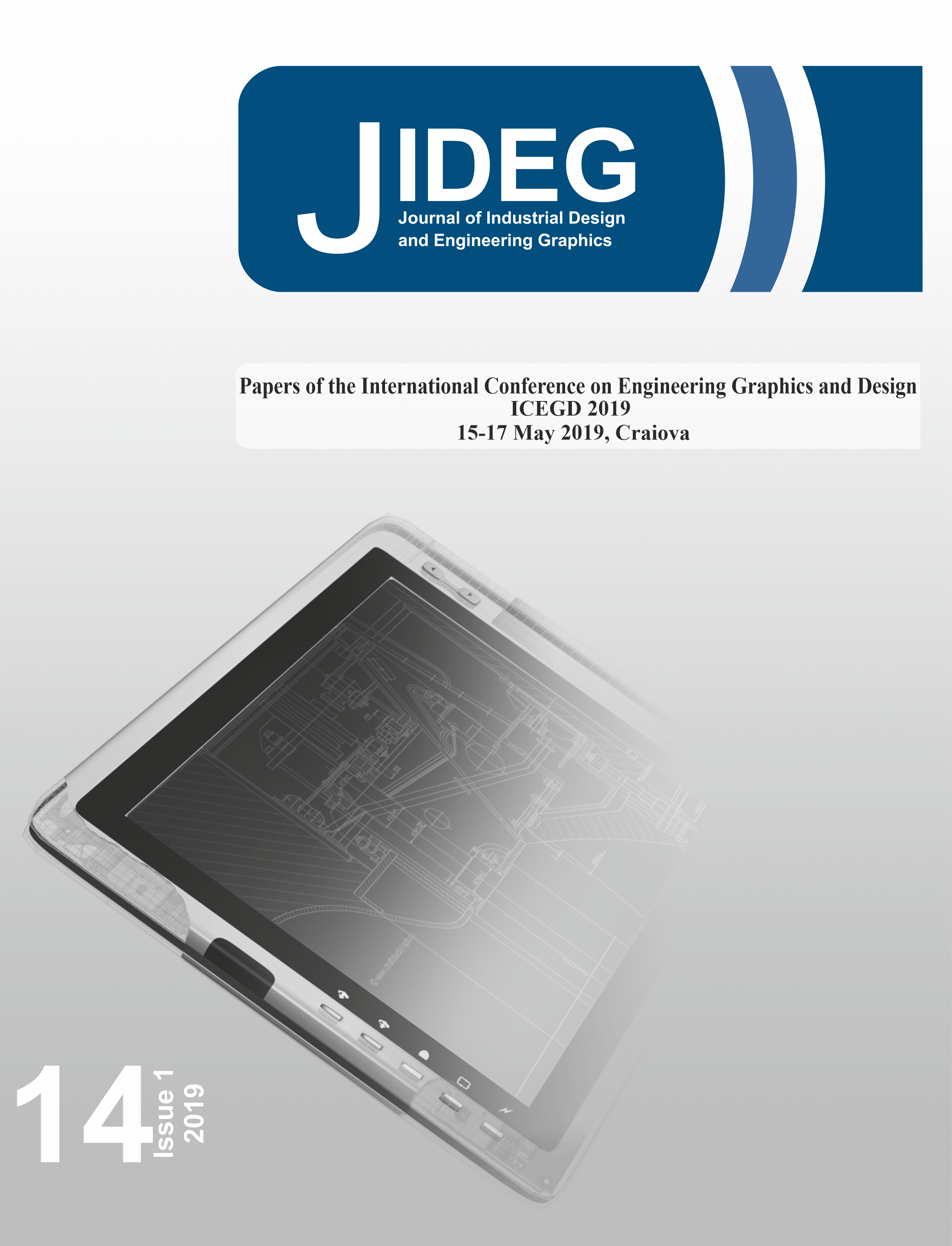 Downloads
Section
Engineering Computer Graphics
License
Copyright (c) 2020 Journal of Industrial Design and Engineering Graphics
This work is licensed under a Creative Commons Attribution-NonCommercial 4.0 International License.