GREEN CORE HOUSE
Keywords:
greenhouse, ouble skin façades, solar panels
Abstract
The Green Core House is a construction concept with low environmental impact, having as main central element a greenhouse. The greenhouse has the innovative role to use the biomass energy provided by plants to save energy. Although it is the central piece, the greenhouse is not the most innovative part of the Green Core House, but the whole building ensemble because it integrates many other sustainable systems as "waste purification systems", "transparent photovoltaic panels" or "double skin façades".
Downloads
Download data is not yet available.
References
Hessayon, D. G., (2008). The Greenhouse Expert, Expert
Books Publishers, ISBN-13 9780903505406, U.K.
The Guardian. Plants in offices increase happiness and
productivity, accessed at https://www.theguardian.com/money/
/aug/31/plants-offices-workers-productive-minimalistemployees.
Earth safe design. Case din baloti de paie, accessed at
http://www.earthsafedesign.com/case-din-baloti-de-paie.
Wall-street Journal. Casele din baloti de paie: Cel mai nou
pariu al unor tineri in domeniul constructiilor ecologice,
accessed at http://www.wall-street.ro/articol/Companii/
/casele-din-baloti-de-paie-cel-mai-nou-pariu-al-unortineri-
in-domeniul-constructiilor-ecologice.html.
Dummies. How to choose green building materials,
accessed at http://www.dummies.com/home-garden/greenbuilding/
how-to-choose-green-building-materials.
Nastase, G., (2014), PhD Thesis: Contribu?ii la reducerea
consumului de energie prin valorificarea superioara a
aporturilor solare, Universitatea Tehnica de Construc?ii
Bucure?ti, Facultatea de Ingineria Instala?iilor, Bucure?ti.
Cunoaste lumea. Inven?ie revolu?ionara: Panouri solare
transparente care pot înlocui în viitor sticla obi?nuita, accessed
at http://www.cunoastelumea.ro/inventie-revolutionara-panouri
-solare-transparente-care-pot-inlocui-in-viitor-sticla-obisnuita.
ASTEC Romania, accessed at http://www.astec.ro.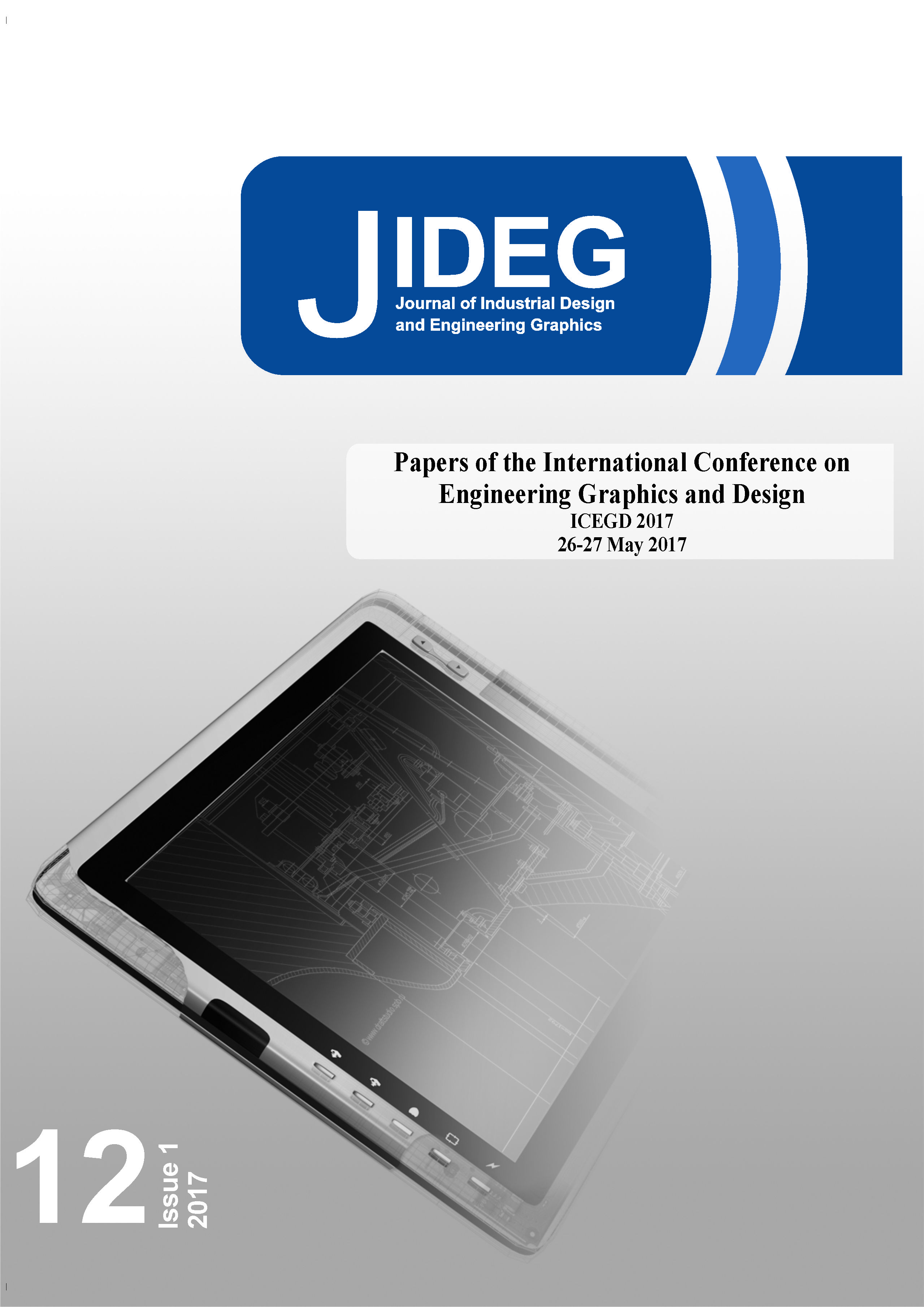 Downloads
Section
Industrial Design and Graphic Design
License
Copyright (c) 2021 Journal of Industrial Design and Engineering Graphics
This work is licensed under a Creative Commons Attribution-NonCommercial 4.0 International License.