VISUAL COMMUNICATION BETWEEN CULTURAL MEANING AND FUNCTIONAL EFFECTIVENESS. A CASE STUDY IN UPCYCLING DESIGN
Keywords:
industrial design, visual communication, upcycling design, modularity, material culture, critical design, design thinking
Abstract
This paper explains the contemporary Design dynamics and shows how specific design processes influence and modify user behaviour and production narrative in the material culture of a transforming society. The research shows the methods used in applying the design process to create an innovative low cost upcycled multifunctional and transformative backpack/bag in the specific context of nomad working. The purpose was not to create a fashion accessory, but to design a new outer case for laptops and various objects. The case study demonstrates the importance of the collaboration between designers, engineers, technicians and entrepreneurs, namely Bisector Studio as a design team and Upside Down as the producer from Iasi in order to achieve functional innovation and relevant visual communication.
Downloads
Download data is not yet available.
References
Forty Adrian. (1986). Objects of Desire: Design and Society since 1750, Thames and Hudson, New York, ISBN 978-0-500-27412-5
Woodward, Ian C. (2007). Understanding Material Culture, Sage, London, ISBN 978-0-7619-4225-2
Dunne Anthony, Raby Fiona. (2001). Design Noir-The Secret Life of Electronic Objects, August/ Birkhäuser, Basel, ISBN 3-7643-6566-8
Petroski Henri. (1992). The Evolution of Useful Things, 1st Vintage Books, New York, ISBN 0-679-74039-2
Barbero Silvia, Brunella Cozzo. (2009). Ecodesign, h.f.ullmann, Potsdam, ISBN 978-3-8331-6307-4
Manufacturer website: www.upside-down.ro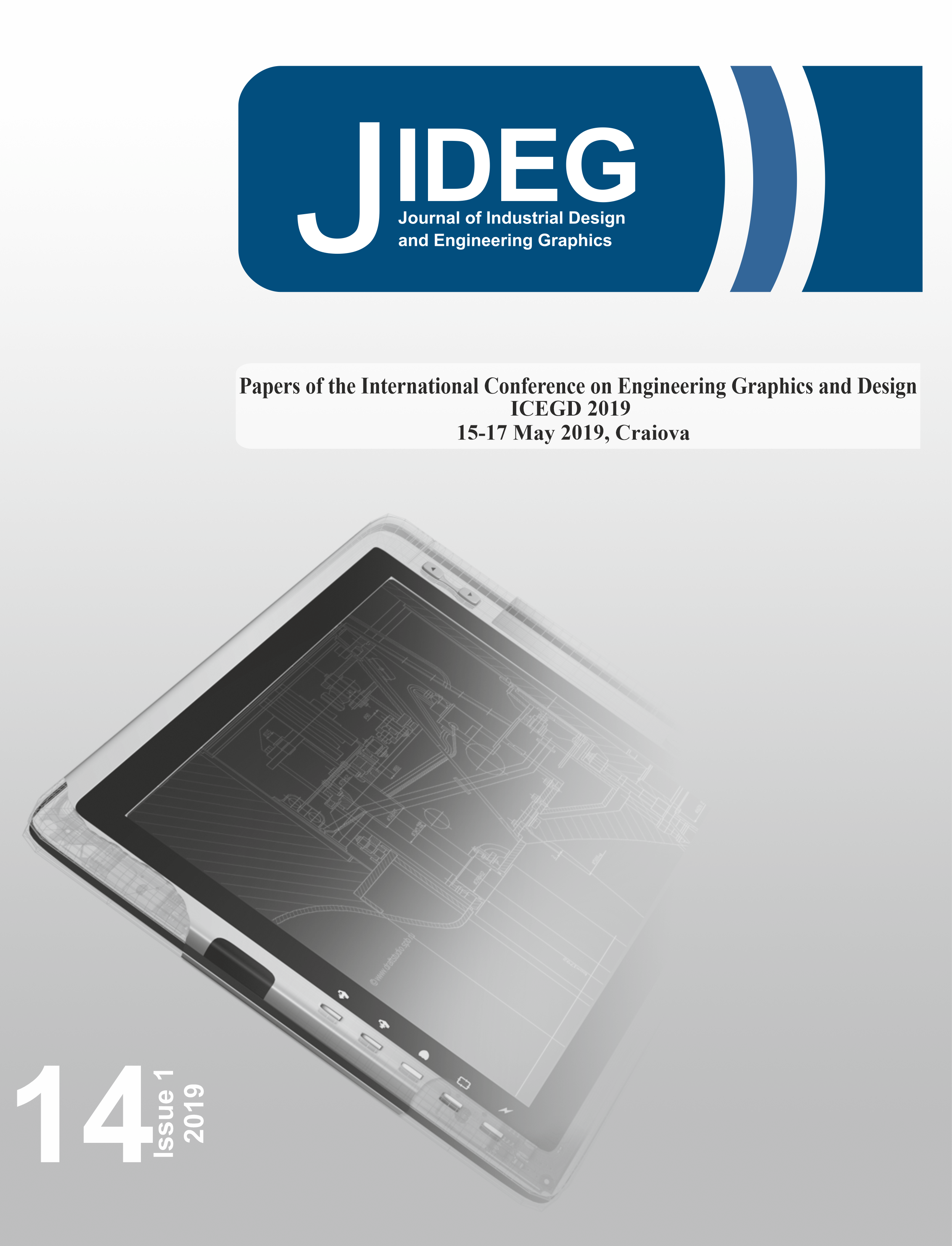 Downloads
Section
Industrial Design and Graphic Design
License
Copyright (c) 2020 Journal of Industrial Design and Engineering Graphics
This work is licensed under a Creative Commons Attribution-NonCommercial 4.0 International License.