KINDERGARTEN FURNITURE DESIGN
Keywords:
kindergarten, furniture, zoning, color, children
Abstract
The kindergarten furniture on the market has design problems, being rigid, in bright colors, uncomfortable, stationary and unadaptable, leading to a crowded atmosphere of the space. The choice of the space in which the furniture will be modeled was made taking into account the mutual benefits that may occur as a result of the interaction of children with the elderly. Consulting the bibliography, a zoning of the space was made, and the furniture was designed according to the areas. The socialization area proved to be essential in any kindergarten, but also the freest in terms of furniture. Therefore, in this area it was proposed to have only the sides of the room with a stable shelf, a movable whiteboard and cubes of different sizes. The cubes can be arranged in any way the children want, stimulating their creativity. The transit area is the space where children make the transition from outside to inside. In this space it was decided to place a stable closet and a mobile armchair for each child, but also pots with succulent plants, these being more resistant. The learning area is a control area, where children have tables for 4 persons, shelves for books and a pot for 2 people to work at. The furniture in this area is stable, being the space that teaches and prepares them for school.
Downloads
Download data is not yet available.
References
Jalaludin N. A., (2011). Assessment On Space And Furniture's Ergonomics For Children In Kindergarten, Research Methods for the Built Environment, Malaysia.
Moise A. P., (2019). Arhitectura educa?iei. Influen?a spa?iului arhitectural asupra mediului ?colar ?i pre?colar, University of Architecture and Urbanism "Ion Mincu", Bucuresti
Mateescu A. P., (2019). De-a joaca în arhitectura, University of Architecture and Urbanism "Ion Mincu", Bucuresti.
Saulea M. A, (2019). Urziceni's green belt. Typologies of urban spaces, in International Student Symposium "Hortus Academicus", Bucuresti.
Jones C. H., (2017). Combining daycare for children and elderly people benefits all generations available on 29Thttps://theconversation.com/29T, Accessed: 2020-04-20.
Senthilingam M., (2016). Intergenerational care: Where kids help the elderly live longer available on 29Thttps://edition.cnn.com/29T, Accessed: 2020-04-20.
Agarwal S., (2017). Re-envisioning Kindergarten Learning Spaces in the U.S Education System Rochester Institute of Technology, New York.
Manescu C., (2015). Arboricultura - Curs Peisagistica, University of Agronomy and Veterinary Medicine, Bucure?ti.
Vultureanu S., (2004). Ansamblu reziden?ial pentru persoane de vârsta a 3-a, The University of Architecture and Urbanism "Ion Mincu", Bucuresti.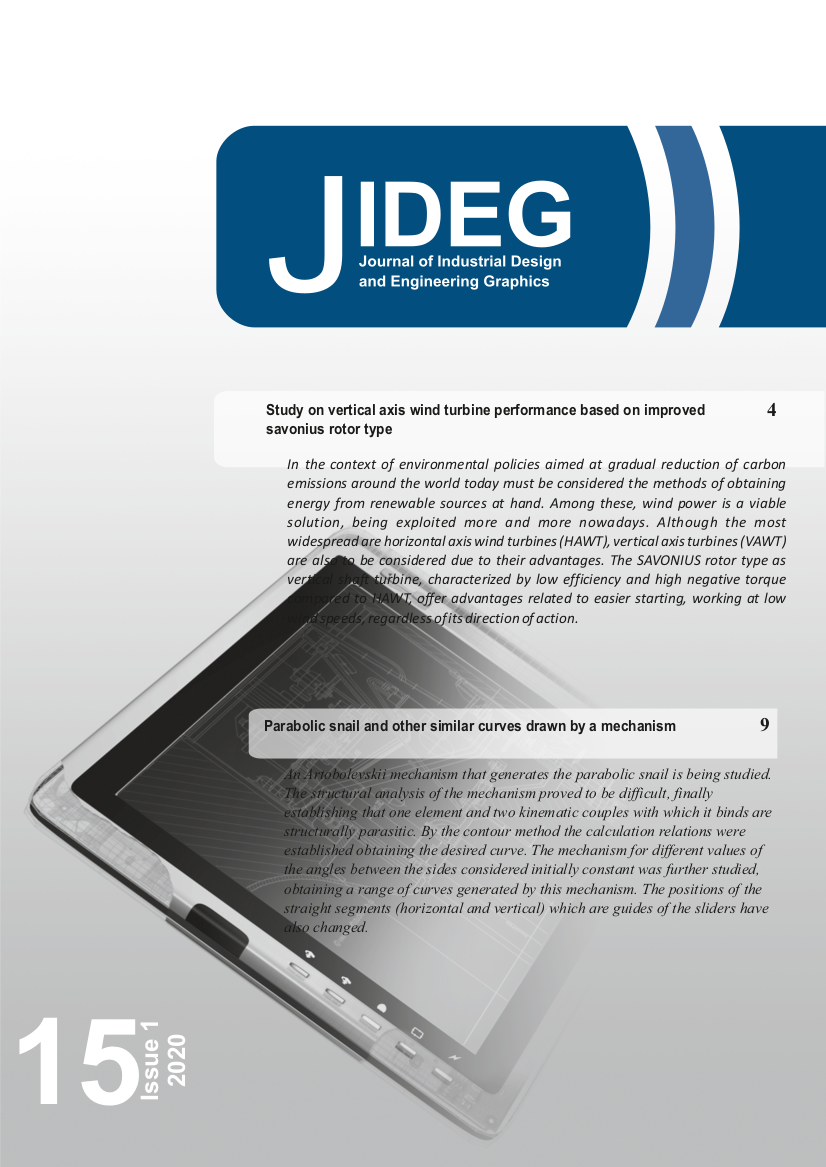 Downloads
License
Copyright (c) 2020 Journal of Industrial Design and Engineering Graphics
This work is licensed under a Creative Commons Attribution-NonCommercial 4.0 International License.