LOGO: CREATIVITY, INNOVATION AND VISUAL INTELLIGENCE
Keywords:
environment, circular economy, design, gestalt, visual identity, culture, advertising
Abstract
Built as a true industry, the creation of logos also undergoes changes, not as dramatic as the subtle perception. Our study aims to provide a way to interpret and create logos based on gestalt principles, but also taking into account one of the pressing problems of today's society, namely the concern for the environment. Thus, we created a visual identity based on these principles.
Downloads
Download data is not yet available.
References
Robert J, Sternberg; Karin, Sternberg (2011). Cognitive Psychology, Wadsworth Publishing Company, ISBN13 (EAN): 9781133313915, Beltmont, California.
Michel, Phillippe (2011). C'est quoi l'idée (Paperback), MICHALON, ISBN-10: 2841862712 / ISBN-13: 978-2841862719, France.
Celine, Alvarez (2019). The Natural Laws of Children, Shambhala Publications, ISBN-10: 1611806739 / ISBN-13: 978-1611806731, Boulder, Colorado.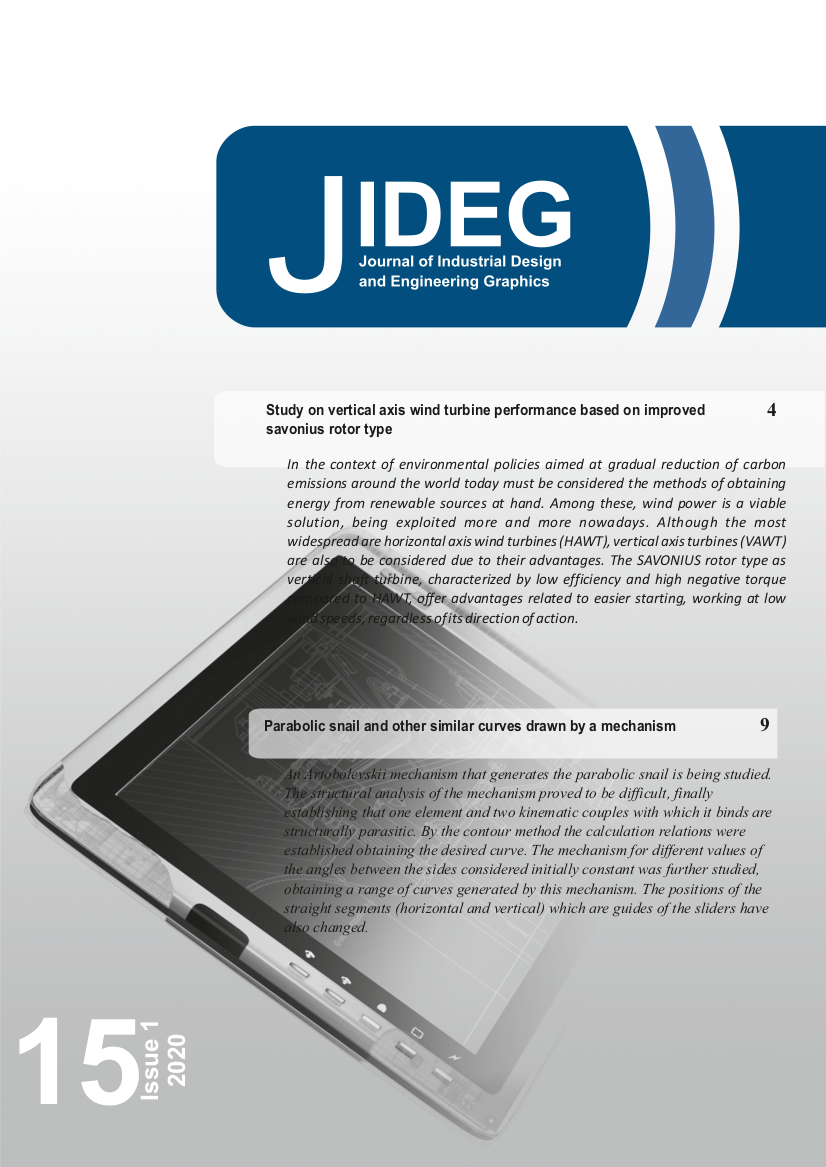 Downloads
License
Copyright (c) 2020 Journal of Industrial Design and Engineering Graphics
This work is licensed under a Creative Commons Attribution-NonCommercial 4.0 International License.