COMPUTER-ASSISTED DETERMINATION OF THE DEVELOPMENTS OF POLYHEDRA AND INTERSECTION POLYGONS DETERMINED BY THE INTERSECTION OF TWO OR MORE POLYHEDRA
Keywords:
Descriptive Geometry, polyhedrons, polyhedrons intersection
Abstract
The authors present, in this paper, a working model for obtaining the unfolding of polyhedrons. This model uses computer-aided graphics and targets the case where two or more polyhedrons intersect. The working model presented by the authors takes into consideration not only the intersecting surfaces but also the resulting intersecting polygons.
Downloads
Download data is not yet available.
References
Anghel, A., Pruna, L. (2006). Technical drawing with AutoCAD (Desen tehnic cu AutoCAD), Ed. Tehnopress, ISBN 973-702-149-5, Iasi.
Slonovschi, A., Pruna, L., Antonescu, I., (2010). Technical drawing for construction (Desen tehnic pentru constructii), Ed. PIM, ISBN 978-606-13-0021-1, Iasi.
Pruna, L., Slonovschi, A, (2014). Infographics (Infografica), Ed. PIM, ISBN 978-606-13-1883-4, Iasi.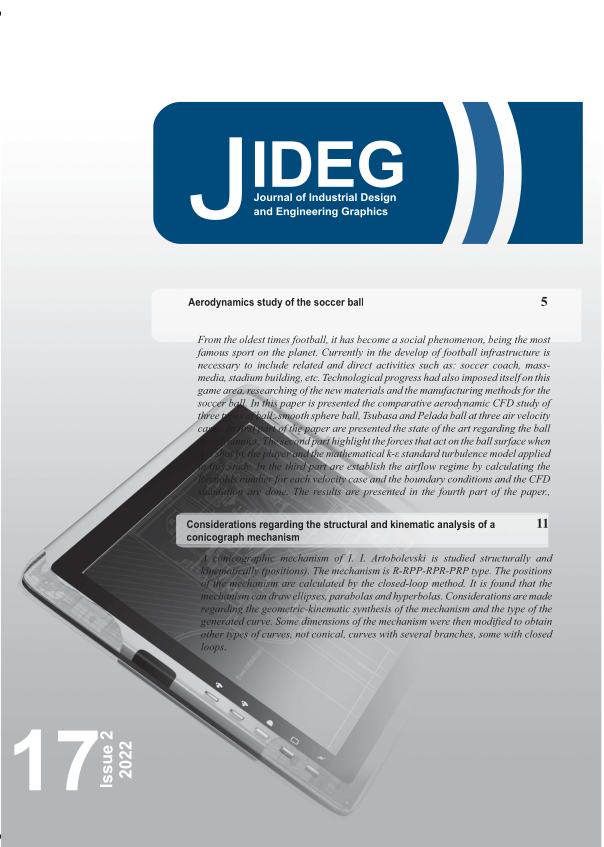 Downloads
License
This work is licensed under a Creative Commons Attribution-NonCommercial 4.0 International License.