LIGHTING BODIES WITH CHANGEABLE GEOMETRY
Keywords:
lighting body, changeable geometry, geometrical forms, cylinder, helix, design, mechanism solutions, lighting stand
Abstract
In this paper, there are presented some general ideas of lighting bodies with changeable geometry, also exposing a few principles of design and modifying some already known geometric shapes. The lightings with changeable geometry provide flexibility, making possible to modify the intensity of light just by a movement (rotation or translation) of the pieces that assemble the mechanism. They are very easy to use and also very useful in certain situations. Also, the best design and the most doable lighting body with changeable geometry will be extended. Therefore, some ideas will be introduced referring to mechanisms that can be used to make this change possible, and in the end the best solution will be chosen. The mechanism isn't too easy to choose because it has to be handy for the user, it has to be easily implemented on the lighting body and not at all complicated. In the paper, there will also be presented some design ideas of the chosen product support. It will have a more simple design, and it has to be appeal to all potential users.
Downloads
Download data is not yet available.
References
Marin, D. (2013). Course notes, Industrial Shape
Design (Note curs, Designul formelor industriale),
PUB, Bucharest
Moroldo, D. (1995). Contributions of achieving
flexible interior lighting systems by lightings with
changeable geometry (Contribu?ii la realizarea
sistemelor de iluminat interior flexibile prin corpuri
de iluminat cu geometrie variabila), UTC, Bucharest
Bailescu, Al., Savopol, D. (1969), Electrical
Illumination (Iluminatul electric), Technical Edition
(Editura tehnica), Bucharest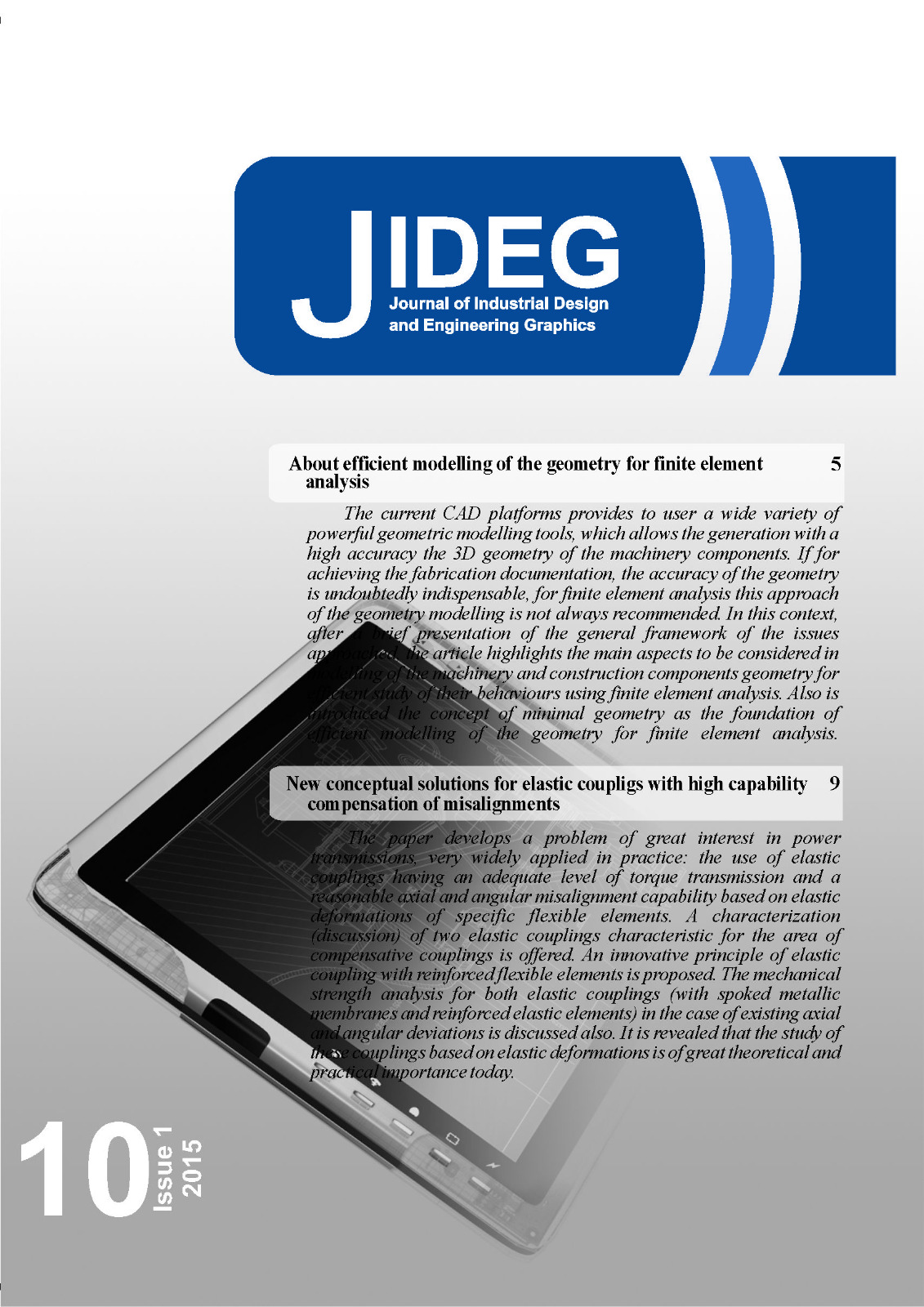 Downloads
License
Copyright (c) 2021 Journal of Industrial Design and Engineering Graphics
This work is licensed under a Creative Commons Attribution-NonCommercial 4.0 International License.