ASPECTS REGARDING THE METHODS IN DESCRIPTIVE GEOMETRY
Keywords:
methods, descriptive geometry, folding, rotation, changing the projection plane
Abstract
The paper presents some practical rules used in one of the most used method in descriptive geometry, the folding method applied for a point and a line without building the position triangle. These simple considerations can offer to the students the possibility to better understand the methods and to choose one of them without having to make complicate graphic constructions.
Downloads
Download data is not yet available.
References
Cours: Descriptive Geometry Elements (Elements de
Geometrie descriptive), (1931), Librairie Generale,
Tours Maison A. Mame & Fils Imprimeurs-Editeurs,
Paris J. De Gigord, Rue Cassette,15, France
Lihtetchi, I,(2010) Descriptive Geometry (Geometrie
descriptive), Editura Universitatii, Transilvania,
Brasov, ISBN 978-973-598-756-1
Urdea, M, Scheibner, E., Duicu, S.S.,(2014),
Descriptive Geometry with Technical Aplications
(Geometrie descriptiva cu Aplicatii in Tehnica),
Editura Universitatii, Transilvania, Brasov, ISBN
-606-19-0458-7
Velicu, D, Lihtetchi, I,(2008) Descriptive Geometry
Cours and Aplications (Geometrie descriptive. Suport
de Curs si Aplicatii), Editura Universitatii,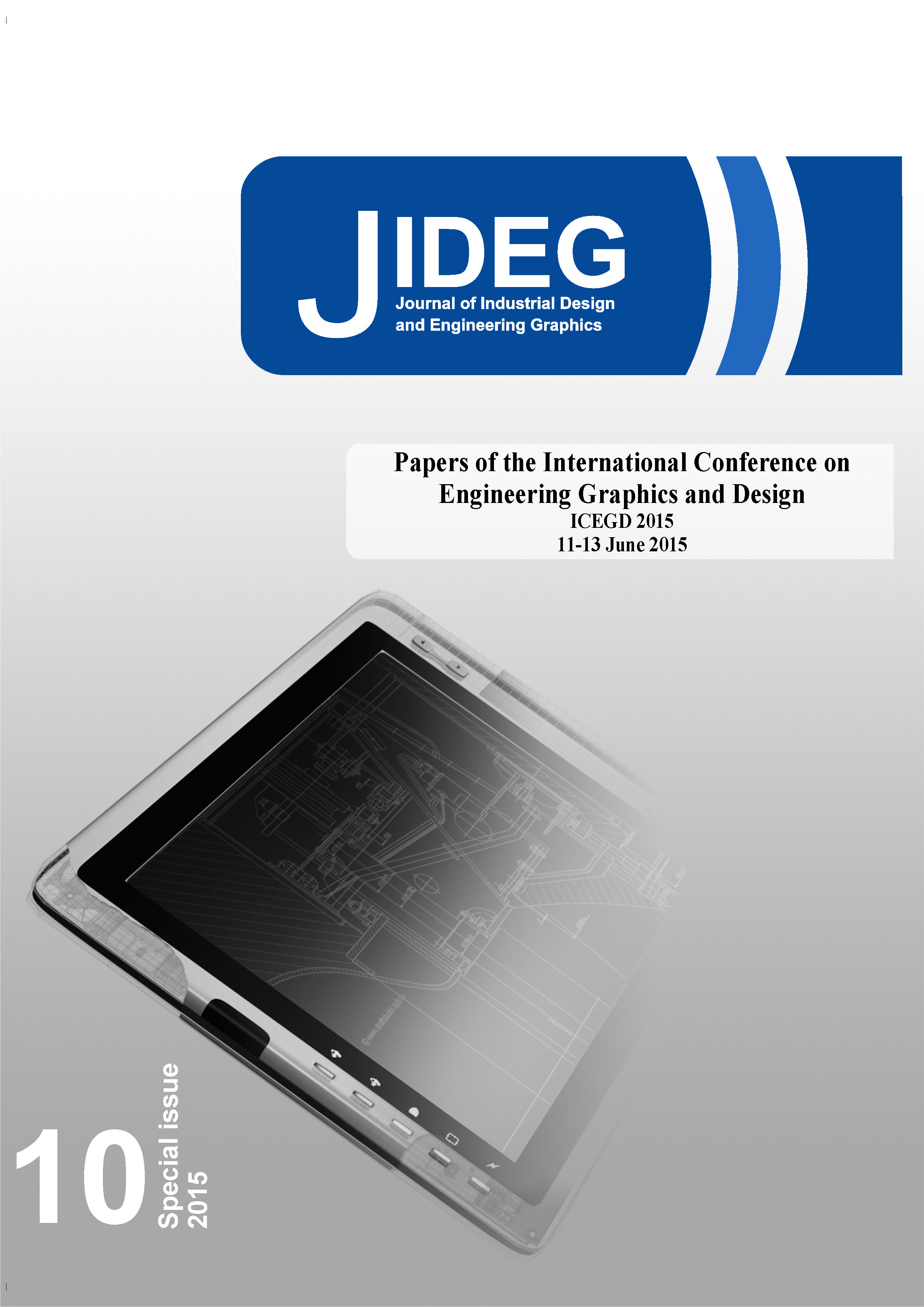 Downloads
Section
Theoretical Geometry and Graphics Section
License
Copyright (c) 2015 Journal of Industrial Design and Engineering Graphics
This work is licensed under a Creative Commons Attribution-NonCommercial 4.0 International License.