INFLUENCE OF ART ON THE CAMOUFLAGE DESIGN
Keywords:
design concepts, style, contrast, art, camouflage
Abstract
Research is focused on the impact of artistic styles and evolution of XX-th century art upon main formal characteristic of older and modern camouflage patterns. In the beginning of the period (1915- 1918), the main principles that have been used are those of boundery and simultaneous contrast, targeting at an effect of relief and non-homogeneity and decomposition. The first stage in camouflage evolution was the attempt to "dazzle" and confuse enemy by creating a false form characteristic. It was used for big military objects –ships, planes. Armies hired a lot of artists with the task to design camouflage schemes. Due to the trend for entrenchment in World War I the first approaches for camouflage most visual parts of the soldiers body are made. Logically, these efforts follow the same principles of visual illusion developed and modified in style, close to the one which was used for the larger objects. The German army prefers geometrical styles while Great Britain and French armed forces choose more expressionistic manner for their camouflage patterns. For the creation of the camouflage patterns, several optic principles and visual illusion are being used. The target is to create a visual illusion for complexity and shape sharpness by breaking down the silhouette unity until visual illusion of merge with the nature.
Downloads
Download data is not yet available.
References
BBC NEWS, available at:
http://news.bbc.co.uk/2/shared/spl/hi/pop_ups/07/uk_
enl_1174652908/html/1.stm.
Dazzle camouflage, available at:
http://en.wikipedia.org/wiki/Dazzle_camouflage.
Behrens, Roy R. (2002). False colours: Art, Design
and Modern Camouflage. Bobolink Books. ISBN 0-
-0- 9
Dazzle-ships in Drydock at Liverpool, available at:
http://en.wikipedia.org/wiki/File:Dazzleships_
in_Drydock_at_Liverpool.jpg.
Germany's Battleship Tirpitz, available at:
http://forum.worldofwarships.com/index.php?/topic/8
-germanys-battleship-tirpitz/.
WGI The web Gallery of impressionism, available at:
http://impressionistsgallery.co.uk/artists/Artists/def/D
erain/pictures/Cubist%20landscape,%201913.jpeg.
Baer L., (1985). "The History Of The German Steel
Helmet 1916-1945; R. James Bender Publishing.
Read H., (1998). "A Concise history of modern
painting", THAMES AND HUDSON.
Kostenevich; A..,(1987). Peinture D'Europe
Occindentale des 19e- 20e Siècles A L'Ermitage,
editions D'Art, p.356, Aurora, Leningrad.
Honef Klaus., (1992). Contemporary Art, Benedict
Taschen.
Imperial Uniforms and Headgear, available at:
//www.wehrmacht-awards.com/forums/
McNab Chris, (2003). XXth Century Military
Uniforms, 300 unifroms from around the world. Grange
books; p. 107.
Piper, D. (2004). The Illustrated History Of Art,
Bouty Books; p.398, ISBN 0-7537-0969-4.
Janson, Anthony Janson H. W. (2005). History of
Art; "??????? ?? ??????????", "????????", ISBN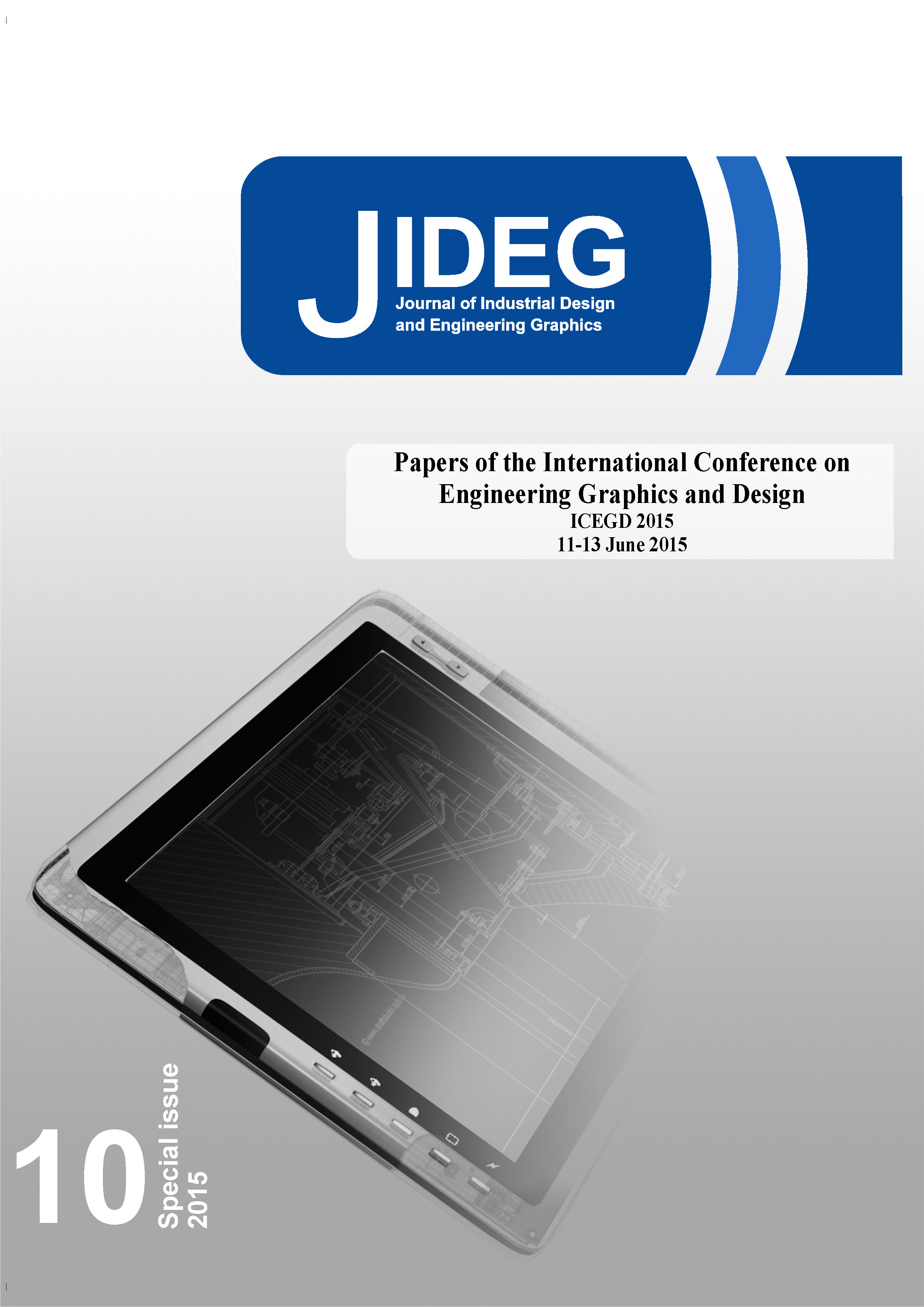 Downloads
Section
Industrial Design and Graphic Design
License
Copyright (c) 2015 Journal of Industrial Design and Engineering Graphics
This work is licensed under a Creative Commons Attribution-NonCommercial 4.0 International License.