CONSIDERATIONS REGARDING THE APPLICATION OF THEORY IN PROBLEM SOLVING SPATIAL PROJECTION OF INTERSECTIONS OF SIMPLE OBJECTS
Keywords:
pyramid, cube, cylinders, planar representation, intersection, isometric axonometric representation
Abstract
This paper presents how descriptive geometry contributes to the achievement of intersections of simple objects and isometric axonometric representation of these intersections. It also highlights the role of descriptive geometry on acquiring skills in Technical Drawing, in representation of objects intersection. All illustrations in this paper are made using Microsoft Office Word Drawing Toolbar and AutoCAD software.
Downloads
Download data is not yet available.
References
Popescu, V., Manea, A., Cotrumba, M. (2011).
Descriptive Geometry, Ovidius University Press, ISBN
-973-614-642-8, Constanta.
Simion I. (2007). Auto CAD 2008 for Engineers,
Editura Teora, ISBN 973-20-1135-5, Bucuresti.
Pomazan V. (2005). Parameterized Design in
Mechanical Engineering, Editura Ex Ponto, ISBN 973-
-459-7, Constanta.
Tanasescu, A. (1975). Descriptive Geometry.
Perspective. Axonometry, Editura Didactica si
Pedagogica, Bucuresti.
Pintilie, A., Cotrumba, M., Radoiu, B. (2015).
Graphics Assisted by Computer. Series II, Ovidius
University Press, ISBN 978-973-614-806-4, Constanta.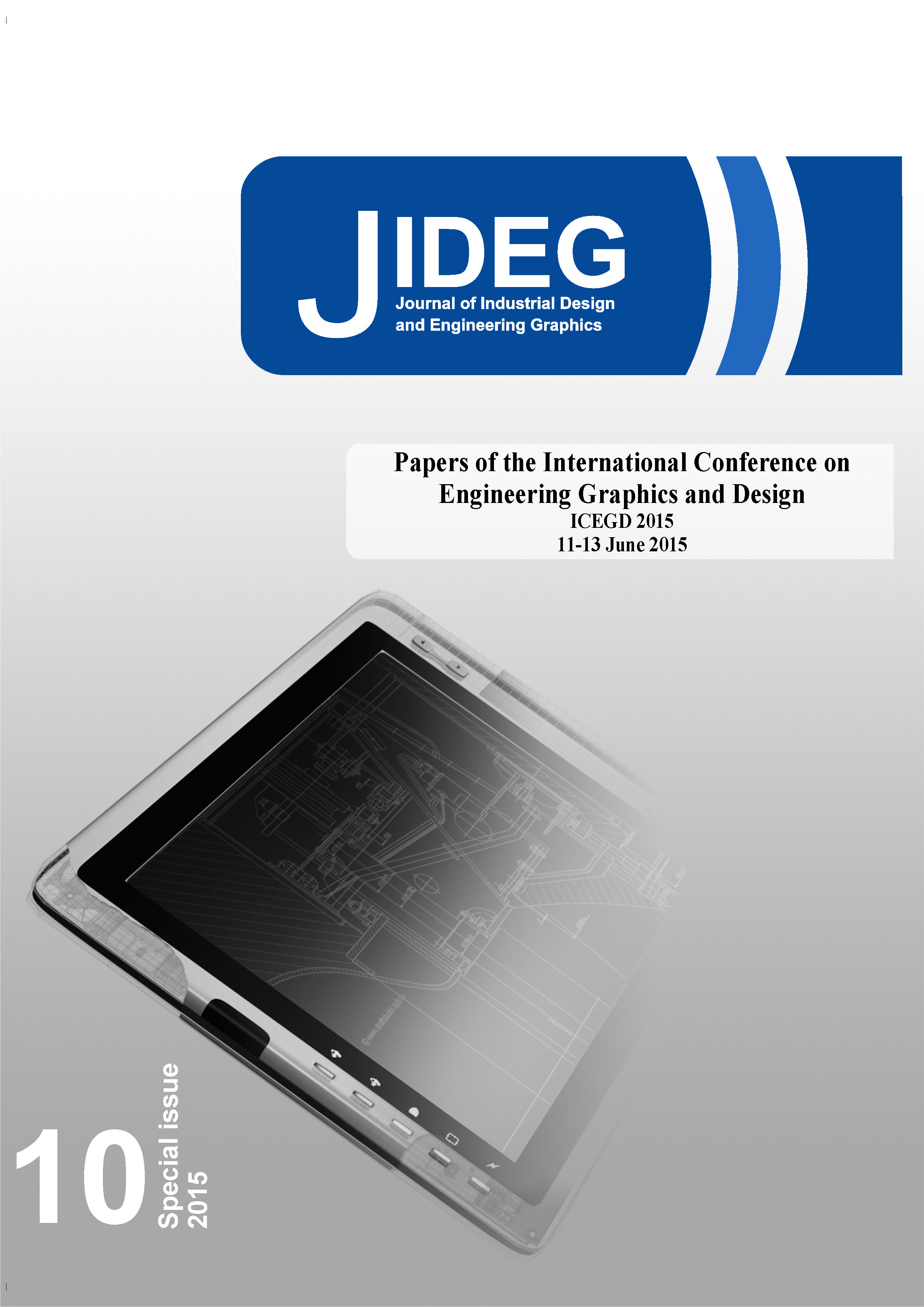 Downloads
Section
Theoretical Geometry and Graphics Section
License
Copyright (c) 2015 Journal of Industrial Design and Engineering Graphics
This work is licensed under a Creative Commons Attribution-NonCommercial 4.0 International License.