THE GRAPHICAL REPRESENTATION IN CATIA V5 OF AN AUTOMOTIVE TRANSMISSION
Keywords:
transmission, CAD, Catia V5 software, Dacia Duster automobile, front axle, rear axle
Abstract
In the present paper is defined and presented the method of representation of an automotive transmission using CATIA V5 software, having as reference the Dacia Duster automobile. This paper contains the steps required for 3D modeling of transmission for a better understanding of functionality and the role fulfilled in the vehicle. Creating the virtual model for the car transmission allows us to emphasize the compatibility between elements and the subassemblies of the front and rear axle's structure.
Downloads
Download data is not yet available.
References
Fratila, Gh., Fratila, M., Samoila, St. (1998).
Automobile - cunoastere, întretinere si reparare,
Editura Didactica si Pedagogica, R.A., Bucuresti.
Alexandru, P., Dudita, F., Jula, A., Benche, V.
(1997). Mecanismele directiei autovehiculelor,
Editura Tehnica, Bucuresti.
www.srdvhydraulics.ro/caseta-directie.html;
Teste de rezisten?a func?ionale ?i de exploatare a
pivotilor, Porsche AG Stuttgart, 2005.
www.zf.com/; Accessed 04.2015.
BMW Group, http://www.7-forum.com/; news/2006/
er_cabrio/fahrwerk.php; Accessed 04.2015.
www.e-transport.ro/; Accessed 05.2015.
www.dassaultsystemes.com; Accessed 05.2015.
www.wikipedia.com; Accessed 04.2015.
www.3ds.com; Accessed 04.2015.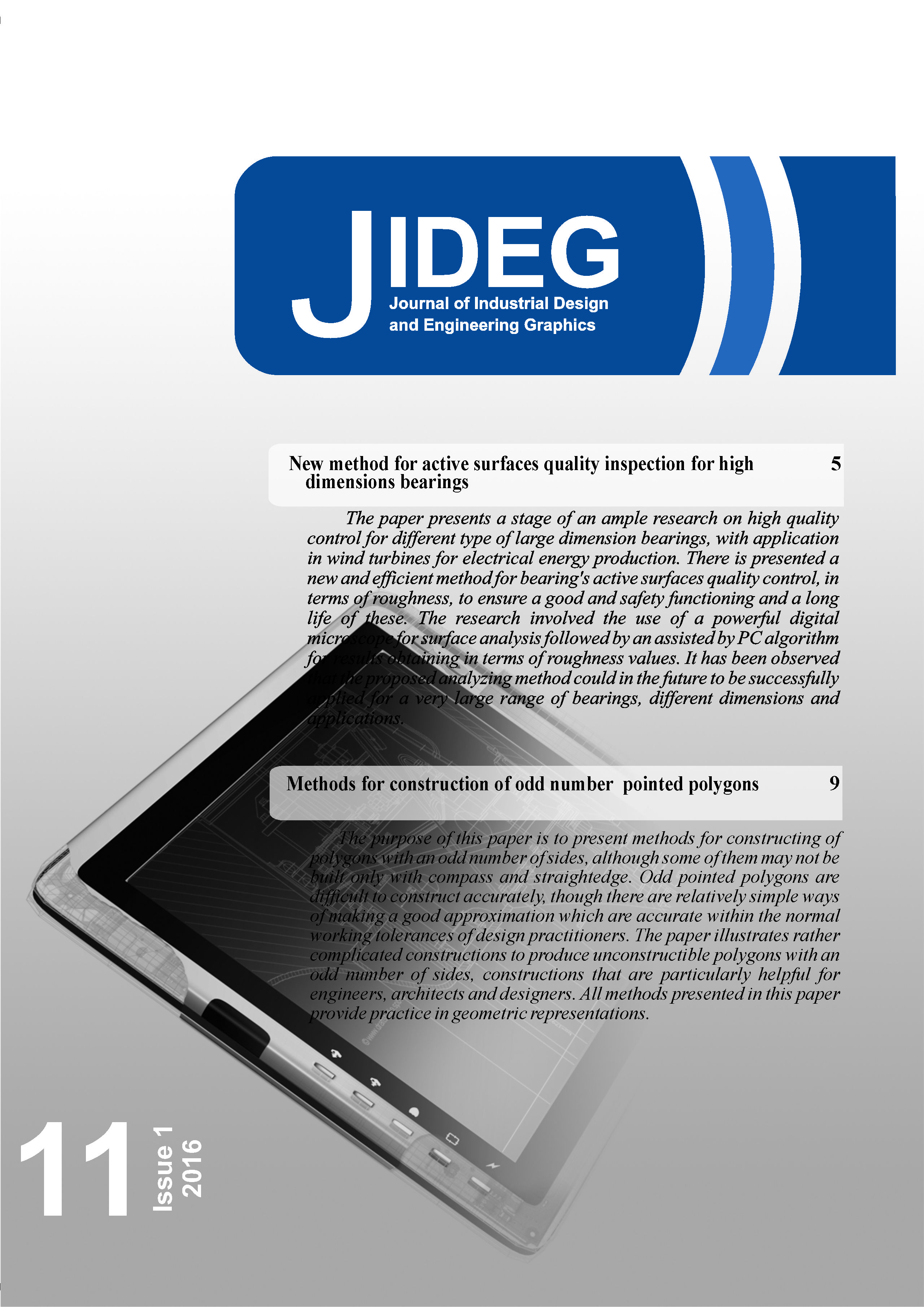 Downloads
License
Copyright (c) 2021 Journal of Industrial Design and Engineering Graphics
This work is licensed under a Creative Commons Attribution-NonCommercial 4.0 International License.