A FEW CONSIDERATIONS ABOUT TRADE FAIR STANDS DESIGN
Keywords:
industrial design, trade fair, packaging, corrugated fibreboard
Abstract
The paper presents some aspects related to the design of a trade fair stand, advertising a company specialized in the fabrication of corrugated fibre board packaging. The first section reviews shortly the main features of the industrial design. The second section deals with the structural conception of successful trade shows. Further, the importance of the package in the marketing matters is addressed. In this context corrugated fibreboard, as secondary or tertiary material is essential. In the final section, a comparison between two trade fair stands, representing a corrugated fibreboard company are presented.
Downloads
Download data is not yet available.
References
Urvoy, J.J., Sanchez, S., (2009).
conception à la miseen place du proje
Eyrolles, ISBN: 978-2-212-
Papanek, V. (1971). Design for the Real World:
Human Ecology and Social Change
ISBN 0-394-47036-2, New York.
Tafesse, W., Skallerud,K.
review of the trade show marketing literature: 1980
, Industrial Marketing Management, Article in
Press, 13 pages, Elsevier,ISS
Andreae, M., Hsu, J.Y., Norcliffe, G. (2013).
Performing the trade show: The case of the Taipei
International Cycle Show, Geo
, Elsevier, ISSN: 0016-7185.
Perreault, D.W., McCarthy, E.J. (2002).
Marketing – A Global-Managerial Approach
McGraw-Hill Companies, Inc.,
, New York.
Alberca-Oliver, P., Rodríguez
Esteban, L. (2015). Measuring the efficiency of trade
shows: A Spanish case study
, pp. 127-137, Elsevier, ISSN:
Ki-Kwan, Y., So-Sun, L., Mi
of Pavilion Quality on Exhibitor Performance at an
International Trade Exhibition
Behavioral Sciences, 40, pp. 681
ISSN: 1877-0428.
Gundelach, D., How to Exhibit Successfully
Steps to Certain Success at a Trade Fair,
https://www.spielwarenmesse.de/fileadmin/data_arch
ive/Relaunch_Spielwarenmesse/magazine/redpapers/
_RedPaper_How_to_exhibit_successfully_
GB.pdf, Accessed: 2017-02
Suchman, L. Anthropology as 'Brand'
corporate anthropology, Proceedings of the 2007
Colloquium on Interdisciplinarity and Society,
Oxford University, 24.
http://www.lancaster.ac.uk/fass/resources/sociology
online-papers/papers/suchman
brand.pdf, Accessed: 2017-
Alesina, I., Lupton, E.
Creative Design for Everyday Objects
Princeton Architectural Press
-2., New York City.
DuPuis, S., Silva, J.,
Workbook - The Art and Science of Successful
Packaging, Rockport Publisher
-599-9, Beverly, USA.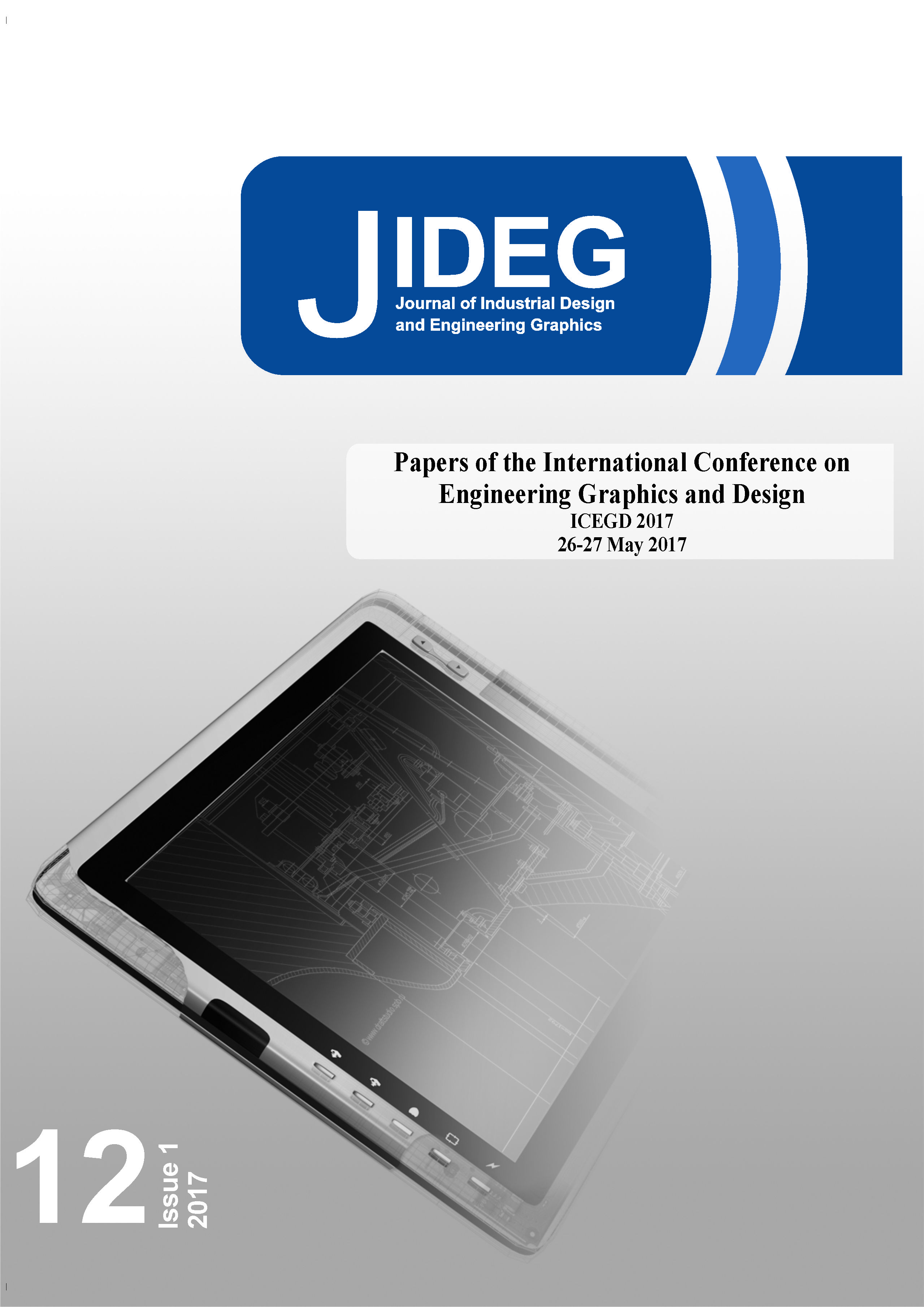 Downloads
Section
Industrial Design and Graphic Design
License
Copyright (c) 2021 Journal of Industrial Design and Engineering Graphics
This work is licensed under a Creative Commons Attribution-NonCommercial 4.0 International License.