DACIA LOGAN LIVE AXLE OPTIMISATION USING COMPUTER GRAPHICS
Keywords:
Live axle, optimisation, computer graphics, simulation, calculus
Abstract
The paper presents some contributions to the calculus and optimisation of a live axle used at Dacia Logan using computer graphics software for creating the model and afterwards using FEA evaluation to determine the effectiveness of the optimisation. Thus using specialized computer software, a simulation is made and the results were compared to the measured real prototype.
Downloads
Download data is not yet available.
References
***, Solid Works - User Guide, (2017)
Király Andrei, (2014) Grafica pe calculator, Ed.
Mega, ISBN 978-606-543-448-6, Cluj-Napoca, ,
Mondiru, C., (1990). Autoturisme Dacia.
Diagnosticare, Întretinere, Reparare, Editura
Tehnica, ISBN 9733102180, Bucuresti, ,
Pascariu I., (1985), Elemente finite. Concepteaplicatii,
Ed. Militara, ISBN 6533102180 Bucuresti
Pastrav I. Rezistenta Materialelor, (1979), Lito IPCN,
Cluj-Napoca,
Potincu, Gh., Hara, V. Tabacu, I., (1980),
Automobile, EDP, Bucuresti,
Untaru M., et.al., (1982), Calculul si constructia
automobilelor, EDP, Bucuresti.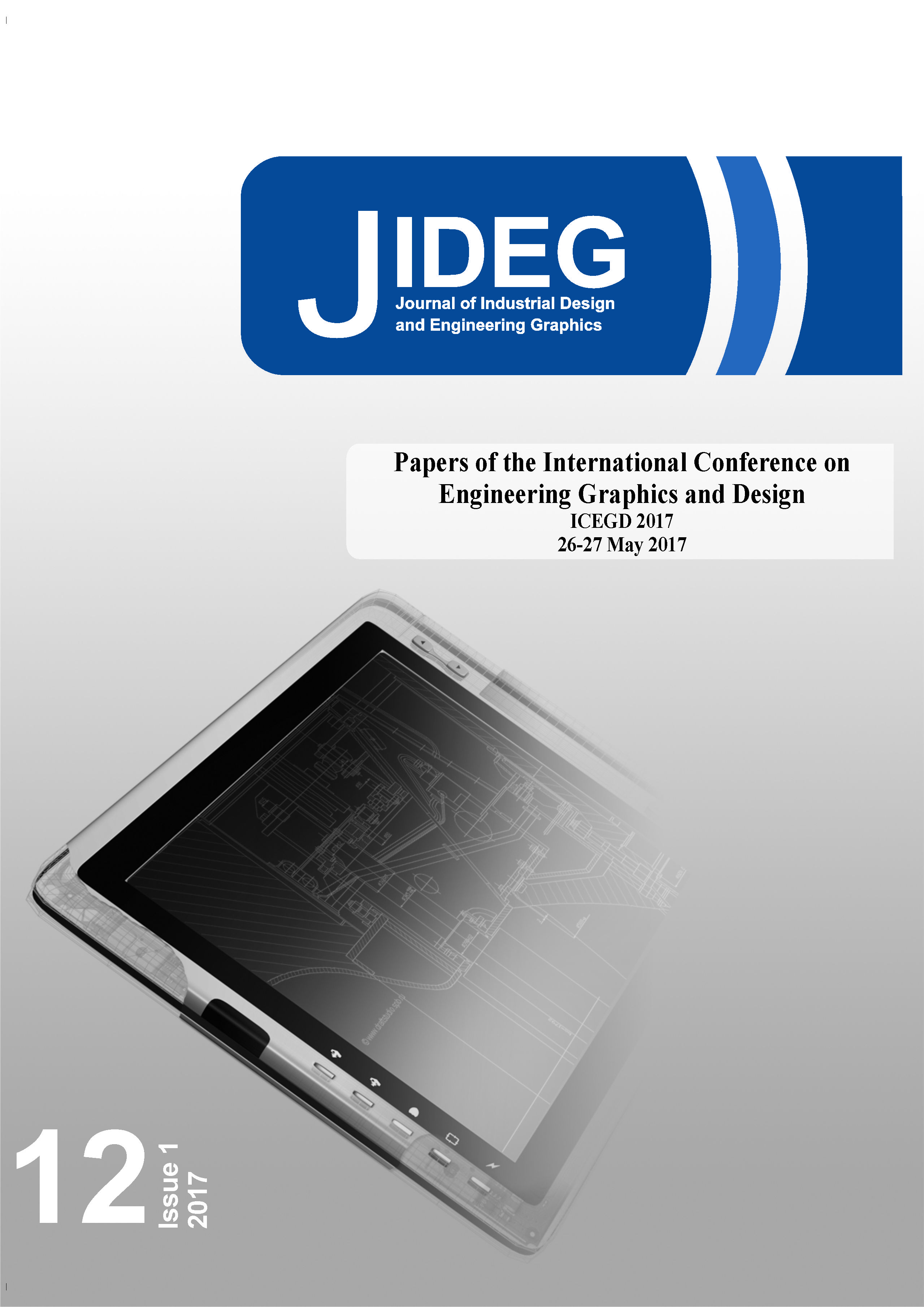 Downloads
Section
Industrial Design and Graphic Design
License
Copyright (c) 2021 Journal of Industrial Design and Engineering Graphics
This work is licensed under a Creative Commons Attribution-NonCommercial 4.0 International License.